The use of herbs is so steeped in lore and legend, and the microwave oven so modern, that you would hardly think they complemented each other. Yet they do, and the microwave can be your best friend when it comes to drying and using herbs. So how to dry herbs with microwave?
How to dry herbs easily?
Drying herbs in a microwave is easy, but you need to make a few preparations first, just as you do with any drying method. First, pick your herbs when the morning dew has dried, and pick only those herbs that look fresh and clean. If there are still some dead leaves or browned patches, remove them when you get indoors. Check the plant carefully for bugs, insects, and caterpillars. You don't want any wildlife in your dried herb stocks!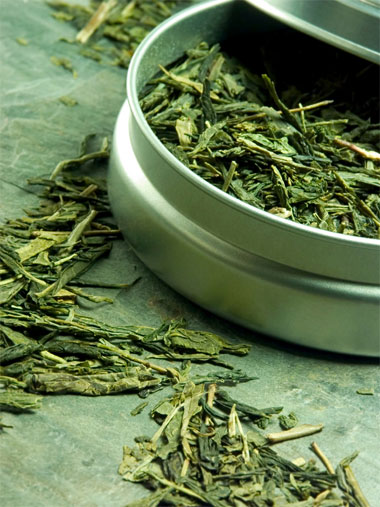 Fill a bowl with cold water and swish the bunch of herbs thoroughly in the water. This should get rid of any stray insects and will refresh your herbs. Dry by hanging upside down in bunches in your warm kitchen. You can tie them from a towel rack or the curtain rod.
Dried tea leaves
When the plants are dry, lay single sprigs side by side on paper towels. Cover with another paper towel and place on the glass tray of your microwave oven. Do one sheet at a time.
Set the timer for two minutes and check your herbs when the timer pings. If you would like them a little drier, or they are not crumbly enough, give them another 30 seconds. When the herbs are ready they will crumble easily in your fingers. Store the crumbled herbs in clean dry jars or plastic containers.
One of the nicest ways to use your dried herbs is herbal tea. You can use single herbs, such as mint, or make your own mixtures, such as lemon verbena and dried lemon or orange peel. You can dry the peels in your microwave in the same way you dry your herbs, but make sure they are very thinly sliced, almost transparent.
Home-made cosmetics with dried herbs
If you like to make your own cosmetics and home products, you can make both herbal lip gloss and soap in your microwave oven.
To make lip gloss, simply mix one tablespoon petroleum jelly, one tablespoon aloe vera gel, and a teaspoon coconut oil with a teaspoon of the chopped herb of your choice, such as mint, rose geranium, or lemon balm. Heat for one and a half minutes at 30-second increments. Leave to steep until fats cool but are still liquid, and then pour through a fine strainer to remove the plant matter. Pour the lip gloss into a small jar and cap tightly.
To make soap, place half a cake of unscented plain soap into a bowl, cover with water, and microwave two minutes at a time until the soap has melted. Stir in lavender heads, rose petals, finely ground oatmeal, or any other mixture of herbs such as chamomile and lemon verbena, and pour into molds. Allow setting.
So next time you are making crafts or recipes with herbs, don't forget the microwave. What used to take hours, even days, can now just take minutes!!
By Gail Kavanagh
Edited by Helga Dosa