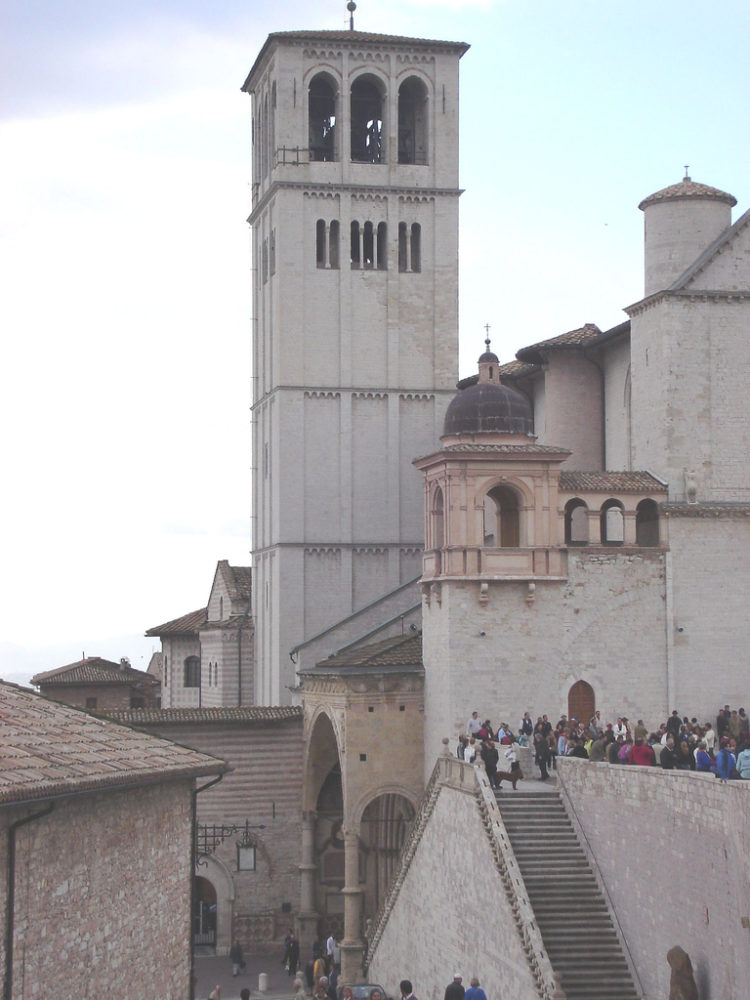 If you are visiting Perugia and have indulged in your share of chocolate and architecture you may want to make a trip to Bastia Umbra, a town of about 20,000. Here you will find ruins dating back to the Romans, beautiful churches, charming streets and more medieval architecture than you can shake a stick at.
Getting to Bastia Umbra
Reaching Bastia Umbra is quite easy considering its proximity to the big city of Perugia and its connections with other towns. Once you're in Perugia you can reach Bastia Umbra by bus or car. Buses depart every few hours from the main train station so you can head to the town at many times throughout the day.
Moving Around in Bastia Umbria
Like many older towns in Italy, Bastia Umbra is compact and great for exploring on foot. The historical center, in particular, is small and easily navigated. The town's few churches are all located close to the heart of the village.
While walking in Bastia Umbra you can enjoy the town's charming cobblestone streets, which are lined with shady trees and other passersby. Visitors who have their own car can also drive around to explore the nearby villages.
Sightseeing in Bastia Umbria 
Mount Subasio looms over the town, which is located in the plains below the rock formation. While several parts of Bastia Umbra, an important economic center in the area, are new there are also quite a few medieval structures to look at while you're visiting. The town was almost entirely rebuilt in the 14th century after Perugian troops destroyed it so the majority of buildings date back to this time period.
Church of Santa Croce
One of the most visited places in Bastia Umbra is the ancient church of Santa Croce. The church was first built in 1295 and has been renovated a few times since then. You can marvel at the church's beautiful architecture, complete with Gothic façade that was renovated after the destruction in the 14th century. If you lay eyes on Santa Croce you won't soon forget the effect of its pink-and-white limestone exterior, quite typical in this part of Umbria, or the gorgeous art and decorations that are found inside.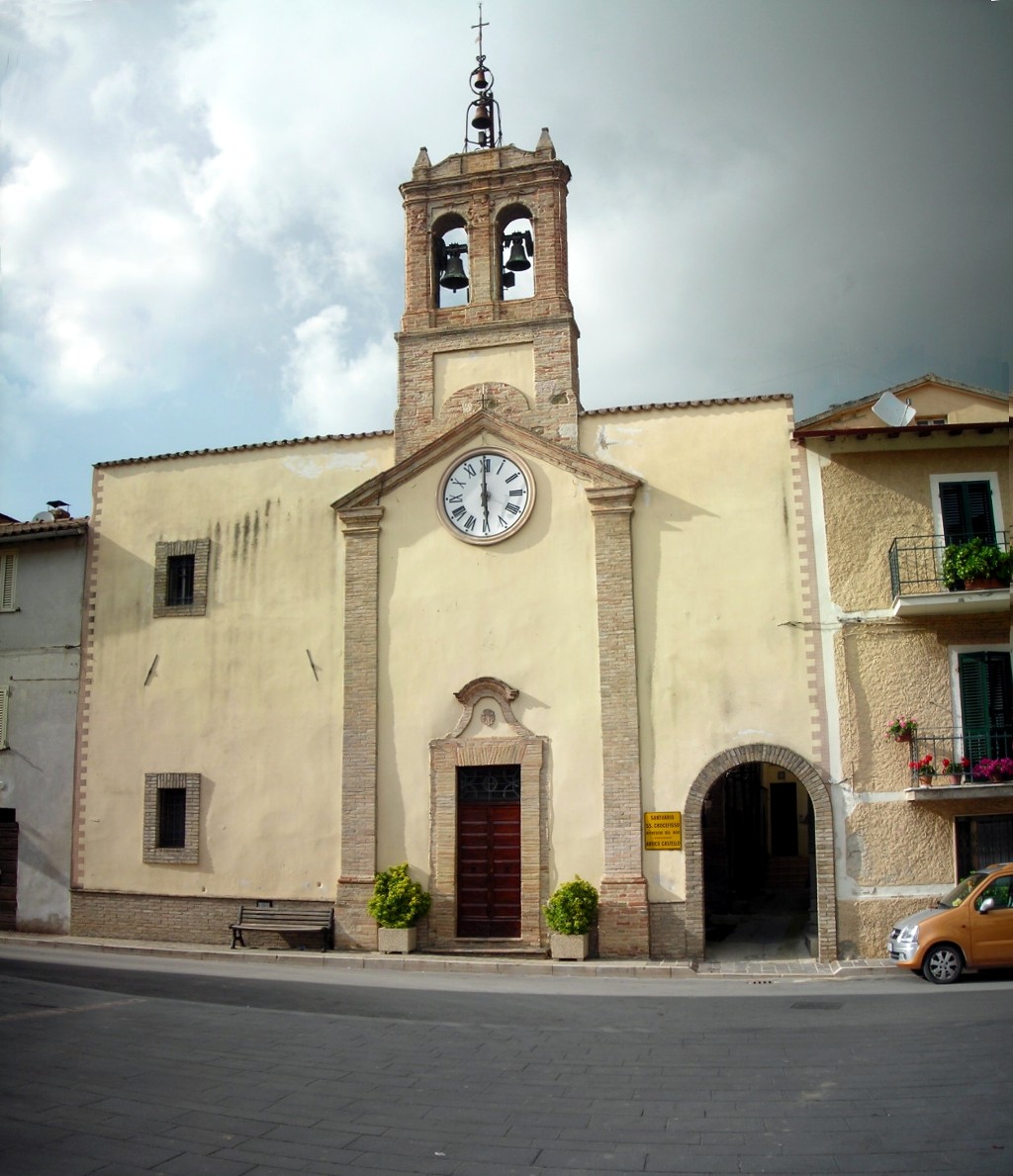 Piazza Mazzini
Visit Bastia Umbra's central piazza and you put your pulse on the life of the community. Buzzing with activity day and night this is the place where locals gather, joined by tourists in the summer in their leisurely walks around the piazza in the evenings, a traditional pastime that still takes place in Bastia Umbra to this day. If you are looking for the Church of Santa Croce you will find it in Piazza Mazzini.
Rocca San Angelo
This medieval fortress is located at the top of a hill, a location obviously chosen for its strategic benefits. The remains of the castle are still surrounded by thick protecting walls and the towers here have been standing, ever vigilant, since medieval times. Visiting Rocca San Angelo you will find that the façade is quite severe, which is often seen in buildings of this kind. Home to one of the oldest Franciscan monasteries the fortress is a wonderful glimpse into the area's rich past.
Stay and Accommodation
Bastia Umbra is quite a small town and it only attracts a handful of tourists each year, many of whom are on day trips from Perugia and don't plan on spending the night. Still, despite the low demand for rooms, Bastia Umbra has several good hotels and bed & breakfasts to choose from, not to mention agritourism residences and farm houses for rent on the outskirts of town.
Due to the lower demand in comparison to cities like Perugia, rooms in Bastia Umbra are comfortable, not very expensive and are generally available even without advanced bookings. Some of the best known hotels in Bastia Umbra are Hotel Turim, Hotel Campiglione Snc, Albergo Lo Spedalicchio, Hotel Campiglione and Hotel Le Muse.
Eating Out
There are a few good restaurants and pizzerias in Bastia Umbra, generally the places where the locals themselves deign to eat. Most eateries in the town serve typical Italian and Umbrian dishes. While in town you may want to try Alle Volte di Santificetur, Ristorante La Madonnina, La Gargotta Pizzeria, Le Bettola dei Loschi and Albergo Ristorante Valle Verde. You will also find many great bars and cafes where you can stop for a drink, a caffe, a sandwich or a chat. Bastia Umbra also boasts many delicious bakeries where you can find irresistible local pastries.
Shopping in Bastia Umbra
Bastia Umbra only has a handful of places where visitors can shop. The older section of the town has many good spots that sell fresh local produce, food items, handicrafts, souvenirs and locally made artifacts. Visitors can also attend the weekly open markets, still quite traditional in nature, where many inexpensive items can be purchased. While in town you should think about shopping for cheese, olive oil and local wine.
For a change of pace from big city living take a drive to charming Bastia Umbra, a tiny medieval town with character, history and great food.