Aperitivos in Milan
It seems Americanism has seeped its way into Milan. The all-you-can-eat phenomenon, once restricted to sizzler and pizza hut, has transformed the Milanese nightlife and halved the cost of a good night out. But unlike in America, the unlimited access self-service buffet is associated with bars, not restaurants. It is…the Milanese happy hour.
At home, an advertised happy hour consists of a slight reduction in a couple of drinks on the menu – usually ones you're not too keen on swallowing down anyway. Really, it's a pretty insignificant savings, considering you usually end up drinking more than necessary, and therefore spending the money that could, potentially, have been saved. The whole idea is really quite sneaky – yes it's a drop in the price of drinks and its enough for the average bloke to think he's getting a great bargain, but the bars never lose out – their token price lowering is merely enough to encourage you to drink on.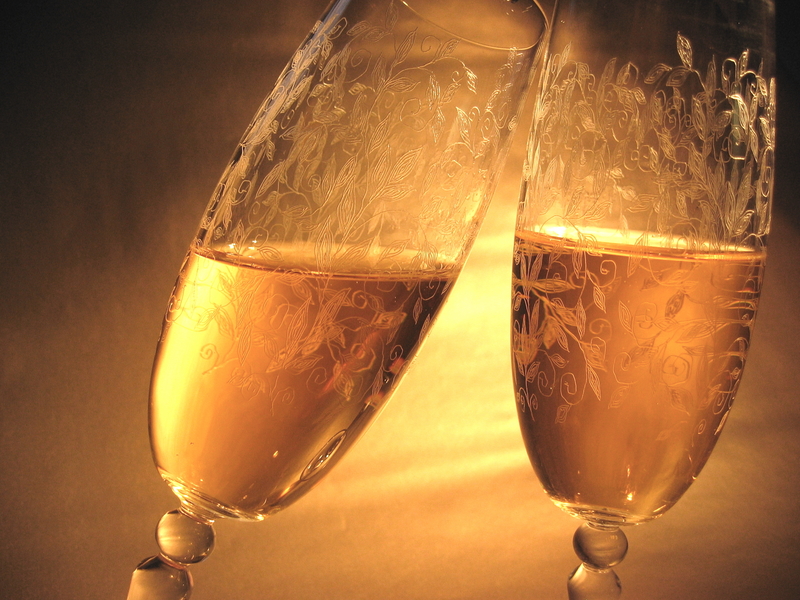 However, in Milan happy hours are definitely worth a try. Here the bar owners are well aware free food has always been, (and always will be), an advertisers gem, especially amongst the 20-something-year-olds. It's a selling point that very few prospective punters can resist. The endless limit on how much you can eat, combined with cheaper cocktails is a winning recipe, and has created the birth of the aperitivo hour.
Usually bars hold happy/aperitivo hour every night from 6-9pm (if you're lucky, till 10), and offer an open buffet complimentary with any cocktail. The prices of the cocktails are generally between 6.00-8.00 Euro and their lists are pretty extensive. In fact, it's not uncommon for there to be no menu – they work on the system that they make what you request, so its pretty much an open market.
I'm an avid follower of the happy hour movement and have tried a fair few in the past 18 months. I've learnt it pays to get there early if you're a plate pile-r because there's always a better selection at the beginning of the night. Anyway, here's my verdict on a few of the best Milan has to offer.
Trattoria Toscana – (Corso di Porta Ticinese, 58) – This is a cool bar for a quiet drink, regardless of happy hour. The entranceway is deceptively ugly but out the back the setting is much cooler, with a garden surrounding, comfy couches, and dim lighting. The cocktails are always tasty, and the food is consistently good.
VanGogh Cafe – (Via Agostino Bertani, 2) – Now that summer weather has started to make an appearance, VanGogh is a popular place. The outdoor seating at the front of the bar is real cute, and usually pretty busy. For aperitivo, this bar tops the lot with food selection. It's pretty typically Italian with proscuitto platters, loads of cheeses, nice pasta dishes, rice dishes…and a lot of other stuff. It also seems to be kept well-stocked as the night goes on, so if you're cutting it fine for time to get to a bar before happy hour ends, VanGogh is a good place to head.
Chakra – (Via Cesariano, 14) – Just around the corner from VanGogh, Chakra has a similar ambience and outdoor seating arrangement. Inside is equally as cute. The food is standard Italian cuisine but really really good.
Bhangrabar – (Corso Sempione, 1) – This bar is for the adventurous types that desire a change from the usual Italian pizza and pasta. It's an Indian buffet, in pretty authentic Indian settings. Thursday nights are even cheaper than normal happy hour prices, and usually attracts a good group of international people.
Bento Bar – (Corso Garibaldi, 104) – Bento bar is one of my favorites. It's a Japanese restaurant with a good aperitivo selection, and considering sushi is usually pretty pricey in Milan, it makes a fairly economic way to fulfill the cravings. Unfortunately they're not too skilled in the cocktail making department, and although the list of choices always looks inviting, we've been disappointed more than satisfied. However, I've discovered one called the 'june bug', and they do know how to do that one, so for the safe option its worth choosing.
But if you don't want to take my advice, here's a website link that provides a whole alphabetical list of cafes and bars in Milan, and most are good for a happy hour too, so check it out:
https://vivimilano.corriere.it/serate/