The discovery of new, previously unidentified artifacts pleased the archaeologists at the Archaeological Park of Agrigento (Valle dei Templi). The revelations today result from a protracted procedure of excavations that began in 2019 but were abruptly suspended for the COVID-19 emergency.
The reconstruction
According to recent reports, archaeologists have unearthed a sizeable votive deposit. At least sixty votive figurines, terracotta busts, and tiny vases are interspersed among the bone findings. It is a true treasure for professionals, brimming with historical history and traditions from the past. The lucky excavations are from House VII b, the second house in Block 7, which is part of the housing complex north of the Temple of Hera Lacinia. This is one of the most notable archaeological attractions on the entire site, also known as the Temple of Athens. It was built around 450 BC and originally stood above the ancient city of Akragas, a Greek metropolis in the modern region of Agrigento.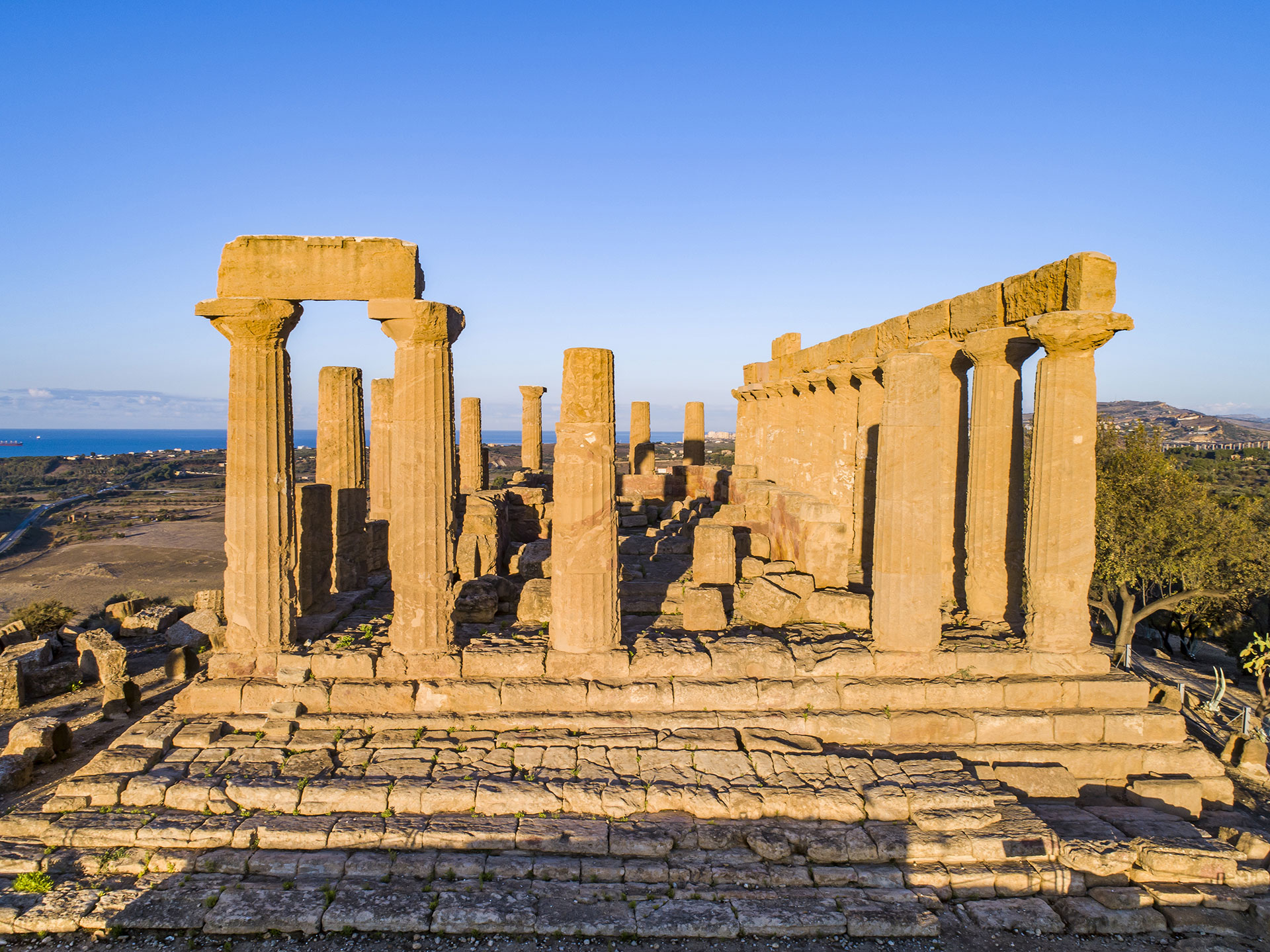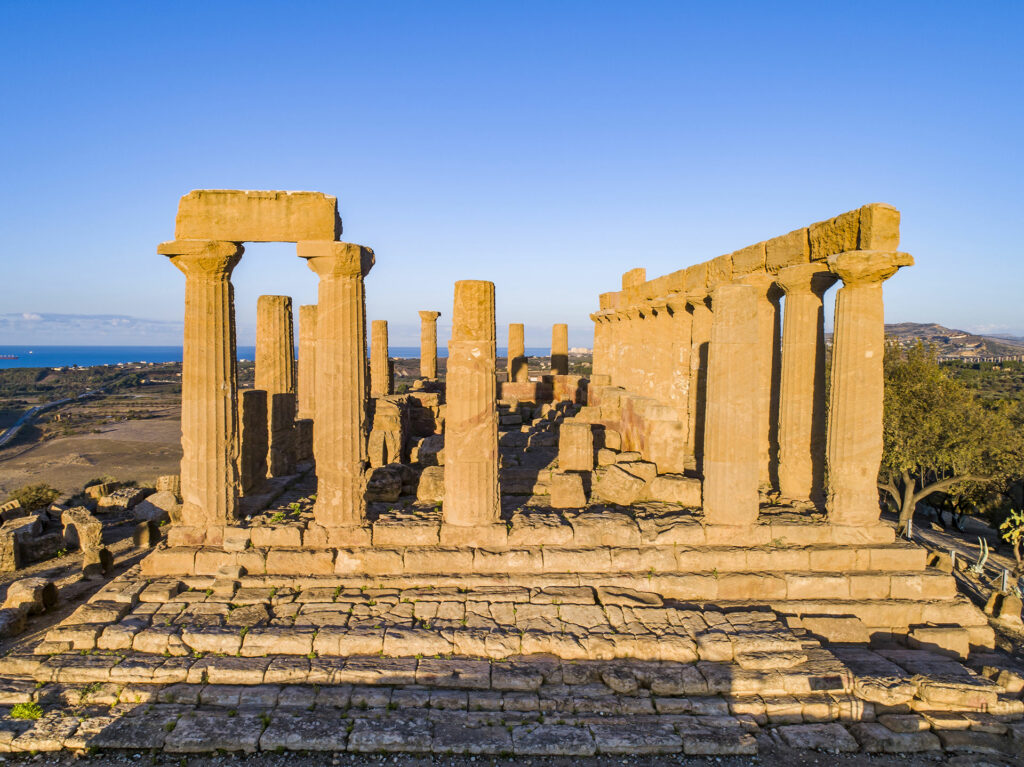 The Valley of the Temples study campaign
The protocol is led by archaeologist Maria Concetta Parello, and the project is wholly funded by the region of Sicily. The discoveries at the site allow us to reconstruct the dynamics of Akragas' devastation by the Carthaginian invasion in 406 BC. In their exodus to Gela, the inhabitants abandoned much of their valuables, particularly the representations of their gods, to be revered. Archaeologists say it is critical to rebuild this piece of history to return crucial moments to Sicily.
The significance of these discoveries is undeniable, but the history of the votive deposit remains unknown. To be certain of its role, it will be required to continue the search, giving special attention to the stratigraphic links between the deposit and the levels of existence and abandonment of the dwelling.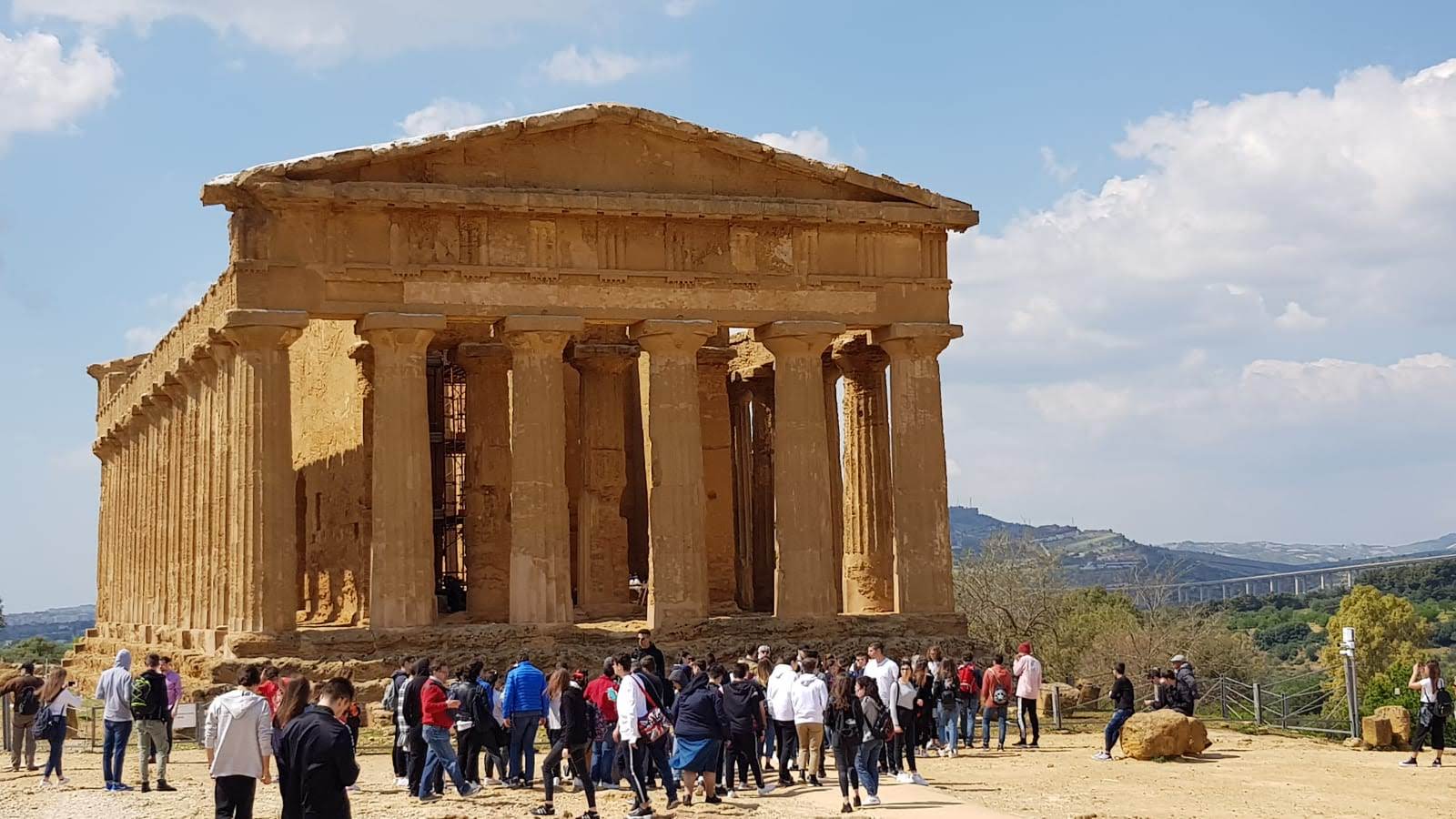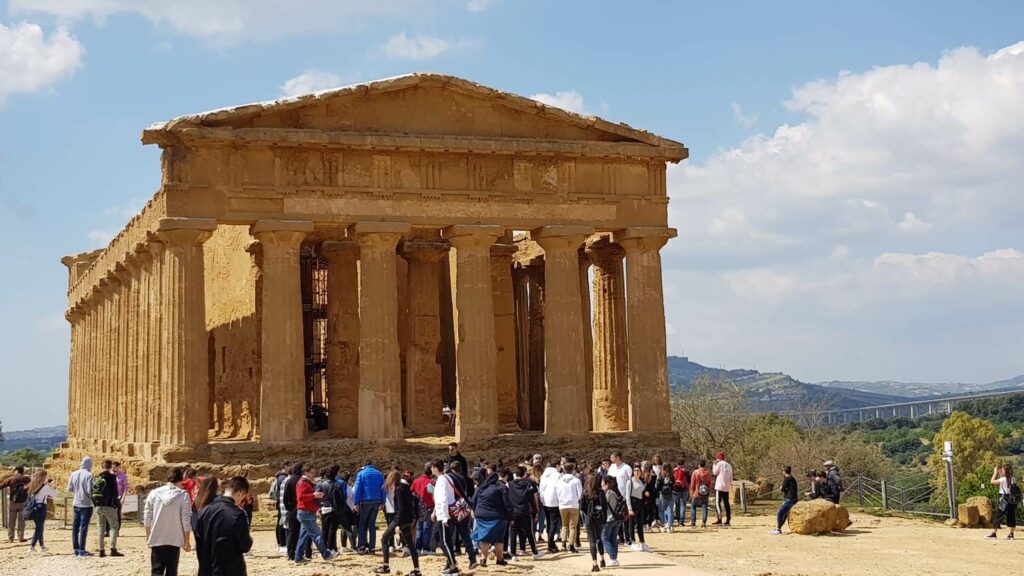 Agrigento's archaeological site
Every year, hundreds of thousands of visitors from all over the world visit the Archaeological Park Valley of Temples in Agrigento. In reality, 23,400 visitors were documented on the last weekend of August alone. Click here for additional information about the visit, whether it is guided by a local archaeologist or done independently.
The site also provides free access to spread the charm of the area's archaeology. For example, on the first Sunday of September 2023, entry is free from 8.30 to 19.00. A great way to get out of town while learning about the history of beautiful Italy!
The site's 1300 hectares contain a plethora of archaeological gems, including:
Temple of Hera Lacinia (Tempio di Giunone)
Temple of Concordia (Tempio della Concordia)
Necropolis of Giambertoni (Necropoli Giambertoni)
Sanctuary of Asclepius (Tempio di Asclepio)
Temple of Hercules (Tempio di Ercole)
Temple of Jupiter (Tempio di Giove)
Bouleuterion
Theatre of Agrigento (Teatro di Agrigento)
I recommend you go to the Valley of the Temples, a hidden gem in the city of Agrigento that you must see if you come to our islands!