The Italian Flag: Il Tricolore
The festa della Liberazione is the event of April. On the 25th Italians celebrate the anniversary of the freedom of the country and this is the right time in which people boast their Italian spirit.
Parades and events are organized all over the country and the tricolore, the noun used to describe the Italian flag, becomes the real and only protagonist in the streets.
However, the colors green, white and red are also brought on Italian tables recalling the national flag.
For this occasion many cooks or families decide to make special recipes combining the ingredients having this color.
Here is a selection of some of the dishes that can be served even abroad when bringing a little of Italy on tables:
Bruschette with mozzarella cheese, tomatoes and basil
The classic bruschetta simply consists of grilled bread on which some garlic has to be passed on to season it, tomatoes basil and olive oil on top. To recall Italian colors some mozzarella cheese must be added on top. Most people do not melt it but put it fresh; however, you can also put bruschetta in the oven and let it melt and then add fresh tomatoes and basil.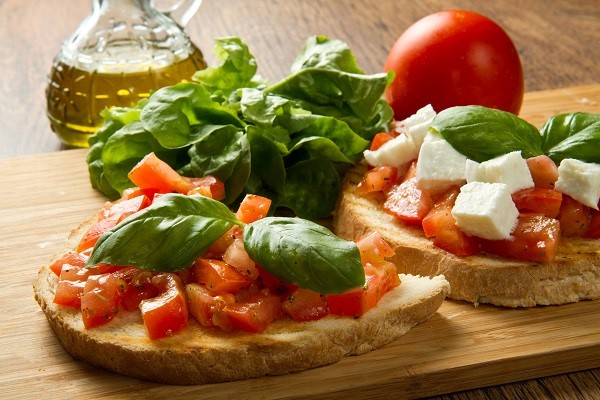 Caprese
Not to be confused with the chocolate cake made in Campania, the caprese usually served as a starter is a fresh dish mainly eaten on hot days. Mozzarella, fresh sliced tomatoes, basil a little of olive oil on top and it is done! Often combined with some baked bread, many Italians eat it as an all-in-one course in summer; however, on substantial meals organized on special occasion this is only one of the several dishes that you will find on the table.
A different version of this dish, even if not called caprese, is to dig the tomato throwing the pulp away and add some mozzarella cheese or fresh cheese inside and put basil on top.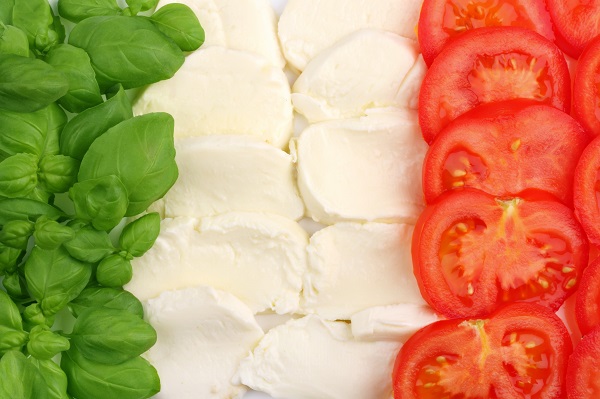 Gnocchi alla sorrentina
Although a quick and humble dish, gnocchi represent the simple but authentic taste of Italian cooking. The representation of tradition is contained in the white of the gnocchi, the red of tomato sauce and in the green of the basil.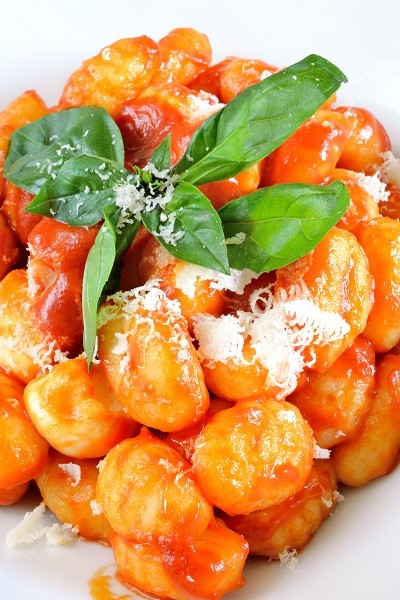 Pizza with mozzarella cheese, pomodorini and rucola
Pizza margherita is the symbol of Italy and stands exactly for its flag; nevertheless, another version of tricolore pizza cooked a lot in honor of the country. After making the dough with
flour, water, oil, salt and yeast and let it rise, you simply have to add mozzarella cheese, which can be put either fresh or baked, chopped tomatoes and arugola.
Appetizer with red peppers, olives and cheese cubes
If we have guests we like to entertain them with some little snacks before we serve dinner. These can be red peppers filled with tuna and anchovies, olives and cheese cubes, all served separately in little bowls. Even if we don't plan it, an Italian table is often displaying the red, green and white of the Italian Flag.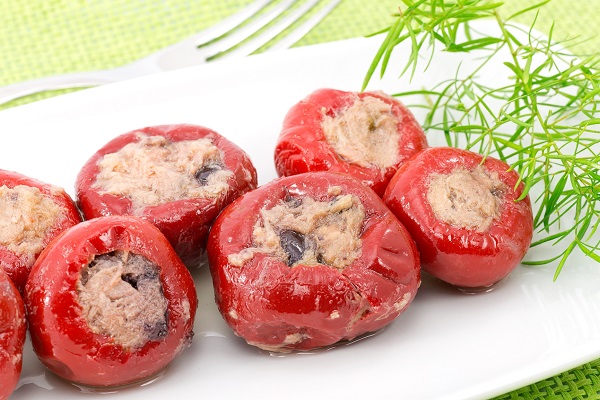 Piatto freddo
A simple "piatto freddo", cold dish, with arugola, soft cheese (stracchino) and bresaola: it's good for the eyes and for the palate.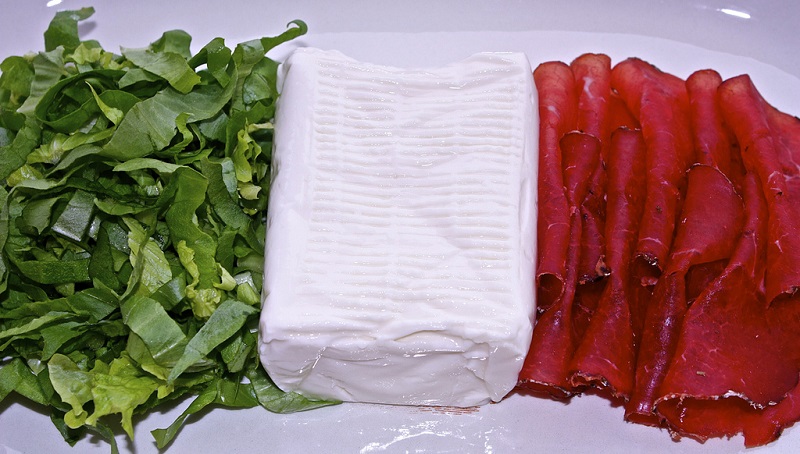 Tomatoes, mozzarella cheese and basil are the main food ingredients used to create Italian style dishes and they are representative of Mediterranean diet which is typical of this country. These are only some ideas and easy recipes to which alternatives are invented. A lot of innovative ideas are created including desserts having these colors and using pistachio, strawberry and cream; anybody leaves room for innovation and creativity inspired by the colors of the flag.
Many Italians like creating a theme table on this day to recall the love for their country but organizing a tricolore Italian party or meal is a good idea for all those who do not live in their country or have Italian origins and want to celebrate them in some way or simply for all who like this country and its food and want to take the Italian Flag to their table, painting it with green, white and red.