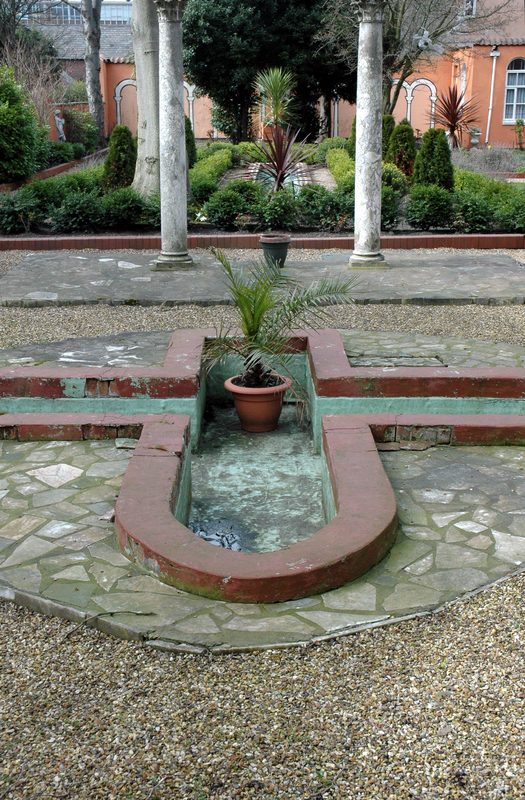 Italian garden
Decor in the Italian home is an inspiration for home decorators and property owners worldwide. Be it romanticism or stylishness, Italian decor delivers it every time. But home decoration Italian style is not merely about aesthetic qualities alone, it is also very much about functional utility.
In this article, Life in Italy would explore the principles of Italian decor when it comes to various parts of an Italian home: the living room, the bedroom, the kitchen, the bathroom, and the garden.
When it comes to appearances, whether of a person or a home, Italians are a fussy bunch. They need to cut a good figure, fare una bella figura, when it is a matter of home decor. With the vast resources of Italian design at their disposal, along with craftsmen and artisans with decades of experience, this is not particularly difficult in Italy.
Before you look at the various parts of the Italian home, it would be helpful to first understand a few aspects of Italian home decor:
1. Form Marries Function in Italian Home Decor: In Italian home decoration, beauty is seldom seen on its own. A beautiful pot or lamp or curtain is nearly always a functional object. Keeping this in mind, you will find that a successful Italian decor would include elements which have distinct utility as well as being pleasing to the eye.
2. Tradition blends with Modernity in Italian Home Decor: Traditionally, Italian decor, especially the Tuscan or Florentine decor, was about textures and detailing. Contemporary Italian decor tends towards minimalism, however, because very few urban homes have the abundance of space required for a home that contains wall and floor textures, as well as gilded edges, and rich furnishings. Minimalistic modernity with an accent of traditional accessories works best for contemporary Italian home decor.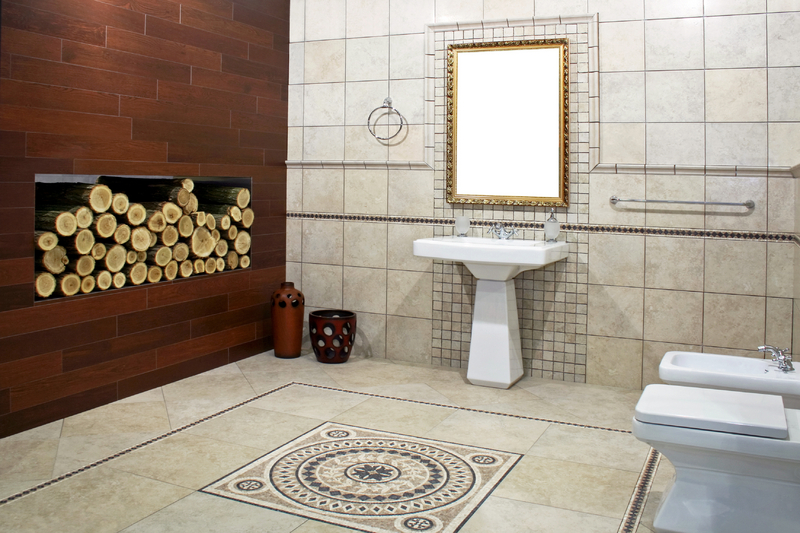 Italian luxury bathroom
3. Imagination and Irony in Italian Home Decor: Italian decor derives from aspects of Italian design, which is known for its emotional, imaginative charge as well as a touch of irony. A piece of furniture might fit the decor as an ironic or humorous statement, or an imaginative furnishing might uplift an otherwise bland, minimalist living room.
With the above aspects in mind, it is now time to explore each major area of decoration for the Italian home.
The Italian Living Room or il salotto: Increasingly, Italian living rooms are less traditionally formal, more sleek and comfortable. The sofas, generally in Italian-worked leather, are the highlight of a modern Italian living room decor. The lighting fixtures usually do more than strategically light up the room, sometimes the lamps have their own aesthetic value. Some accessories, like Italian paintings, prints, terracotta or tapestry might adorn the living room walls as traditional accents.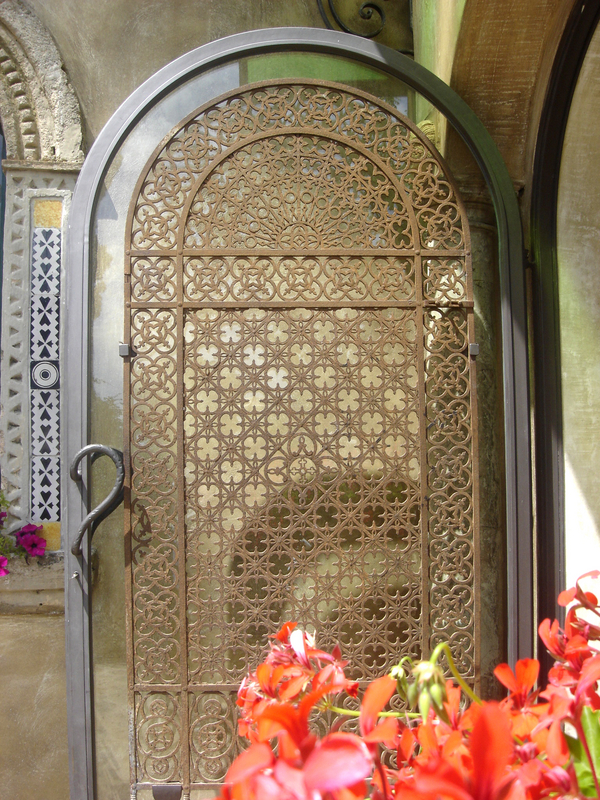 Italian door
The Italian Bedroom, or la camera da letto: This is easily the most cherished part of an Italian household. A solid, lasting bed is the centrepiece. This could either be a traditional four-poster, or a flat modernistic affair depending on the taste of the home-owner or the amount of space available.
An extremely functional cupboard or armadio would feature prominently in the bedroom, as will a dressing table or a decorated mirror. How ornate these are depends totally on the taste of the owner, but the current trend is to have a blend of tradition and modernity, where a particular piece could be curvy and traditional in an otherwise streamlined bedroom decor.
The Italian Kitchen, or la cucina: The kitchen has grown in importance in the Italian home in the last few decades. It has evolved from a place where la mamma or la nonna used to spend most of their time cooking, cleaning and baking, to a modern, welcoming place where guests are entertained.
The Italian kitchen, usually a wood finish or steel and chrome affair, is an open place possibly connected to the living room, where the family spends quality time together.The decor could be old world in some cases, but the convenience of modern kitchen appliances and easy-clean surfaces is not.
The Italian Bathroom, or il bagno: The Italian bathroom decor is witness to the fact that the Italians like their moments of rest, of privacy, and indulgence. Most Italians would pay as much attention to the shower box, bidet or bath fixtures as they would to their living room decor. There is always a touch of color, if not art, in the bath mats, floor tiles and wall hangings in the Italian bathroom. Beauty and function go hand in hand for the furnishing of the bathroom, where Italians like to spend a little alone time, to prepare for their day or recuperate from it.
The Italian Garden, or il giardino: The garden in Italy became an important part of the household, after the World War II, when a lot of people had to take to growing their own food. Herb and vegetable gardens are still popular in Italy, as Italians understand the importance of fresh ingredients. But structured, formal gardens have also made a comeback, complete with lawns, cypresses, and water features. Garden decor items like tables, chairs, swings and fountains are big business in Italy, because eating outside or al fresco in the garden rooms is very popular in the summer months.
Italian decor is a fascinating area of study for many Italophiles who want to bring a slice of Italy into their homes, be it in the furnishings of the living room or bedroom,in the bathroom tiles, or in any other way possible. Successful home decoration is a challenge to accomplish, but at Lifeinitaly we hope that some of the principles discussed above would help you adapt Italian decor to your home, in any part of the world whatsoever.
By Damyanti Ghosh, November 2009