This is part 4 of Fay's story of moving to Italy. You can find part 1 here and part 2 here and part 3 here. Part 5 is here. Remember that you can send us your travel diary expat experiences and any other story you have about staying in Italy ([email protected]) .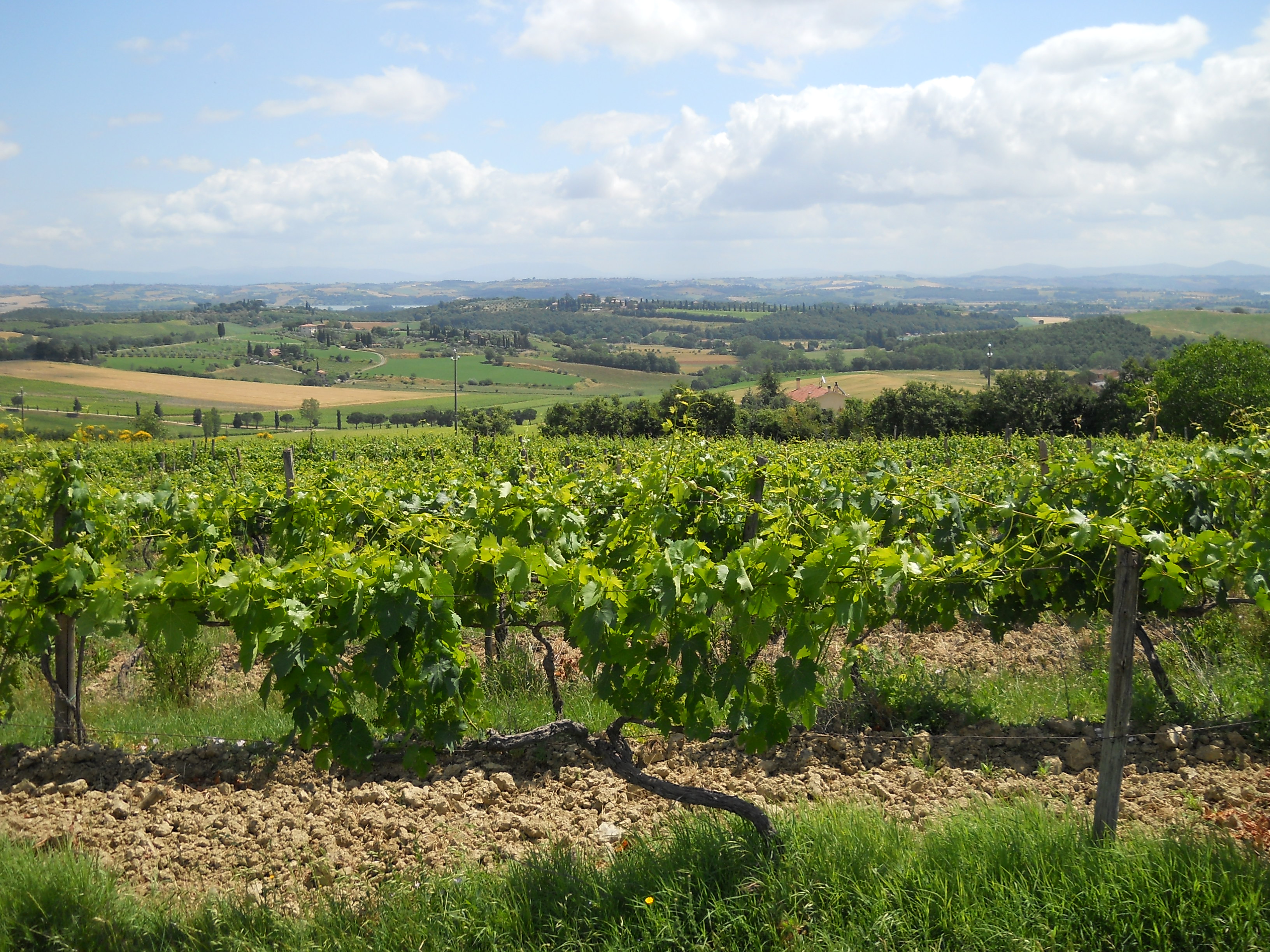 The alarm woke us at 3am and having only had one and a half hours' sleep, you can imagine how we were feeling!  But we had to get ourselves moving and dress in some comfortable clothes we'd set aside for us all. Today was going to be the first of three days driving towards our new life in Italy. The children were sleepy but had no problems in getting themselves together for the 'off'. We finished packing the final of the last minute things into the car, and even though I knew a cleaning company was coming to tidy up before the new tenants entered, I still felt compelled to do a bit of a clean before heading out of the door!  The bungalow was basically empty now apart from some items we'd left for the new tenant's use. We had to go. We planned on leaving at 4.30am to give us time to get to Poole in Dorset to catch the ferry. I remember how I felt sitting in the parked car outside. I felt sad at leaving the bungalow, excited about seeing Italy again, nervous about the drive hoping we'd arrive safely, and exhausted from the previous months preparations. The girls climbed into the seats behind me with Gianni in the middle. They each had their favourite things with them tucked into rucksacks. Many items were also packed in around legs and feet for example, a kettle, toaster, and clothes. The boot was stuffed full of our belongings as well as a special bag I had filled with my late parent's things as a keep-sake, a holdall of important paperwork, bottled water, dry groceries (and gravy, custard powder, brown sauce and salad cream), cutlery and toiletries. Derek's bike was in the roof box packed with blankets, sheets, shoes and anything else we could fit in. Where there was a space, we filled it. I watched as Derek closed the gates behind him and got into the car next to me, supporting my packed travel laptop plus fruit and snacks for our journey. It was 4.30am but felt like midnight with the streetlights full on and our world seemed so silent and still. Goodbye bungalow.
We had a pleasant quiet journey south to Poole Harbour, experiencing the misty sunrise along our way.  Gradually the roads began to get busier and busier as England awoke. The girls had a bit a fun whilst we were sat in the queue of cars waiting to board the ferry. Adjacent to us in another queue, was a family with a couple of young lads I would say were roughly the same age, using Nintendo DS's. They connected with Bella and Lucia's Nintendo's and wrote little messages to each other. Unbelievable technology! Eventually we were all aboard and pulling out of Poole harbour at 7.30am. Goodbye England. This was it! It was very hard to get my head around that we were actually leaving, and not on a ferry to visit France for a holiday. The crossing wasn't too bad, the sea gave a 'slight swell' so we found that going outside on deck in the fresh breezy spray helped deal with any nausea feelings. Mind you, I don't think 'downing' bacon butties was a brilliant idea. Lovely at the time! Again during the crossing, the girls exchanged messages using their Nintendo's with their new friends from somewhere up on another deck.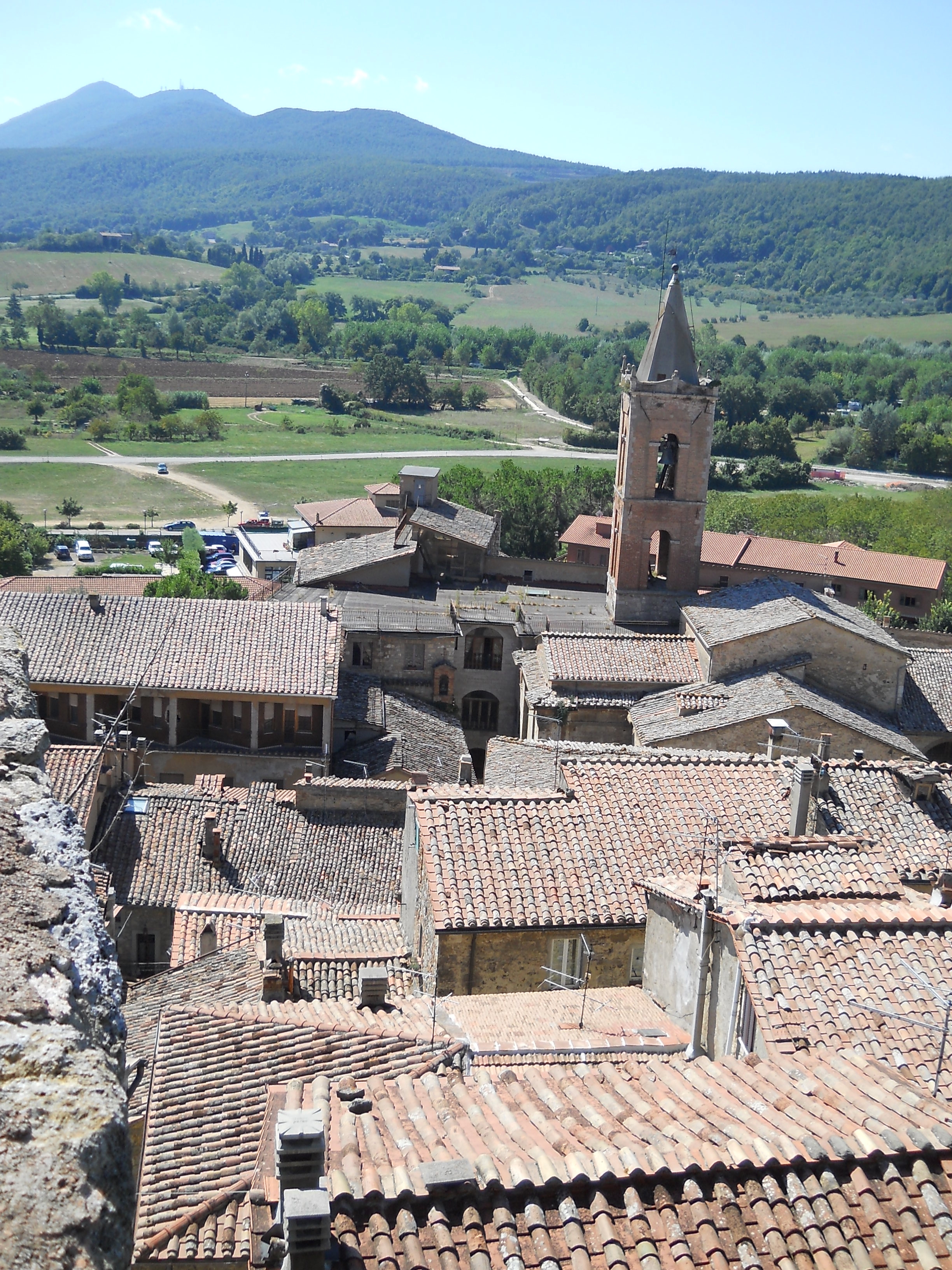 The ferry was pulling into Cherbourg and we were allowed to go down the steep stairways below and get into our cars to be ready to pull out when we were instructed. The cars are always so tightly squeezed in together. I've always been a bit nervous waiting to exit, what with all the noise, shuddering of the ferry and the fumes, plus, hoping I was facing the car round the right way! The men shout, go, go, go, sending us quickly down over the rough ramps. Not my favourite part I must say. We were off, and chief navigator Derek was ready. We'd bought him a huge AA European roadmap for his recent Fathers Day gift, and he had the page open and ready for our next part of our journey from Cherbourg to Tours in the Loire Valley. I remember it seemed really strange to me that for a while we could still receive my favourite station BBC Radio 2 until the signal gradually disappeared and then we were over to French stations. I started to feel more at ease with the LHD Citroen and soon settled into driving on the right hand side of the roadways. Eventually, after six and a half hours, we arrived at our pre-booked campsite for the one night. The children coped with the journey really well and we did our best in pointing out interesting sights. The evening's weather wasn't brilliant, but they were able to relax and have a quick swim in the camp's pool, Gianni drove a go-cart around and the girls had a ride in a pony and trap. I remember Derek and I talking whilst they were busy, and I knew from his voice he was feeling quite emotional. I didn't dwell on the subject but I know it was leaving his parents.
The next morning we had a longer journey ahead of us. We needed to reach the south of France for our next nights' stay.  We had all slept well but woke slightly later than we had planned. It was a pleasure driving down through France, the scenery was beautiful and one thing that sticks in my mind is in most towns we had skirted around, had specially designed roundabouts with particular themes. It was obvious one town produced honey. Its roundabout featured beehives. Another town's roundabout had a huge canon. Unfortunately, travelling on the scenic 'N' roads and then getting onto a wrong road taking us into a large town and finding it difficult getting out again, lost us some valuable time. And at some point on the 'N' roads, Gianni became sandal-less after we'd somehow left his sandals outside of the car when we did a 'wee stop'!  We decided to get onto the French motorway system. Sorry, expensive motorway toll system. We had enjoyed plodding through France, but now we had to press on. We wished we had booked a night somewhere midway between the Loire Valley and where we were heading next. I'd forgotten just how big France's country is. We eventually reached our second stopover in Frejus not far from St. Tropez at midnight after eleven and a half hours in the car. Again, hats off to the children. They were brilliant. It's obvious they would occasionally ask if we were there yet, or how much further we had to go, but they handled the trip very well. We were shown to our mobile home and basically fell onto the beds and slept. We were too tired to get our sheets out and make them up.
The following morning, we had the last leg of our trip but we decided to relax before leaving and let the children go swimming in the sunshine. Remembering we were taking various electrical appliances with three-pinned plugs, I bought a spare two-pin adaptor from the camp's shop to take with us. The camp was massive, and we could tell straight away from the smell, the pines and the sun's strength, we were in the south. It was pleasing to know we had air-conditioning in the Citroen. Another giveaway that we were in hotter climes, was hearing the insect named the Cicada. An amazingly noisy insect camouflaged in the trees. Having spent a huge part of its life burrowed underground no wonder it was shouting!
Today we will arrive in Tuscany! The car was re-packed for the remaining kilometres and understandably, some gentle moans from the children. We made sure we headed immediately for the motorway. We were utterly amazed over the views of the azure sea down below to our right, and passing the areas of Cannes, Nice, Monaco and Monte-Carlo, we were frequently entertained with a game of car spotting!  Maserati's, Bucati's and Ferrari's. You name them, they passed us. Thundering up from behind or purring silently alongside. And then there were the Villa's perched on hillsides overlooking the sea. Oh, and the yachts and the cruisers.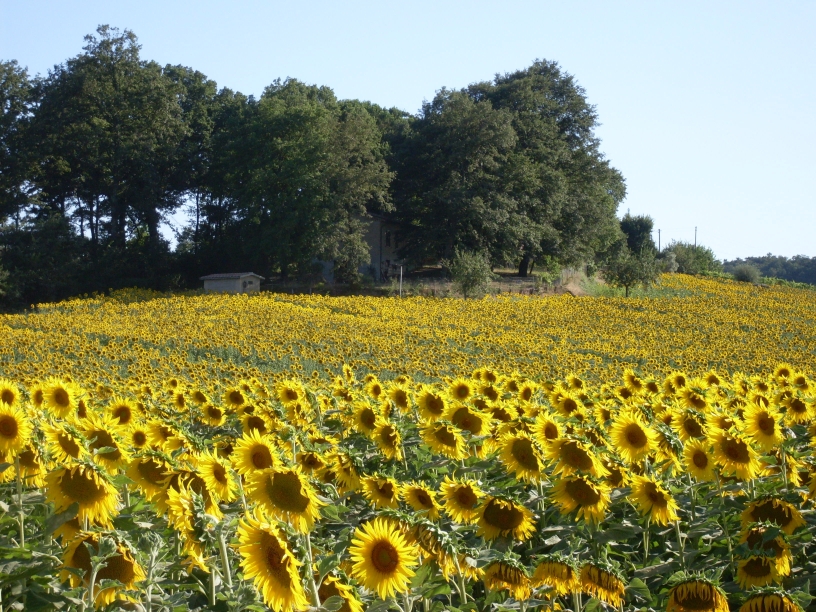 Up ahead we could see the sign 'Italia' and, as we passed from France into Italy I couldn't stop myself giving a happy beep on the car's horn. It seemed strange to quickly notice the difference between the two countries building structures, and it wasn't long either before we noticed the difference in driving attitude. I consider myself a fairly confident driver, but my confidence was knocked a few times along this stretch of motorway. It was hectic and we were going along at a reasonable pace, when suddenly up ahead cars were jumping all over the place, from one lane to another, which I then had to do to avoid me from hitting someone. Brake lights and hazard warning lights were on everywhere. This had a knock-on effect also with the traffic behind me. The problem we had discovered was there had been accidents (surprise) and then came the 'rubber neckers', immediately slowing down to take a look at damages and injuries. If it wasn't that we were dealing with, it was being bullied out of the outside lane whilst we were actually overtaking something already. Where do these drivers expect you to pull in to if you are overtaking lorries that are nose to bumper? It beats me. I missed the courtesy of the French drivers.
Finally, we were in Tuscany and approaching Florence. It felt as if we were on home ground at this point having travelled this stretch a few times before. (Not this trip!) Nine and a half hours since leaving Frejus we pulled off the motorway, headed up the hill and rolled into a pleasant looking town called Sarteano and our first home, the campsite. It was a relief for us all and I think in particular for Bella who during much of the time in the car had been quietly staring out of the window and said, "I'll never get in a car again, ever!". Our Keycamp guide welcomed us and showed us to our mobile home where a nice bottle of red was waiting to be christened! Although we were all very tired, we were hungry so we made a special effort to go out for a real Italian pizza and celebrate our arrival and the end of long journeys. Tomorrow is Monday and our priority is to start searching for a home to rent.
Now the 'fun' begins when Episode Five finds us trying to search for accommodation, entering schools and the difficult task of job hunting.
Fay Henson