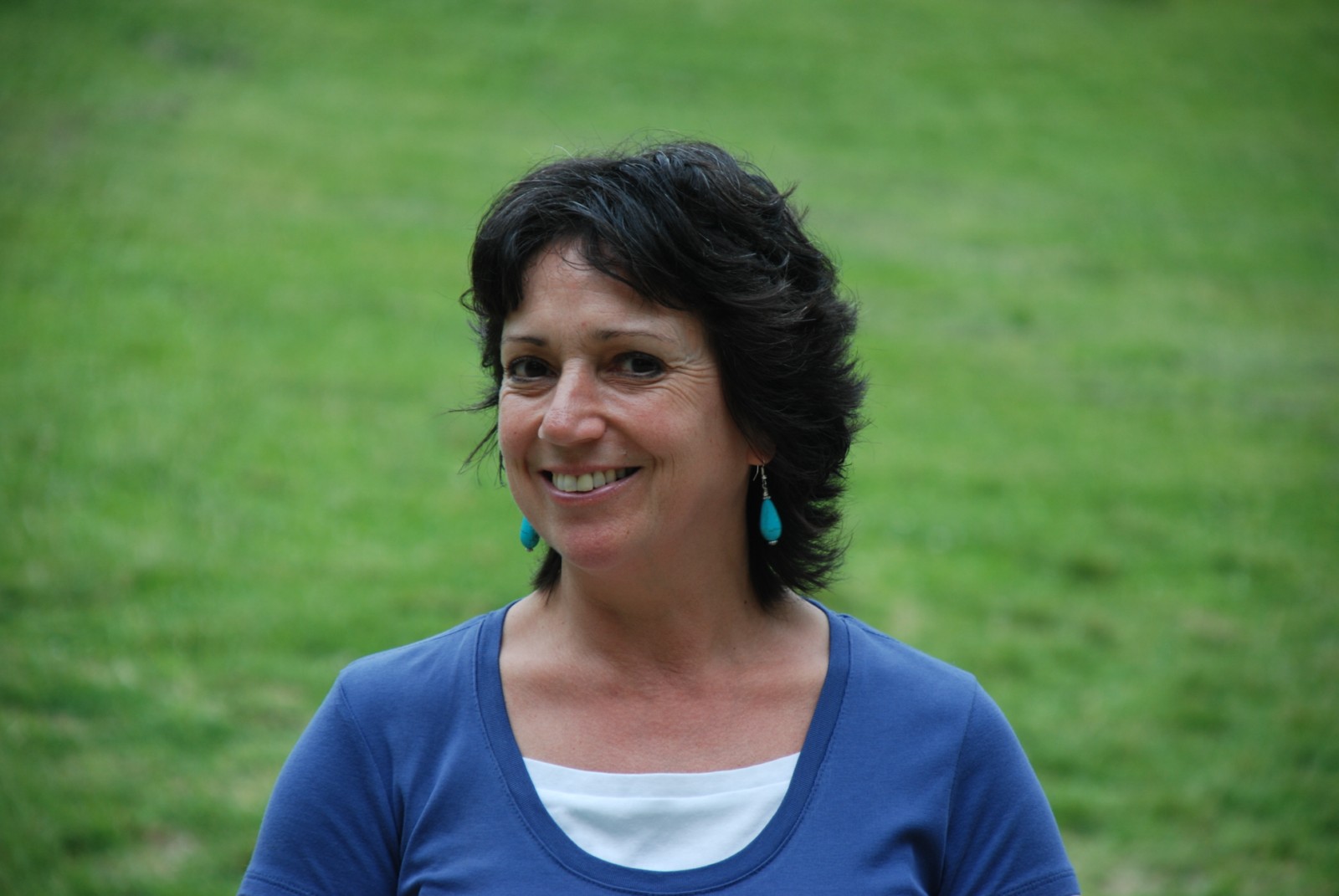 This is part five of Fay's story. You can also read part 1, part 2, part 3 and part 4.
We all had succumbed to a good deep sleep and woke happily remembering we'd finally arrived at our 'first home' in Italy, all be it a campsite! It was also pleasing to know there were no further lengthy car journeys looming ahead. Even though the sky was a glorious blue, the temperature in the 30's and a swimming pool was enticing us, we had to immediately act on our first priority we'd set ourselves. We only had limited time at the campsite and needed to get things in motion, firstly to find a home to rent. Round Two was to commence.
Although we planned on settling in a town called Montepulciano approximately half and hour away from Sarteano, we thought we'd firstly search out estate agents here to see what was available to rent. So off we strolled into the town, and discovered it was quite a pleasant town too. It wasn't long before we found an agency in the historical centre, tucked away behind an old gigantic wooden door and up on the first floor. The marbled hallway and stairwell had that very familiar gorgeous continental aroma. Knocking the door, we were beckoned inside. The five of us sheepily stepped inside a welcoming office and proceeded to try, in our terrible broken Italian language, to explain we were hoping to find a furnished home to rent and what our maximum budget was. Because we were at the campsite, I think the lady and gentleman found it difficult at first understanding that we were actually staying in Italy and not returning home. Maybe they've met clients previously who were on holiday at the campsite and were just 'window-shopping'. During the peak season there are properties to rent but specifically for those only wanting short periods (holidays or just seasonal), and by golly, the rent is extortionate. (The more reasonably priced rentals are for longer periods). However, the gentlemen knew of a property that was up for sale, but during the interim, maybe available to rent. We were shown a picture, and yes we agreed, an ideal home for a family. The downside disappointingly was the fact the rent would be one hundred euros a month more than we wanted to pay, considering we'd also have the outgoings of gas, electric and water. We thought we'd better see the house (you never know if there's a deal to strike) and the five of us squeezed ourselves with the agent's friend into his nearby parked Mercedes whilst he jumped on to a scooter with his wife clinging to the back. We turned some corners and up a track that led us to the edge of a huge forest. Of course, the children loved the house; it was big, and the forest would be a gigantic playground for them. There were other homes nearby too, so we wouldn't have the feeling of isolation, and pleasingly, it looked as though it was in walking distance to the town. Inside was basically empty but fortunately, there was a fridge freezer and cooker, so that was a start! The man on the scooter knew the owner (apparently the town's ex police maresciallo who at that time was working in a southern city) and said that he was sure he could provide a double and three single beds. Bedding we already had. Bearing in mind we'd only arrived the previous night, we didn't want to jump at the first home we viewed, plus we still had Montepulciano in our minds. It didn't seem a problem to them that we said we'd think about it and let them know very soon. Maybe they still thought we weren't actually staying in Italy.
The following morning we drove to Montepulciano and proceeded to find an estate agent. The town this time seemed quite different to what we had remembered when Derek and I had visited earlier in the year. Still beautiful, but definitely geared up for the tourist season. Montepulciano is very well known for the Nobile di Montepulciano wine as well as olive oil, so there are many cantinas open for product sampling. We located an agent and talked to the woman who ran the office. She said she'd nothing in our price range or suitable for us. However she did try to interest us in renting her farmhouse! Off we went to another nearby town and peered at property information through the windows of agents who by this time had closed for lunch. One thing that is fairly hard to get used to is the long lunch breaks most shops and offices take which range from two to three hours. In the UK we have been so used to everything being open all day, our lunch breaks were always 'rush and tear' where we tried to cram everything in. Now, I actually prefer the long lunch break and enjoy time with the family. The majority of the second part of senior schools (scuola superiore) for young people aged 14 and over in this area are located at Montepulciano, and bearing in mind this would be 3 years away for Gianni, we decided to return to Sarteano and put in a rent offer on the house near the forest. We waited with crossed fingers and the police maresciallo accepted. Gas and electric had to be re-connected and beds to be sorted which meant we needed to find an extra week at the campsite before it was possible to move in. It was an extremely busy period for the campsite and Keycamp could not extend our time. Luckily, we managed to secure a tent through Eurocamp. It was the first time we had actually 'camped' so was a bit of fun, except at night I'm sure I could hear lizards (or something else) scurrying past me just on the other side of the tent's fabric. No offence to lizards, but you gave me the creeps!
Finally, the day had arrived when we were able to collect the keys and head up to the house. The children couldn't wait to explore. Derek and I both agreed that from here on, away from the lovely confines and security of the campsite, we were more on our own than we have ever been. With what little belongings we had, we entered the house and tried to make it like home as best as we could. Within moments, an older gentleman called Santi appeared and welcomed us. Apparently he was good friends with the owner and had been keeping an eye on the property. He must have wondered how on earth this family of five were going to manage with NO furniture. In fact it crossed our minds also, but we'd decided to put up with the hardship and crack on with things according to priority and hopefully buy things as and when it was possible. We only had a certain amount of money to 'play' with so this was to become a bit of a juggling act. The house was definitely looking pretty sparse and without hesitation, Santi invited us into his garage and pointed out two wooden tables, one small, one large together with chairs we could borrow. His wife we used to call 'Mrs. Santi' even gave us a tablecloth. It didn't take us long to settle in and looking forward to the day our boxes and another chair arrived from the UK with loads of things to make it feel more homelier.
Our home was secured for at least a year and now we had a real address in Italy, we were able to register Gianni, Bella and Lucia into their respective schools within the town. We found out we had to go to another town a short distance away for registration, but needed to be quick in doing so before the office closed for the remaining holiday period. The schools were already on their three-month summer break. Armed with the translated school reports, medical records showing vaccinations received, birth certificates and anything else we thought were relevant, we entered an office within a large building and were welcomed in. The procedure was simple enough although it was difficult understanding most of what was discussed, but we got the drift. It was done, and another 'priority' marked off our list. September, Gianni would start the first year (prima) of scuola media and the girls would enter the fifth year (quinta) at scuola elementare. During the next few weeks, whenever I was in the town with the children, whether at the pool, or at the parks, I made every effort possible to get them involved with the local children who I thought looked roughly the same age. It was a wonderful feeling as I watched Gianni gradually make friends with a group of young lads. They'd shout 'ciao' to him as they passed and it wasn't long before he was playing football with them. The girls loved the disco put on at the pool some evenings and I was so relieved they'd met some girls who were more than happy to show them the Italian way of dancing with much hip-shaking! It was so different to the UK style and beautiful to watch. Very little was said between them all, but this was a gigantic leap in my books.
One thing that was always a little unclear was the document, Permesso di Soggiorno, we read we should obtain, even though we were entering Italy from within Europe. Some said we had to and others said not. Eventually we found out we no longer needed to go through the process of obtaining this.We all were required to have a Codice Fiscale, though, a little card which shows your specially allotted code which acts as a tax and national health number. We had to go to another office in Montepulciano to organise these and in turn would be mailed on to us. I remember we were fascinated with the high ceilings and ancient frescoes inside the building. Whilst we were in Montepulciano, my phone rang. It was the driver with our boxes and chair having arrived in Sarteano and needed directions to our home. (I'd previously emailed our address to Britannia as soon as we had one). Approximately half an hour later approaching our home, a fantastic scene was unfolding in front of us with two lorries having backed their way up the track and parked up. (Our driver had met another on route and so they decided to keep each other company as far as Rome, which was just an hour and a half away.) The unloading of boxes and chair had already commenced which had brought a gathering of curious residents from nearby homes. Our poor driver was very relieved to see us because he was experiencing difficulty in conversing with the locals who were bombarding him with questions of curiosity! After consuming cake and drinks the drivers departed for Rome, leaving an excited family delving into boxes and pulling out cherished belongings. It could have been Christmas.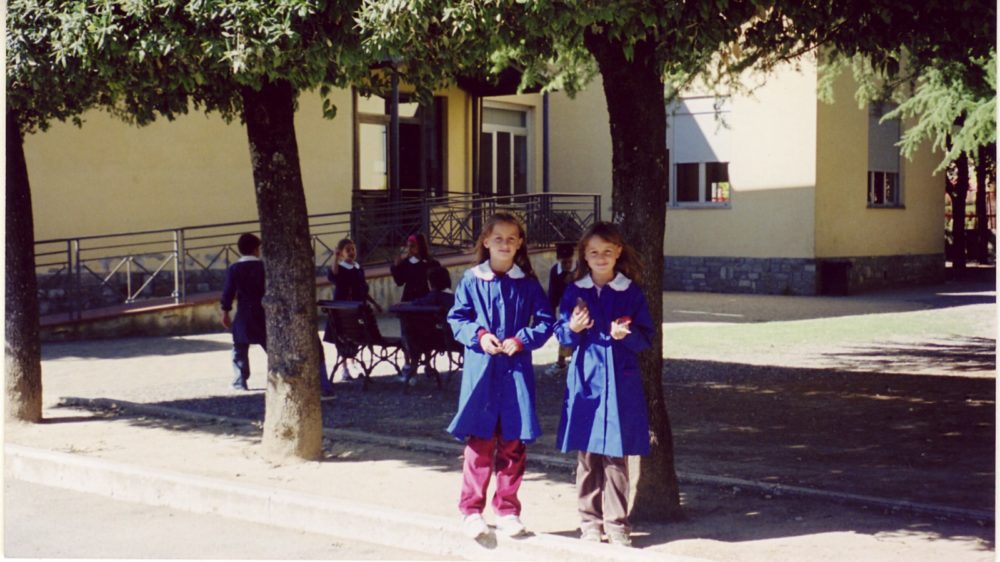 We'd found a home, schools were organised and the next priority was work. As well as an experienced vehicle sprayer, Derek is an excellent painter and decorator, and so we proceeded to look up names and addresses of local businesses and sent letters with the translated CV. We heard nothing. We located a type of job agency a few 'K's away called 'Manpower' and registered with them. Again, we heard nothing. We went to the Employment office in Montepulciano and afraid to say that the man behind the desk was rude and couldn't be bothered with us. Anyone we met, we let them know we were looking for work. Much of the time, getting work seems to be on recommendation by someone else, but that's difficult when you've only been here a short while. We did go on a couple of 'fool's errands' where someone had agreed to speak to Derek, (doing another person a favour), but really, there was no work available. Learning the language is a must, because not many people are interested or can be bothered to take on someone who is in the primitive stages. Derek sometimes joined a cycle group, and just by chance, cyclist Fabio knew of a car repair business that may need a vehicle sprayer. It was arranged for them to meet. This they did, and whilst there, Derek also met another person called Diego who has since became a good friend. Diego was called to the meeting to help with translating. It appeared that the possible new employer was interested in Derek's work, but not until the following January. Derek had to call him in December. Was this to be another fool's errand? In the meantime, I put out notices to see if anyone was interested in improving their English conversation and proceeded to help a couple of those who required it.
Some of our town's older generation were scary in the sense that they didn't seem to worry about staring. They'd stare right at you without a hint of a 'buon giorno' and I must admit, was a little off-putting. We were brought up not to stare. However, we met several welcoming families (and more since) and one in particular, who runs a toyshop combined with a stationers. We had spotted a cycling photo on the shop wall of Roberto the husband, so immediately Derek had something in common with him, and to this day they cycle together for the same club. Maura, wife of Roberto's, helped me with school information and as a huge coincidence, their son was to be in the same class as Gianni. Maura really wanted to improve her spoken English so we helped each other. We were starting to find out the differences between the two nations' schools, and one huge difference is that students in Italy are provided with absolutely NOTHING. During the summer holidays the parents (for scuola media and superiore) are given a list of study books for ordering to be available for commencement of school in mid September. Maura gave me a copy for Gianni. I had to then go to a bookshop or the Coop supermarket to place the order. We had previously read that books were to be purchased, but it was the cost that was shocking. Gianni's 1st year books amounted to a grand 223 euros. The following year when the girls joined Gianni's school, we were very fortunate as we discovered the books seem to run in a three year cycle (first double-check authors and book codes are the same!), meaning Gianni was able to hand down a set of books for our girls, which then meant we only had to order one more set (instead of two) and a new set for Gianni. We tried to keep the cost down by asking the girls to share one or two books, but it didn't work as they weren't always sitting next to each other in class, and they didn't always want to share! It's very strange that people complain of the cost of books but they do not want to use second-hand books. I met one person who didn't mind, and we have since passed each other books where possible. The only uniform as such we needed to supply was the grembiule for Bella and Lucia, a type of long sleeved apron, unlike in the UK where a full uniform is required. Maura also warned us that after the first day of school, they will come home with a list of what materials were required, for example, different coloured pens, pencils, colours, oil paints, two different types of paper for art, paper for writing and sheets for maths. We noticed a certain type of diary is used for the scholastic year too, specially produced commencing from mid September through to early June the following year. These range from 6 to 15 or so euros. The diaries become the child's or student's bible. In this, they record what homework is to be done, messages from teachers like sciopero (strike dates), school visit dates or other info. Good sturdy rucksacks are required to transport the heavy books, but better still, the type with wheels. Sadly very few students use these, and even though our children used these for a period, have returned to rucksacks. Maybe if someone could convince the students it's fashionable to use the trolley version, then there'll be fewer back problems. One of the girls' friends has been diagnosed as having scoliosis of the spine, and she still insists on using a rucksack.
September 13th, New Schools Day! Derek and I were very nervous for our children who were to enter an Italian school for the first time. Of course we cheerfully encouraged them, trying to diminish their worries. The area where the schools are situated was very busy, with a stream of cars stopping one by one letting children jump out, then being moved on by the local policewoman frequently bellowing on her whistle, whilst the little yellow school bus and larger blue buses were delivering others. Derek saw Gianni into his school and I took the girls. To say we had lumps in our throats would be an understatement. A little later that morning I returned to the schools and timed it so I was there at break time. On the surface they appeared to be ok, although I knew that inside their heads, they were totally and completely lost.
During Episode 6, you'll read that we hit a bad patch with Gianni sad and struggling, a car off the road, the need to get residency and a cold, cold home in the winter.