The mountainous and sparsely populated region of Molise has only been recognized since 1963. Before this, Molise was an isolated province of Abruzzi. Today this otherwise forgotten region is bordered by Abruzzi on the north, Lazio to the west, Campania and Apulia to the south and east. To the northeast, Molise has a small coastline bordering the Adriatic. Thus far, it seems that both tourists as well as Italians have neglected Molise, but there are many sites nestled in the mountains that are worth visiting. Molise is home to beautiful abbeys, churches and castles as well as impressive ancient ruins far off the tourist track.
History

Molise is the ancestral home of the Samnites – a fierce warlike people that would regularly defeat the Roman Legions. However, overtime the Samnites were absorbed into Roman culture but the intense battles fought between them are still remembered today. Molise got its name after the fall of Rome, during the period when local inhabitants, invading Lombards and adventuring Normans vied for the region. Molise was both the name of a castle as well as the name of a local warlord family. From the High Middle Ages until the Italian unification in 1861, Molise was part of the Kingdom of Naples, with power being split between Bourbon and Spanish overlords. In 1963, the province of Molise became an official Region of Italy with the cities of Campobasso and Isernia acting as capitals for the two small provinces of Molise.
Regional Food and Wine
The food of Molise has many similarities with its northern neighbor Abruzzi. However, Molise also shares some culinary traditions of Campania and Apulia – blending both northern and southern Italian cooking traditions with its own local rustic ingredients. In the mountainous interior lamb, kid, mutton and ewe are all favorite meats and are the basis for Molisian specialties like Cacio e Uova, cooked in an earthenware pot and served with egg and sharp cheese. Pork is also popular in Molise for local Prosciutto (including a smoked variety) and various types of Salami. Molise also shares a love for Porchetta (roast suckling pig) with the other central Italian regions and often shows up during summer festivals.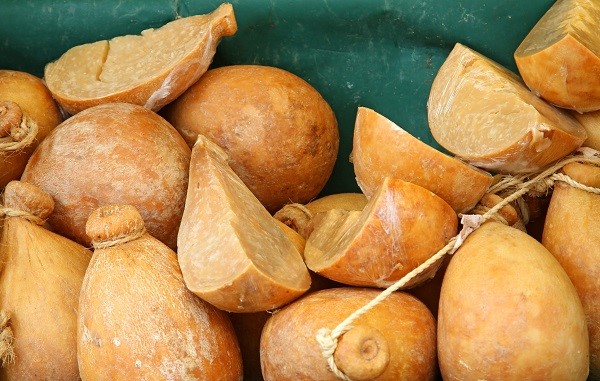 The cheeses of Molise include Pecorino, Caciocavallo and Scamorza. Pasta is a mainstay in Molise and is often served with a rich tomato Ragu of lamb or pork and a generous amount of Molise's fiery diavolino red peppers. The olive oil of Molise is some of the best and has been talked about since Roman times, but is not generally made in large amounts for export. The coast of Molise is yet another area famous for its Broddetto, which uses the local favorite red mullet. Other popular seafood includes fresh anchovies, swordfish, mussels and clams. Molisian desserts include various cakes such as Panettoncino di Mais – a sweet chocolate cake made with corn flour. Calciuni del Molise are sweet Ravioli stuffed with a chestnut filling and served at Christmas.
The wines of Molise have yet to reach their full potential, as wine is still made primarily for local consumption. However Molise's combination of sun and hilly terrain create ideal conditions for excellent wines; it will not be long before modernization will make Molise a wine powerhouse. Biferno (DOC) comes in Rosso, Rosato and Bianco varieties and are all considered dry, with the Rosso often aged. Pentro di Isernia (DOC) also is found in dry Biancos and Rossos. Spirits from Molise include Grappa, Sambuca, and liquors infused with sour cherries and herbs like basil.
Regional Highlights
Campobasso
The capital of Molise is divided into a new town, located on the plain and a more interesting old town up on the hill, dominated by the imposing Castello Monforte. Many of the sights in Campobasso have been rebuilt due to Molise's earthquakes and subsequent bombing during World War II. However, the real charm of Campobasso is its neighborhoods, with its stepped streets and alleys. One thing missing from Campobasso are the throngs of tourists that usually congest Italian city centers.
Isernia
Isernia is an ancient town, once the capital city of the Samnite peoples. In fact, recent excavations may push Isernia's history back to the beginnings of civilization. Today Isernia is a provincial capital with thriving industries in embroidery and stonework, nestled among ancient remains and the rebuilt monuments of its past. Most of Isernia was destroyed in World War II, but the city was painstakingly rebuilt, including the city's Duomo. Isernia is another Molisian town off the tourist track, but it is not without its worthwhile sites such as its many churches, the 14th century Fontana Fraterna, and just outside of town is a tourist free spa.
Termoli
The only major port of Molise, Termoli is also the largest seaside resort of the region. Over the years, Termoli has begun to thrive and its increasing population led to the creation of the newer portion of Termoli closer to the Adriatic. Termoli's beaches are popular with locals and other Italians, but are virtually unheard of outside of Molise. In the old quarter, the Cathedral of San Basso holds the relics of at least two martyrs, one a disciple of St. Paul, brought over when Termoli aided in the Crusades. The imposing Swabian castle, built in the 12th century by Frederick II once protected Termoli from marauding Saracens and pirates. Termoli is also a busy fishing port, therefore an excellent spot to sample some of the fresh seafood of Molise.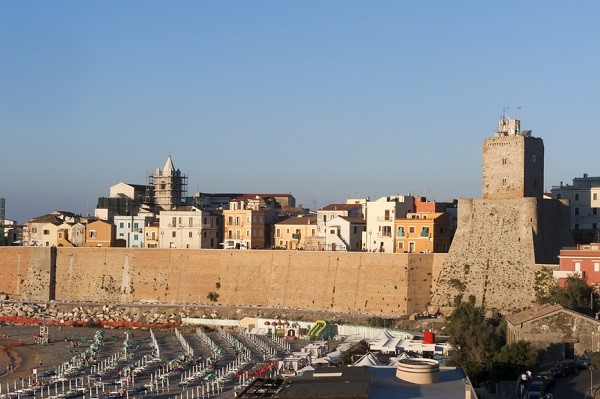 Regional Festivals
Campobasso – Sagra dei Misteri (Feast of Corpus Christi) in April or May
Ururi – San Legno of the Cross Festival with ox-cart race in May
Venafro – Saint Nicardo Festival and bareback donkey race in June.
Macchia d' Isernia – Pentro wine Festival in October
Pizzone – Barbecued Lamb Festival in August
Boiano – Feast of the mountain in September
For Further Information:
Official Regional Web Site: www.regione.molise.it
Official Campobasso Province Web Site: www.provincia.campobasso.it
By Justin Demetri