This traditional style of ceramics comes from Sicily. It's now famous worldwide and a must souvenir for travelers.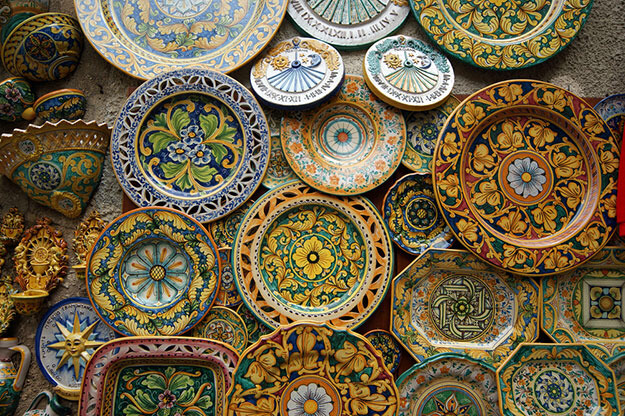 An Old Tradition
Ceramics appeared for the first time in Sicily in the 6th century B.C. They were more functional than decorative. The Arabs imported ceramics to the locals. So, the style and patterns have been influenced by them.
There were four hubs for the maiolica ceramics. They included Palermo, Sciacca, Siracusa, and Agrigento. In the 18th century, Palermo was also the most important center for the tiles and furniture for villas. It is in this period that the so-called "third fire" technique, imported from Naples, was put into use.
At the beginning of the 20th century, industrial production began. Buyers especially loved the Liberty style and the floral patterns. That's when the Sicilian maiolica gained popularity worldwide.
The evolution of images in the maiolica
At the beginning, the ceramic work featured beautiful images and everyday scenes. The most common themes included engravings and figures of Saints. Also, the images of famous and well-known men. In fact, the ceramics weren't decorative. At least not yet.
When people discovered their beauty, they forgot their use. Hence, more beautiful and elaborate patterns emerged. Although the main colors remained. Like yellow, green, blue and turquoise.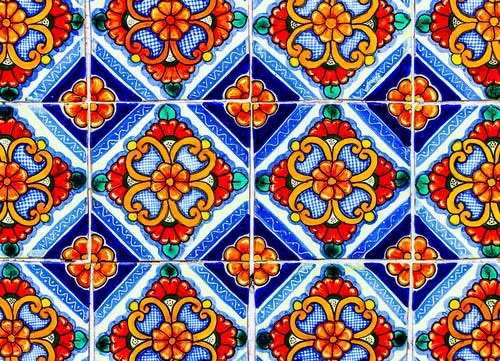 Caltagirone's Museum of Ceramics
Visitors of the Museum of Caltagirone can admire a collection of Sicilian maiolica. The museum's collection features over 2,500 pieces and ceramics from the 4th century B.C.
Today Sicilian maiolica can be considered as a bridge between the past, present and future of ceramics. The maiolica or majolica is witness to and the result of local history enriched with the skills of settlers, the needs of everyday Sicilians, and the taste of the area for traditional and beautiful objects.
Speaking of Italian art forms, check out our guide on mosaics in Italy.