A Look at Armani Casa and Missoni Home Collections
Esteemed Italian fashion houses are quickly working their way into the realm of home fashion and furniture. Many have realized that the same clientele that buys their clothing and accessoriese each season is seeking a style for their entire lifestyle including the home. One indication of a lifestyle brand is a company that can successfully venture from its traditional line to create other products that embody the values and tastes of their target customer base.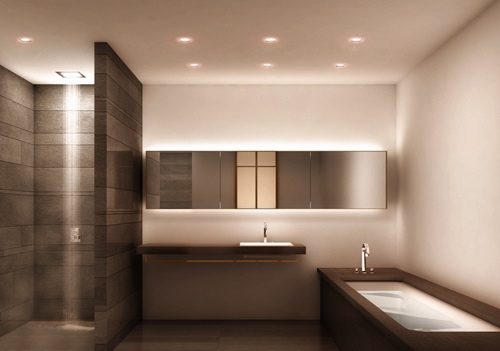 Armani Casa is a flawless example of a brand that has been able to embody the same spirit and aesthetics in the home products as the fashion line. You'll find the same sumptuous fabrics and muted colors in the bedding that you could expect from a fine Armani suit. The Feline Linen bedding from the new spring lineup is 600 thread count cotton sateen sheeting available in a soft ivory. It's a flawless pairing with the Negril quilt, a musk green geometric print cotton/alpaca blend or one of the silk throws of the Sarita line. Bath room accessories include handsome soap dispensers, trays, and tooth brush holders in bold, minimalistic shades carved from brown wenge wood.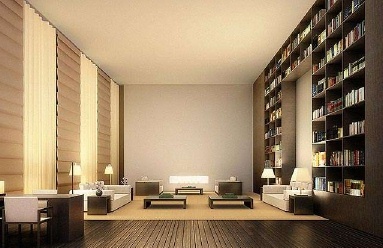 The furniture line features a standout dining set. Although the pieces are very contemporary and masculine, they are not stark or cold. The Ginza Dining table's soft curves make it a stunning, seductive choice. It's almost too sexy to eat off of. In an apartment or home, these would work with very simple, understated decor. Italians are very focused on finding unique furniture for their homes and tend to be drawn to clean, linear styles. Since homes tend to be smaller, it is more feasible for a home owner to view his modest space as a sanctuary and choose pieces that are chic and one of a kind.
Missoni Home's line is flirtacious and playful, instantly appealing to the hedonist in all of us. Italians love their Missoni and the signature color combinations and zig-zag motif are recognizable in a heartbeat to anyone with even a bare minimum knowledge of fashion. Adding a few key accessories can give a dull room an instant pop of color. The key with such vivid design pieces is to remember the mantra "less is more." Too many prints and colors combined can easily overpower a space.
When selecting furniture for decor, it's most practical to choose neutral shades and incorporate bright hues on the walls or with home accessories so you can mix things up every few years. These Missoni products are versatile enough to work in many different types of home- whether you are living in a highrise apartment in a busy city, a casual beach bungalow, or a grassy plot of suburban paradise. The Avalon rug, a circular velour rug, has a beautiful organic blossom print and is available in an array of colors ranging from icy blues to bright oranges. The Francesco throw, a striped wool fringed blanket that comes in a cozy, comforting palette of ivory, pink, and tan, serves as an ideal compliment for a brown sofa.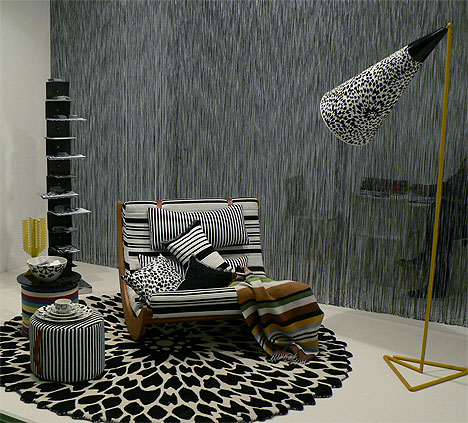 The easiest piece to integrate into your living space is one of the throw pillows. Missoni's black and white pillows come in a selection of cutting edge black and white graphic prints. Most of the bath towels are playful and whimsical enough to look fabulous in a child's bathroom and grow up with them. The beauty of Missoni is how transitional the products are since they really do appeal to people of all ages. Next time you are traveling through Florence, I recommend visiting the small Missoni outlet in the city center, where you can find the charming bedspreads and bathrobes for a fraction of the price.
Armani Casa and Missoni Home are available at the flagship boutiques in Milan and in Neiman Marcus stores throughout the United States.
By Meredith Paslawsky