Last Updated on November 2, 2018 by Katty
All Italians remember fondly the delicious, comforting dishes of childhood cooked by their mothers, grandmothers, or other relatives. Today restaurant food has become overly processed and bland, and it's hard to find those soothing dishes we grew up with unless we have learned to cook ourselves.
Since 2004, the Association for the Guardianship and Protection of the Traditional Culinary-Gastronomic Heritage of Italy has been trying to revive interest in the home cooking of traditional housewives through the Le Cesarine project. The project is the brainchild of a University of Bologna professor, Egeria Di Nallo and allows guests to experience dinners in the homes of Italian housewives who have been specially chosen to provide an authentic Italian experience.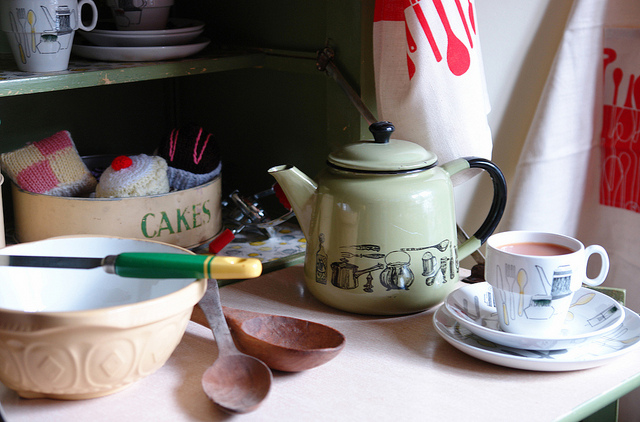 The traditional cooks are known as Cesarine, or "empresses of the kitchen," and include both males and females. They must undergo thorough examinations before being accepted into the program, and cooks from all walks of life are sought. They must have excellent cooking skills and know the traditional recipes of the region they represent. They must also have enough space for guests and be able to make the guests feel welcome in their homes.
Guests who want to experience an "event" must apply to become a partner of the project and undergo a questionnaire and recommendation process and also pay an enrollment fee.
Foreign visitors to Italy who want to experience the project can buy a temporary membership of up to a month. Once partners are accepted into the program, they can occasionally invite friends who are not partners to dine with them, buy food products, and receive publications from the project.
A dining event can be held in the home of the Cesarine or at another place such as a local farm, historic building such as a castle, or a museum. During the event, the guests are taken through a "journey," in which explanations about the origin of the recipes used and how the recipes have evolved from simple to complex in various social settings are given.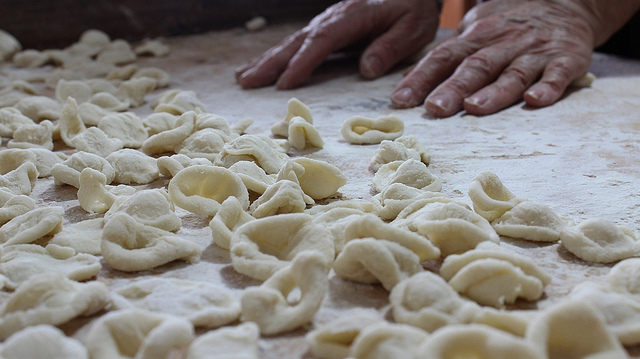 Different settings for the dinners are used to illustrate the evolution of recipes and menus, and the cultural aspects of dining are emphasized: they include music, dinnerware, décor. The project has set four different levels for a journey, and they include the categories of Popular, Family/Bourgeois, Refined, and Aristocratic. Pricing is based on the category of the meal.
Menus revolve around what the project has designated to be "typical products," such as locally grown fruit and vegetables, cheeses or olive oils produced in that region, or local wines. Cesarine have been selected to represent 20 different regions of Italy, and the meals they cook emphasize fresh products and traditional recipes from their regions.
Guests who experience the meals are treated to not just a delicious, authentic multi-course Italian meal, but also get to learn about the history of the food and how it was prepared, socialize with the other guests, and bask in the hospitality of the gracious host or hostess. Past events have included such menus as medallions of eggplant, pizza rustica, and orange and almond tart in Naples, to duck casserole, chicken in aspic, and sorbetto in Bologna. Events are given descriptive titles, such as "From the Renaissance Courts: The Tastes of the Hunt" and "Quoting Artusi, from a house amongst trees," and menus are frequently repeated. Both lunch and dinner are sometimes served on the same theme.
A calendar of events is listed on the Le Cesarine website and in Bologna, a special offer including 1 year's membership, accommodations in a B&B, 2 events, a cooking lesson and a shopping tour is listed. Cesarine are being added frequently to expand the project to provide visitors a taste of authentic Italian cooking.