Down in South West Italy, the provincial capital town of Salerno in the Campania region is home to Castello di Arechi. Located on the Bonadies Mountain, 300 meters above the Tyrrhenian Sea level, this castle was built in the seventh century on behalf of the Lombard Prince Arechi II who moved the capital of the Dukedom from Benevento to Salerno.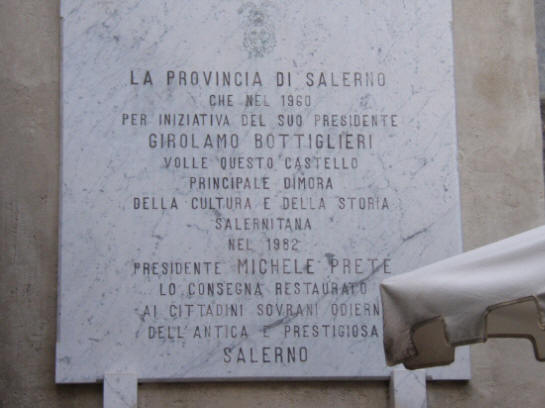 On a hot day, the uphill stroll can seem like a trek up Everest though believe me if you like history and scenery, this local landmark must not be missed. To this day, the castle still dominates and guards over the city.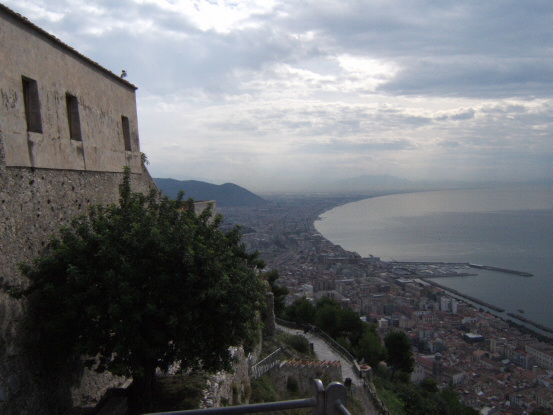 This castle was built by modifying and raising the old walls over pre-existent fortifications, dating back to the Roman and Byzantine periods. A more recent restoration was completed in 2006 with the addition of lift access. Indeed, Arechi II considered the strategic position of the city that, dominating over the Tyrrhenian, presented significant access to the sea for the Princedom, from a commercial and defensive perspective. This fortress was never conquered in battle but Gisulfo II, the last Lombard Prince of Salerno, surrendered to the Norman conquerors in 1077 after a very long siege.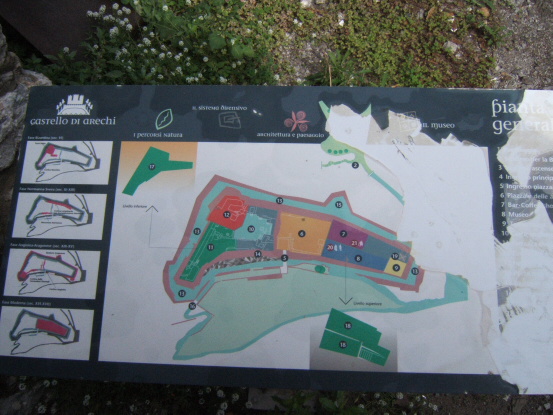 Subsequently, the building was enlarged and modified during the Norman, Angevin, and Aragonese eras. Nowadays, this castle offers a magnificent view over the city…
Inside it hosts an exhibition of the castle materials (mostly medieval ceramics and coins), a showroom, and a conference room. The castle is a 45-minute uphill walk from the Cathedral of San Matteo in Salerno.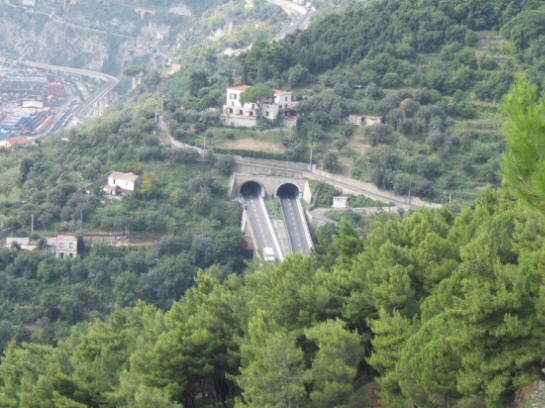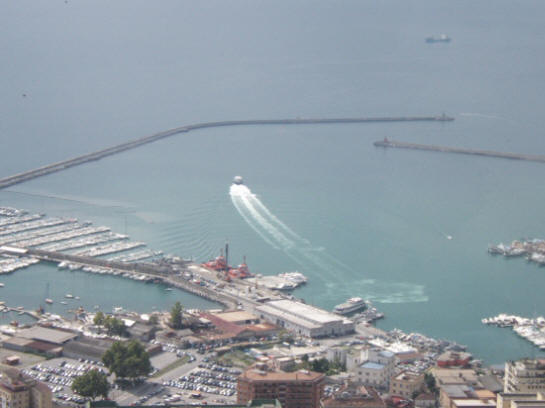 You can find the Castello di Arechi on:
Via Benedetto Croce 1
I-84121 Salerno, Italy
0039 089 2753602
Entry at the time of press is free and opening hours are 9 am until 1 hour before sunset though do call and check as times may vary throughout the year.
By Helen Bilotti