Garden Works of Art
As you are probably aware, the garden is becoming an ever-increasing interest among the young and old alike. Many of us are now investing nearly as much time and money in our gardens as we are in our houses, making it a booming industry.
Landscaping, water features and lighting go a long way to add more interest and enhance the garden, but what about all those finishing touches that you would certainly add to your house. There are so many ideas to choose from such as, sculptures, statues, stonewalls, birdbaths, sundials, benches and even pots and hanging baskets. Any one of these ideas or a combination of them can add that extra personal touch.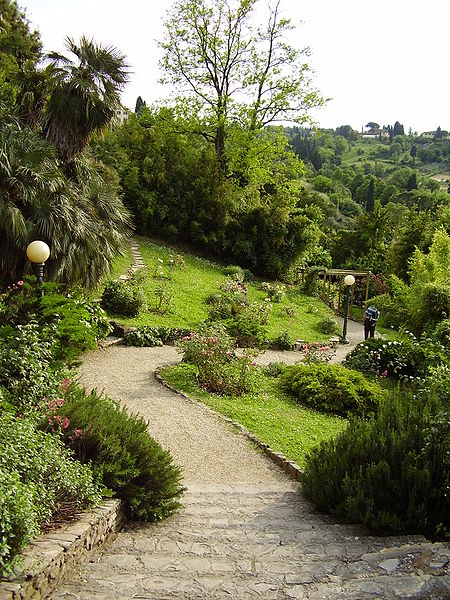 The best advise for deciding how to decorate your own space, is to look at your garden as you would your house; ensure that what you choose will fit in with the style and design of the rest of the garden. Think carefully about architectural style and time period, or theme. Use the whole experience as a way to express yourself. At one time garden gnomes, fairies and toadstools used to feature quite heavily in gardens. These are definitely not 'in' at the moment, in fact, you are more likely to see a statue of a Buddha nowadays!
Although many stone statues and sculptures can be very expensive, you needn't feel that everything has to cost a lot of money. You can buy inexpensive small garden ornaments or even make your own garden features and ornaments by using recycled products – which are quite a trend at the moment! Don't throw away those broken pieces of stone, pebbles and shells collected from the beach, old broken wheelbarrows and bicycles, cracked or drab-looking pots, or even an old garden brush. These can all be turned into attractive garden features.
Why not use the art of Topiary, which has been popular since the days of ancient Rome and is the art of clipping trees and bushes into geometric or whimsical shapes. These can look really effective and are an excellent way of adding evergreen structures to your garden. All plants and bushes can be cut and shaped, but, be warned, as many can also be killed in this way. It is probably best to seek some expert advise before getting those clippers out to any of your prized greenery.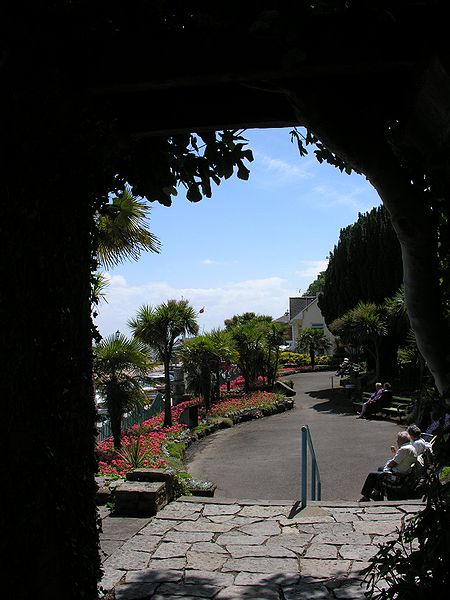 Think about the use of color. The more color you use in your garden, the better. Don't just stick to browns and greens; think about bold and bright colours too. You could paint a wall or a fence – and if you are artistic, or a friend is – paint a picture on it or hang some garden pictures up. Paint up some old pots, or an old wheelbarrow and plant flowers in them. Hang up some baskets. There are so many ideas to choose from.
Flowerbeds can be enhanced by the addition of painted pebbles and shells. Small paths can be constructed from pieces of broken stone or ceramics, which can enhance borders and highlight certain areas – it is surprising how many old garden and household items can be turned into artistic designs for outdoor use.
Try to look at the colours and textures of leaves and flowers and at what time of year they are at their best. Try to integrate a combination of coloured leaves and flowers in each area of the garden, so that you always have a good splash of color to add interest and enhance your garden features.
Use fragrances. They too can liven up your garden, by livening up your senses and attracting butterflies, bees and birds. Once you have attracted wildlife, you can try the addition of nesting boxes, bird feeders and birdbaths to help them feel at home in your garden. Once birds begin to use a nest box they often return year after year.
The best thing about garden art is expression and by experimenting you can find out what looks best and what doesn't. Whatever you choose, you can be sure that your garden will be individual and reflect your own personality. One important thing to remember is that a garden, like a house, is never finished and it will require constant updating and maintenance of some kind if it is to remain the perfect work of art!
Jane Grimshaw