What is a simple, almost every day task in Italy can be a major production in other countries. But once successfully made, fresh pasta dough can become a habit. The recipe can be cut in half. "It's important to try to make the dough on a humid day so it does not dry out," Francesco says. He uses a blend of all-purpose and semolina flours because he finds the addition of the semolina makes the dough a little easier to handle.
Makes about 625 gr of dough, enough for 6 sheets for ravioli.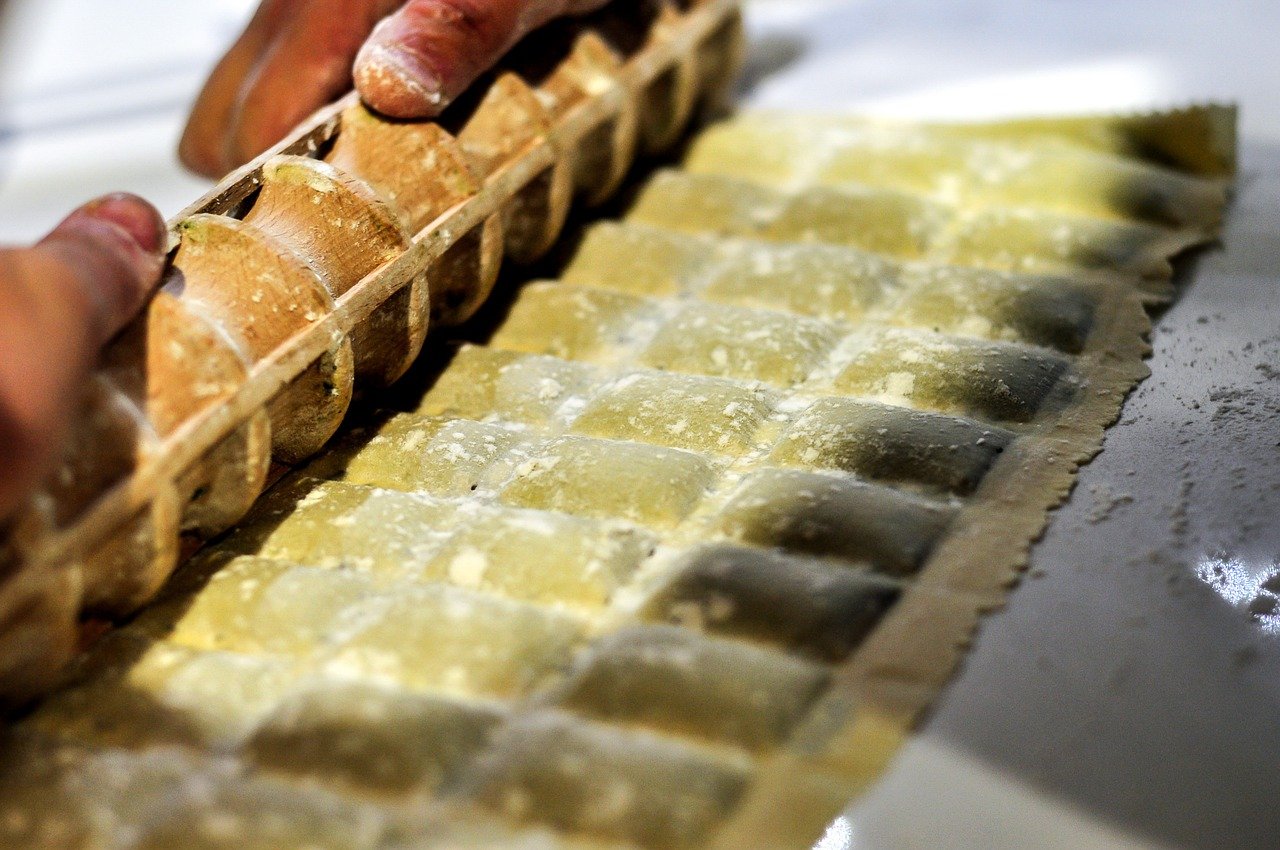 Fresh Pasta For Ravioli recipe
Ingredients
1/2

cup

(90 g) semolina

2 1/4

cup

(280 g) all-purpose (plain) flour

4

large eggs
Instructions
Mix the semolina and all-purpose flour together and place in a mound on a work surface. Make a well in the center.

Beat the eggs together and carefully pour them into the center of the well.

Using a fork, gradually work the flour mixture from the inside of the well into the egg mixture, taking care not to break the walls of the well and allow the egg to run out. Continue mixing eggs and flours together until the egg has become fairly thick. Then, using your hands, incorporate all the egg and flour together, kneading them until they are smooth.

Roll the dough out by hand or run it through the progressively finer settings on a pasta machine to make thin sheets.

When the sheets of dough have been made, keep them moist by covering them with a barely damp towel.

Cut into noodles or fill for ravioli.

Cook and serve or refrigerate or freeze until ready to serve.

Noodles can also be allowed to dry.