Italy is not only good food and fashion. The natural beauty of the country is known and undisputed, its landscapes varied and breathtaking, on the Alps, just as by the Mediterranean.
Have you ever thought of exploring some of the quaintest or wildest corners of the country by foot, enjoying the possibility to take in the loveliness and every single instant of beauty this country has to offer? It is a new idea we had here, at lifeinitaly: give you the opportunity to discover a different way to get to know Italy, through a series of dedicated articles all centered on Italian trekking and walking itineraries. The Alps, the Apennines, the Piedmontese and Tuscan hills, but also the Italian riviera, the central Italian lakes and the golden-blue Amalfitan coast, are only few of the places you can get to know and love with so much more enthusiasm and creativity by walking through and on them.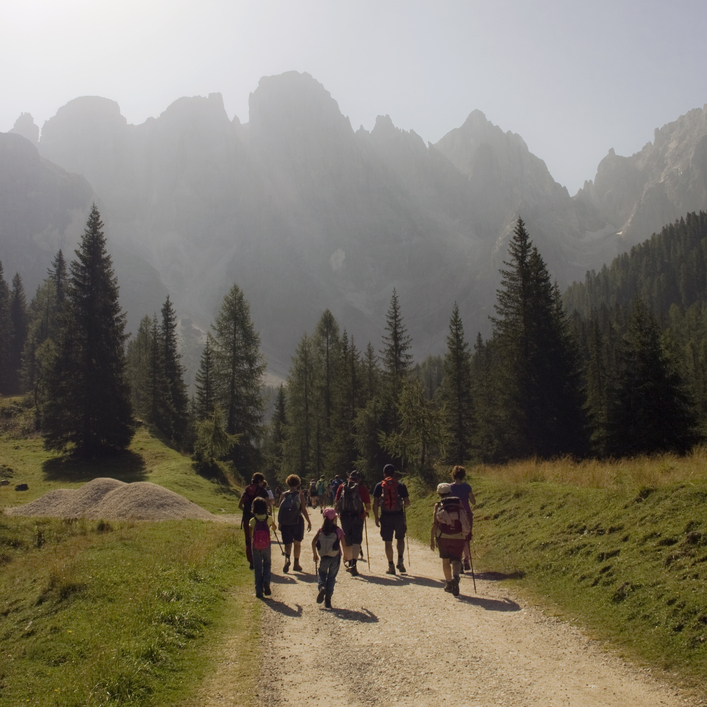 Walking gives you the chance to experience a place with all five senses: it is not only sight that counts. A place charms you with the scent of its soil and grass and it gets your heart through how the sun filters through its tree branches. It is the sound of the sea, the symphony of silences of the mountains, the smell of iodine of the Tyrrhenian sea, that of pine needle of the Alps. The feeling of snow under your feet, the warmth of summer rain on the hills of Tuscany. This also is Italy and you will find, in these articles, some hints and ideas about how to discover it all.
Italy is the Alps, with their majesty and silent, icy beauty: in this section, you will find a series of trekking itineraries involving overnight stays in famous rifugi, where you will be able to discover the amazing sense of camaraderie that the mountains still manage to create among their visitors. Italy is history and culture, and there are areas of the country rich in archaeological sites, which can be explored by foot, like the necropolis of Pantalica, for instance, and many others: hiking can also help you, then, to get to know Italy in its history and tradition. In fact, if it is tradition you are after, you may well enjoy other popular walks, such as passeggiate eno-gastronomiche which are common all over the territory: take a walk through the hills of the Langhe while enjoying UNESCO protected sceneries, world known wine and delicious food. Can you think of a better way to spend a day of your Italian holidays?
To enjoy Italy this way, however, you do not need to be extra fit: our itineraries will not only include proper trekking routes, but also mellower walks, perfect if you are with kids, for instance: there are plenty of opportunities to explore Italy and its beautiful landscapes without making too much physical activity, even though… walking is the best form of exercise, so maybe we should all consider taking it as a daily activity, even during our vacation!