A Vast Array of Things To Do in Friuli Part II
Make Sure to See Part I of this article on Sights in Friuli. Ready to discover the best sights in Friuli Venezia Giulia?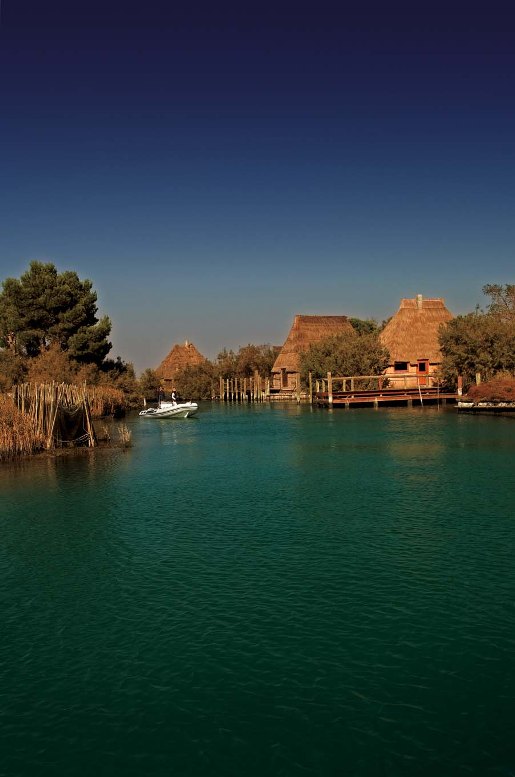 A hilltop town famed for its cured ham, San Daniele charms with its Renaissance palaces and its churches. The coastal area includes charming fishermen's villages, like Muggia, and Marano Lagunare, at the head of its own lagoon. In the mountains, the villages reveal a more austere architecture made of wood and stone, built at the top of cliffs and set deep in valleys or beside torrents. In each of these historical and architectural jewels, you will breathe the charm of a history that is both distant in time and extraordinarily near.
For those who love to do activities – sights in Friuli Venezia Giulia
Trekking, mountain bike, rafting, kayaking, fishing, golf. The setting for numerous open-air sports is a generous and unspoiled nature. And a varied one: in just a short time, one can travel from mountains to sea, via hills and plains.
A paradise for walkers and trekking enthusiasts; a delight for touring cyclists and a gym for mountain bikers; pure fun for rafting, sheer thrills for kayaking down the fast-flowing mountain torrents and through the rapids; rich crystal-clear waters in rivers and lakes for anglers; lush and unspoilt natural surroundings, a series of superb greens and fairways for golfers. Friuli Venezia Giulia offers constant surprises to seekers of natural beauty because it harbours a remarkable secret: since it covers a relatively small area, it takes very little time to move from the mountains to the sea, travelling through rolling hills and lush plains that give way to a rocky coastline or beaches of the finest sand.
Unmissable sights in Friuli Venezia Giulia
Trails and eagles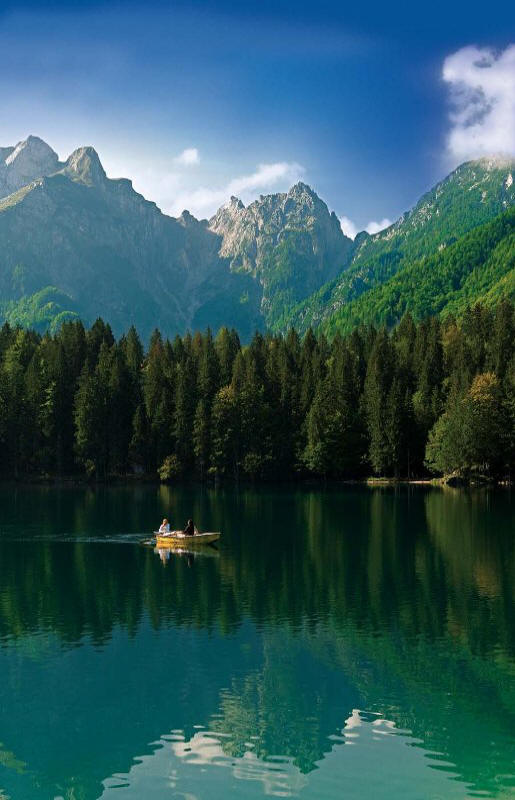 Treks and climbs in the footsteps of Julius Kugy, alpinist and poet of the Julian Alps: the Tarvisiano area offers opportunities for sport and outdoor activities of all types, from trips to the mountain huts to trekking and mountain bike trails. Carnia provides an excellent location for excursions at high altitudes, where ramblers can expect plenty of exciting experiences, such as the emotion of observing golden eagles in flight. In the Friuli Dolomites Park, all types of outdoor activities and sports are possible throughout the year, and all in close contact with untamed and unspoiled natural surroundings.
Sea and winds: an intense harmony
On to the water with windsurfs, kitesurfs, water-skis, and sailing boats. Including beginners, thanks to the expert instruction on offer. And in a region that boasts one of the highest total numbers of moorings in the Mediterranean. A powerful and famous wind – the Bora – can almost be considered a part of the landscape. Modern and efficient marinas offering one of the highest numbers of moorings in the Mediterranean. All sailors, whether skilled skippers or beginners, will feel perfectly at ease in Friuli Venezia Giulia. Here, rather than simply admiring the sea, you can criss-cross it on a windsurf, kitesurf, on water skis, or in a sailing boat. And there's always a skilled instructor on hand in the various activity centers located directly on the beaches.
The Grotta Gigante
Caves, tunnels, and potholes: a fascinating and mysterious environment, in some ways unique, extends far below the ground in Friuli Venezia Giulia.
The breathtaking Grotta Gigante, just outside Trieste, is the world's largest tourist cave: some 107 meters high, it boasts spectacular stalactites and stalagmites, natural sculptures of exquisite beauty. And more underground adventures await in the Grotte di Villanova caves, fully equipped for guided tours and offering the exciting spectacle of a roaring underground torrent.
Genuine flavors and fragrances
The freshness of Mediterranean cuisine, the rustic excellence of Alpine cooking, the strong flavors of Slav and Austro-Hungarian dishes: in a cultural crossroads, history speaks at the table too.
A source of pride and hallmark of Friuli Venezia Giulia is the local love of food and respect for culinary tradition. Each tourist itinerary, each visit to an artistic or natural site has its happy ending around a table laden with a delicious range of unique and enticing flavours.
And it's hardly surprising because the area is a crossroads where the zest of Mediterranean cuisine encounters the wholesome goodness of Alpine fare and the spicy strength of Slav and Austro-Hungarian dishes. And all sharing a single objective: to delight the palate with intense and unusual flavours. Shellfish, crustaceans, and fresh fish impart a dash of colour and flavour to typical coastal dishes.
But Friuli Venezia Giulia is also frico (a delectable crisp cheese pancake), Montasio cheese, San Daniele ham, asparagus, gubana (a traditional nut-based cake), olive oil from the Trieste Riviera, and a host of other delicacies associated with specific towns or districts. Whether you choose one of the top restaurants cited in Italian and international good food guides, a farm in the hills that offer food, a local inn (still plentiful in Friuli Venezia Giulia!) or a typical osmizza in the Carso near Trieste, eating in this part of Italy is always a pleasurable experience.
Unmissable sights in Friuli Venezia Giulia – Part 2
Dishes from the sea and the mountains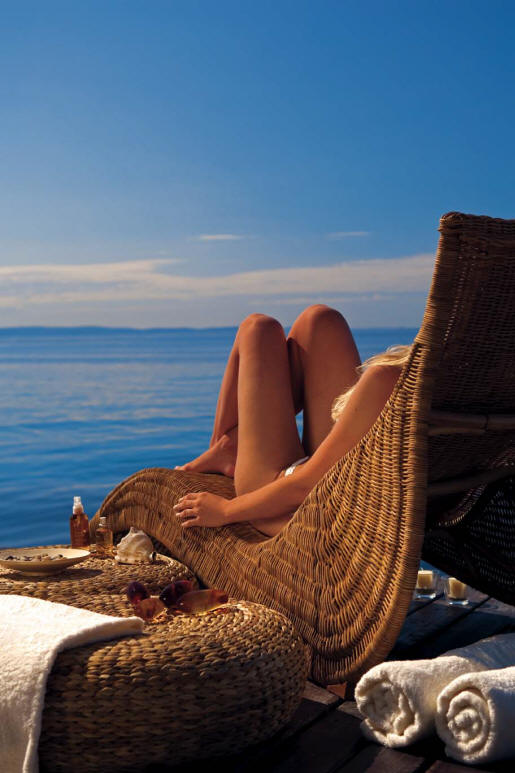 From the mountains of the Carnia and Tarvisiano district to the Trieste coastline and the lagoons of Grado and Marano, Friuli Venezia Giulia can be discovered by following the trail of the delicious local culinary specialties: mountain dishes such as cjalzons (a kind of stuffed pasta typical of Carnia) and the soups, cured ham and smoked speck of Sauris; fish recipes such as the boreto (a tasty fish soup) from Grado and scampi alla busara, without forgetting traditional recipes such as muset e brovada and the classic goulash alla goriziana.
Wines and vineyards: the pleasure of the senses
The art of Bacchus is an ancient, widespread one, that runs deep in men and the landscape. Our region offers 1,400 vineyards, with cellars in which to taste robust reds and whites that are totally unique.
And if the aim of your trip were not towns, landscapes, or art treasures but the embodied perfume of all these held within a glass? You'll soon realize that the tastes to discover in Friuli Venezia Giulia are almost infinite. Each bend in the road, each hillside, will reveal a vineyard, a farmhouse, and a winery. Wine in Friuli Venezia Giulia is culture, history, and color, with a range of hues offering endless scope for making new discoveries. The wineries typically offer hospitality, so that a chance tasting session will often lead from a warm welcome to an enduring friendship.
Allow your senses to lead the way… the aftertaste will be absolutely unforgettable. This is a land of great whites and full-bodied reds, with more than 1,400 vineyards in the nine DOC and DOCG zones. The wines of Friuli Venezia Giulia will certainly reward your trip: Tocai Friulano, Ribolla Gialla, Pinot Grigio, Sauvignon on one side, and Refosco, Cabernet, Merlot, and Pinot Noir (to mention just a few) on the other and, for the grand finale, the sweet Ramandolo, and Picolit, refined wines for meditation.
Wine and food itineraries
A trip to explore local wines and the world of wine production takes the visitor to farms and wineries in the hills and on the plains to the very shores of the Adriatic. Rows of vines to reward the eyes, cellars to reward the palate, and farm accommodation for peaceful relaxation.
A thousand attractions and events to discover Great international events dedicated to music, film, Central European culture, contemporary art, and sport. Festivals of food and wine to delight the palate. A Friuli Venezia Giulia that is buzzing throughout the year, and which brings to life historic hamlets, houses, and castles.
The ideal destination for a short trip or a weekend outing, Friuli Venezia Giulia offers a series of absolutely unmissable experiences and sights throughout the year: an exhibition where visitors can interact with contemporary art in the magnificent Villa Manin di Passariano. Historic re-enactments plunging ancient castles or villages back into the past. A literary festival, such as the book fair at Pordenone, where you can meet famous writers; or yet again, international events such as the Rototom SunSplash music festival, presenting a program of top international reggae bands each year. Folkest, Europe's leading folk music festival; Mittelfest in Cividale, a great feast of theatre, music, and dance acts from the countries of Central Europe; plus the Far East Film Festival of Udine, a prestigious showcase of Oriental movies.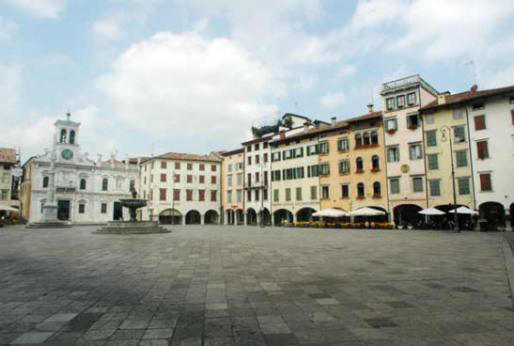 The events that make Friuli Venezia Giulia the perfect destination are endless and extremely varied: from the Barcolana, the sailing regatta with the largest number of participating yachts in the world, to the Pordenone Silent Film Festival. The leading international festival dedicated to the early years of movie-making, not to mention wine and food events such as Friuli Doc in Udine, Aria di Festa in San Daniele, and Ein Prosit in Tarvisio.
Unmissable sights in Friuli Venezia Giulia
Golf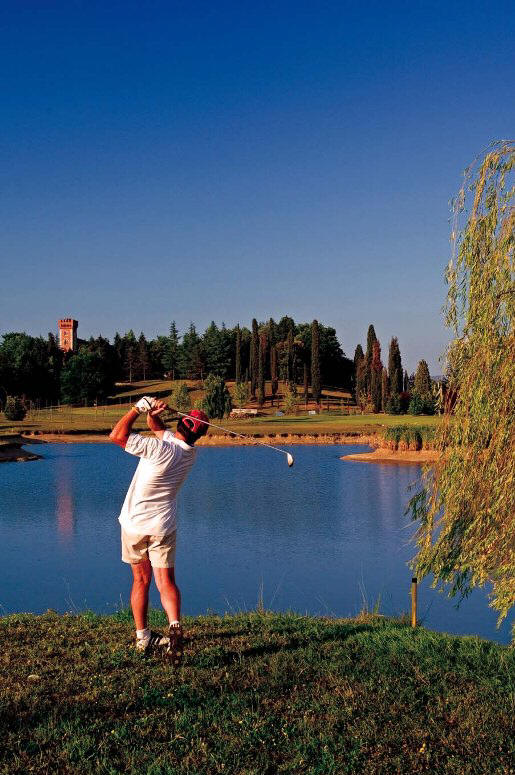 Seven 18-hole courses in a landscape of rare natural beauty, ideal for all levels of experience: Friuli Venezia Giulia offers year-round golf. From the mountains of the Tarvisiano district to the coast, and via the foothills of the mountains, the local golf courses offer a series of attractions in terms of technical features and natural settings.
Make Sure to See Part I of this article on Sights in Friuli
Agenzia Turismo Friuli Venezia Giulia