Established on March 1st, 1961, the Tricolour Arrows celebrate 60 years of beauty, records, and worldwide fame.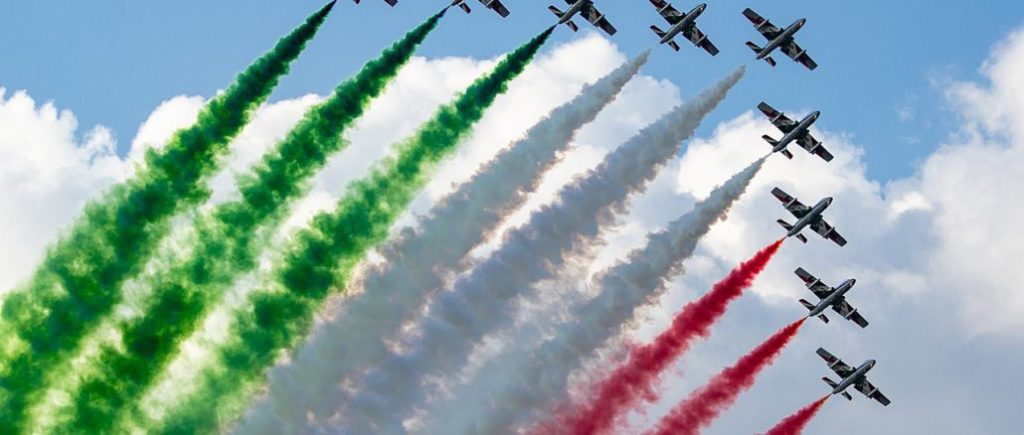 History of the Frecce Tricolori
In Italian, their official name is:
313° Gruppo Addestramento Acrobatico, Pattuglia Acrobatica Nazionale (PAN)
Or, 313th Acrobatic Training Group, National Aerobatic Team (PAN). In short, Frecce Tricolori. The tricolor of Italy's flag: green, white, and red. The arrows are part of the army's Italian Air Force. Indeed, they are its aerobatic team.
National Aerobatic Patrol is based in Rivolto, a tiny town in the region Friuli Venezia Giulia. At first, they flew with the North American F-86 Sabers. Later, the team chose the Aermacchi, an Italian aviation company.
The Ramstein accident
During the 60 years of the Frecce Tricolori, there was only one stain in the team. But a hurtful one. In 1988, the Aerobatic Patrol flew over Kaiserslautern in West Germany.
Three aircrafts collided and they crashed on the ground. As a result, three pilots and 67 spectators died. Furthermore, the number of wounded was high. And so was the shock off the air.
The subsequent investigation didn't find any blame or guilt on the Frecce's part. From footage, it looked like one of the planes was flying too fast and too low, unable to avoid a collision. There were rumors of sabotage, but nothing has ever been confirmed. Known as the Ramstein accident, this is the one and only stain on the success of the team.
Frecce Tricolori: a national symbol
There is no doubt that te aerobatic team is a symbol of Italian pride and beauty. The Frecce open festivals, sports events, and the summer season. If there is an important celebration, there is a tricolor show.
Records and awards
In 2005, the team won for the best exhibition at the Royal International Air Tattoo show. Five years later, the Arrows won the Winning Italy Award which awards Italian excellency abroad.
Also, they set a cute and great record. It created the longest national flag on the sky, with a stunning length of 3.10 miles.
Whenever Italians look up and see the Frecce Tricolori, they see their flag. And the tearful pride that comes with it.
Watch: the team
Because it's impossible to get tired of this craftsmanship.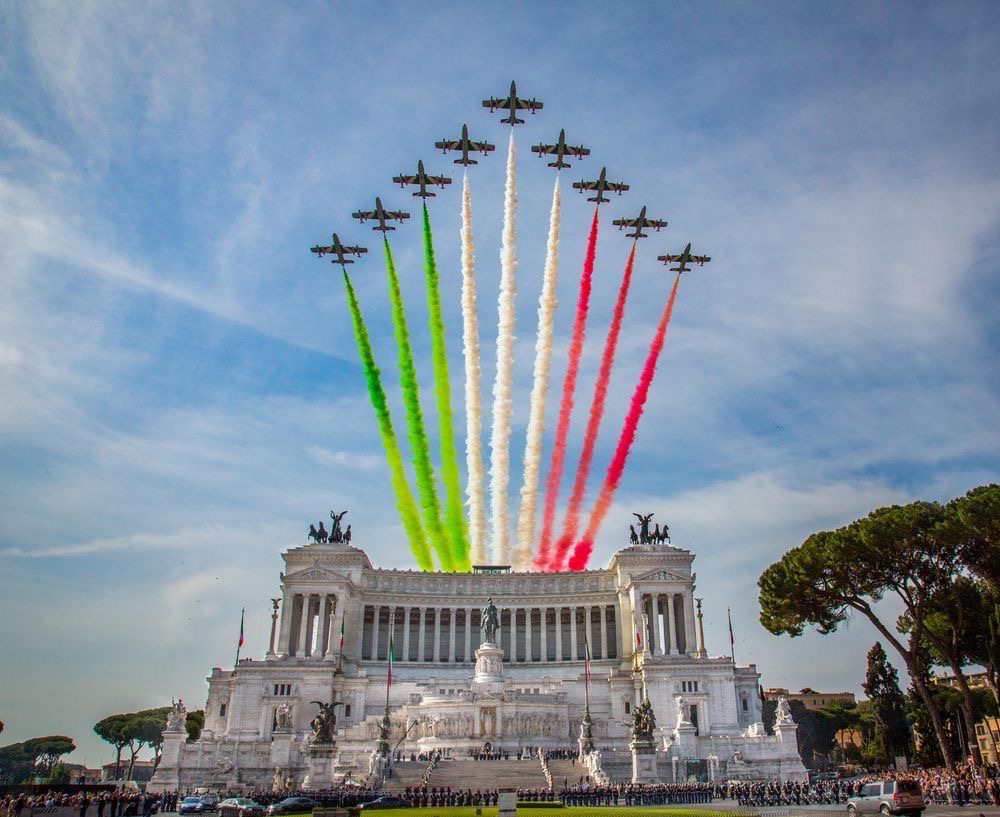 Celebrating the 50th birthday