Ah! The Italian family! This quintessential symbol of Italianità, the very root of our own society, a harbor of peace for most, has changed a lot in recent years.
Once upon a time, families were formed by parents, their children and their grandparents. It was customary to live all under the same roof and it wasn't unusual to have other relatives, like uncles and cousins, living in the same house or very close by. Families were the most basic structure of society and they really worked like a micro-social system: everything could be found and solved within it.
Things today are different. Perhaps, nuclear families (the ones described above) are no longer as common as they used to be, but extended families became a new norm. The rise of separations and divorces in the country meant that many children now have step-siblings and step-parents and the right for rainbow families to become parents created new units with two moms or two dads.
But in spite of the changes in the family structure, parents remain parents, and that's why days to celebrate them are still so popular all over the world.
The Festa del papà in Italy
A famous Italian song, Viva la mamma, (hooray for moms) is dedicated to the mamma, a popular figure literature, art and Italian lore. Well, mothers do play a key role in everyone's life and we Italians are known for being particularly attached to them: in the end, they don't call us mammoni (mama's boys) for nothing.
But we love our dads, too, of course. And while you should tell your father (and your mom!) you love them every day, there is no better occasion than Father's Day to do it.
This day is celebrated all over the world but its dates change according to the country, even if the aim of commemorating the importance of fathers is common to every place. Unlike the USA, which celebrates Father's Day in June, Italians do it on March, 19th. Auguri papà, we say.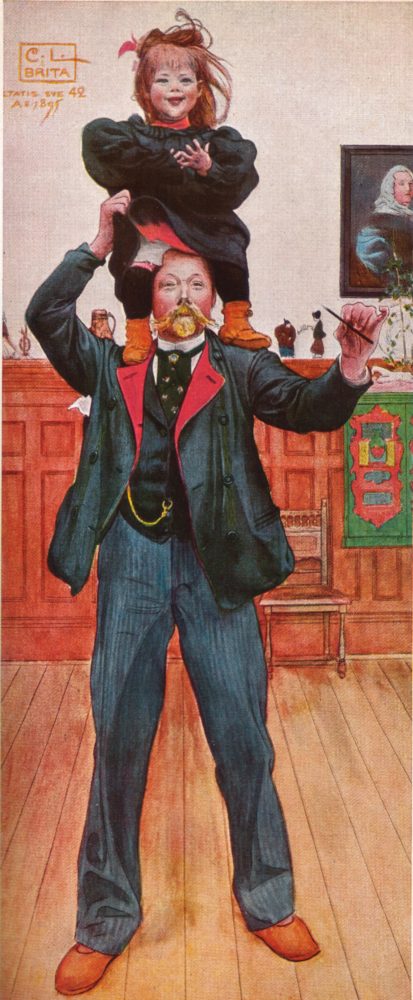 How Italians celebrate Father's Day
Italy's heritage is deeply rooted in Catholicism. So, a lot of feasts and festivals recall a religious event and this is also the case for the celebration of Italian dads Father's Day is celebrated on the 19th of March which is Saint Joseph's day, the day dedicated to the earthly father of Jesus Christ.
In Catholic tradition, Saint Joseph embodies a the ideal father, pious, strong and able to fulfill his assigned role within the family. He is also the protector of woodworkers, paupers and orphans.
Saint Joseph is, so to speak, the ultimate dad, and so his day became representative for all the fathers in Italy. On this day, children like to make and write special Festa del Papà's cards, often filled with poems and rhymes. Schools usually foster these activities, making of their preparation an important part of the day.
If the day falls on a weekend, it is customary to for lunch with the family or maybe for a day out in the countryside, if mid-march weather allows it.
As it is also Saint Joseph day, people take it as an occasion to celebrate the Saint's name, too. This happens mostly in the South, where the tradition to feed the poor in honor of Saint Joseph remains alive in more than a village.
Traditional food cooked on the Father's day
A substantial and tasty lunch is what we will always see on Italian tables when it comes to celebrating some special occasions. The father's day certainly is one of those days and there are some famous recipes cooked for this festivity. The most popular products belonging to the Italian food tradition celebrating this special occasion turns around cakes and biscuits rather than salty food.
The bigné di San Giuseppe is the most famous culinary symbol of this day. It is a sweet pastry filled with cream, custard or jam, and it's similar to a cream puff. It is eaten in almost every region.
In the South, you'll find the zeppole di San Giuseppe, which are similar to the bigné, but larger, filled with custard and topped with black cherries.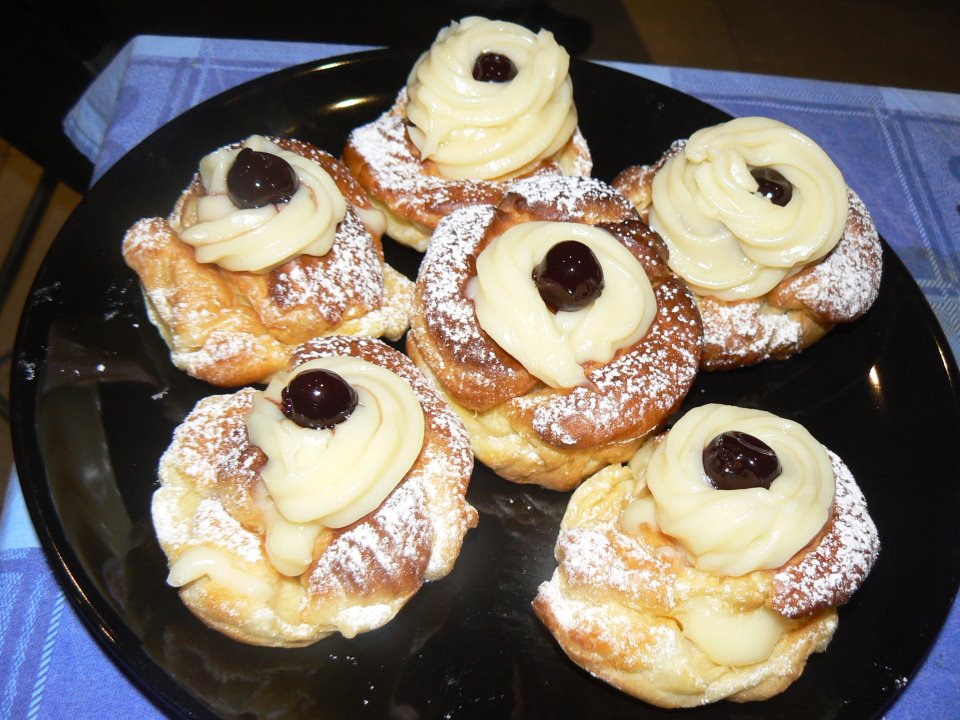 Popular are also the sfinci di San Giuseppe, deep fried pastries filled with ricotta cheese.