Celebrating the Via Francigena: from Canterbury to Santa Maria di Leuca
The Via Francigena was born as a pilgrimage route. Imagine worshippers with heavy backpacks. Or wonderers, pulling their donkeys. The Via connected countries, people, and trades. It was a safe and cozy route. Here, people could find hospitality, especially in the monasteries.
Recently, the Via Francigena has gained the spotlight. The new generations of tourists is looking to connect with nature. These travelers want to be mindful as well as meditate. What's better than an old pilgrimage route? Let's see one of the best hikes in Italy!
Road to Rome 2021
It's the anniversary of the European Association for the Via Francigena Ways, the AEVF. It was born in 2021 with the goal of preserving the route. And of raising awareness.
It now involves 189 local authorities and 64 non-profit organizations in all the countries crossed by the Via. Indeed, the countries are England, France, Switzerland, and Italy.
To celebrate its success, AEVF has decided to organize "Road to Rome." Here are all the details.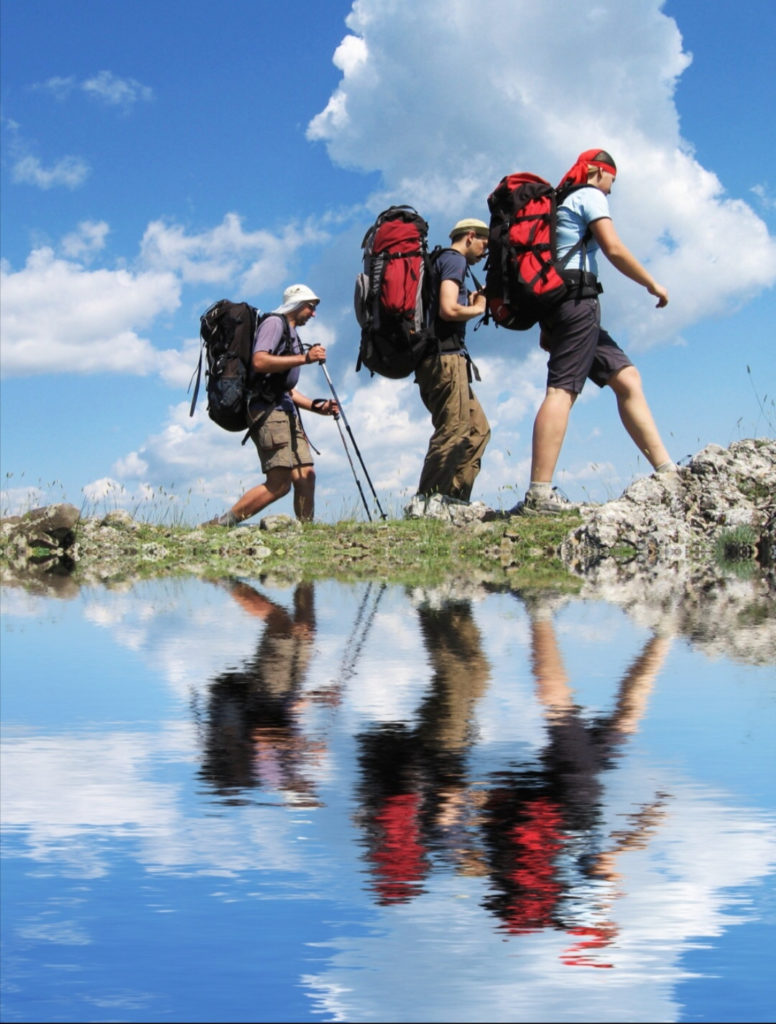 What: this is a relay race.
When: it starts June, 15th 2021 and it ends October, 18th 2021
Where: departure from Canterbury and arrival at Santa Maria di Leuca
How: participants can join both on foot or by bike
The bonus: crossing Rome on September, 10th
The practical details: the route is 3.200 km long, or 1990 miles. It includes 148 stops. It crosses 630 municipalities and 16 regions.
Wayfarers used to take this extension of the Via Francigena to reach the Holy Land. "Road to Rome" truly works like an Olympic relay. The first volunteers to leave in June will leave the bordone (almost like a baton) for the next people. Every 20-30 km (12-20 miles), the participants change.
Instead of passing the torch, they pass the bordone.
Heritage worth protecting
Anyone can participate. Volunteers can look at the calendar and decide what stop they'd like to undertake. Why is it important? The Via Francigena is, in itself, a cultural heritage. It's an ancient route, filled with footsteps and sweat.
But the route also passes by historical and natural heritage worth protecting. The goals of the "Road to Rome" initiative are the same goals of the AEVF association. This event can raise awareness, bring the Via to people who didn't know it existed. Furthermore, the hikers and cyclists bring economic support to local communities. They stay in bed and breakfasts and they eat at the village's osteria.
The association encourages the communities to organize their own events. It's a way for them to promote their touristic offer, with an eye to the volunteers' comfort.
Indeed, "Road to Rome" is an opportunity. Both for the Via Francigena and for the locals. It's also a chance for people to take a walk or get on the saddle. There is no better way to discover a new place.