As an asparagus risotto suggests spring, so this mushroom risotto evokes autumn, when fragrant wild mushrooms, the damp earth still clinging to them, are brought by the basketful to market.
Today, with the profusion of wild and cultivated exotic mushrooms in American markets (at increasingly reasonable prices) and elsewhere, this once elusively difficult Italian dish need not be reserved for dining out or a special occasion.
If you cannot find fresh exotic mushrooms in your market, plan ahead. Buy plain white mushrooms, place them in a basket, uncovered, on the kitchen counter, and allow them to dry out and darken a bit for three to four days. Their flavor and color will intensify.
Francesco advises cooking the mushrooms separately, then adding them to the risotto. "Cooking raw mushrooms in the risotto may give the dish a muddy flavor."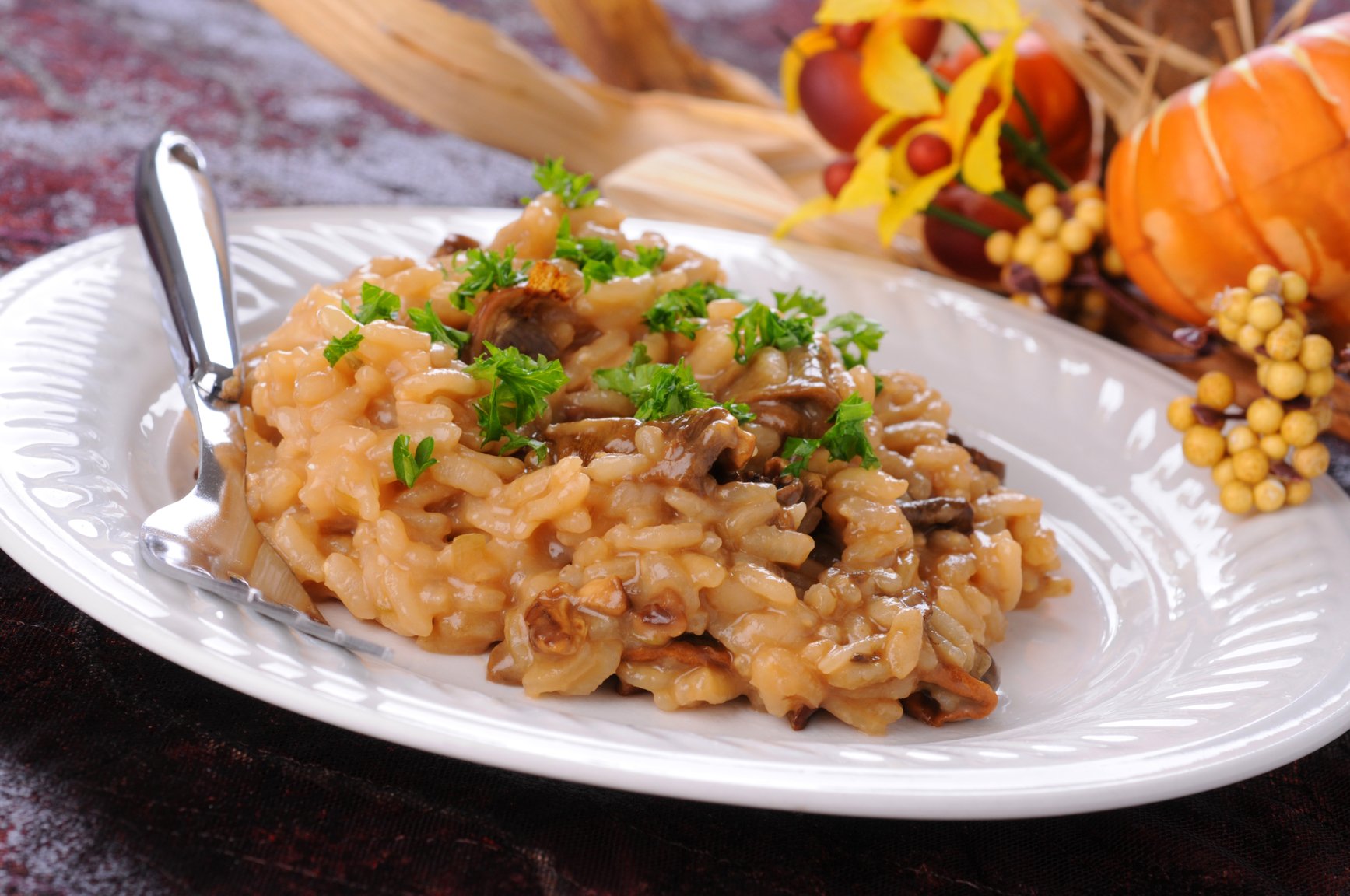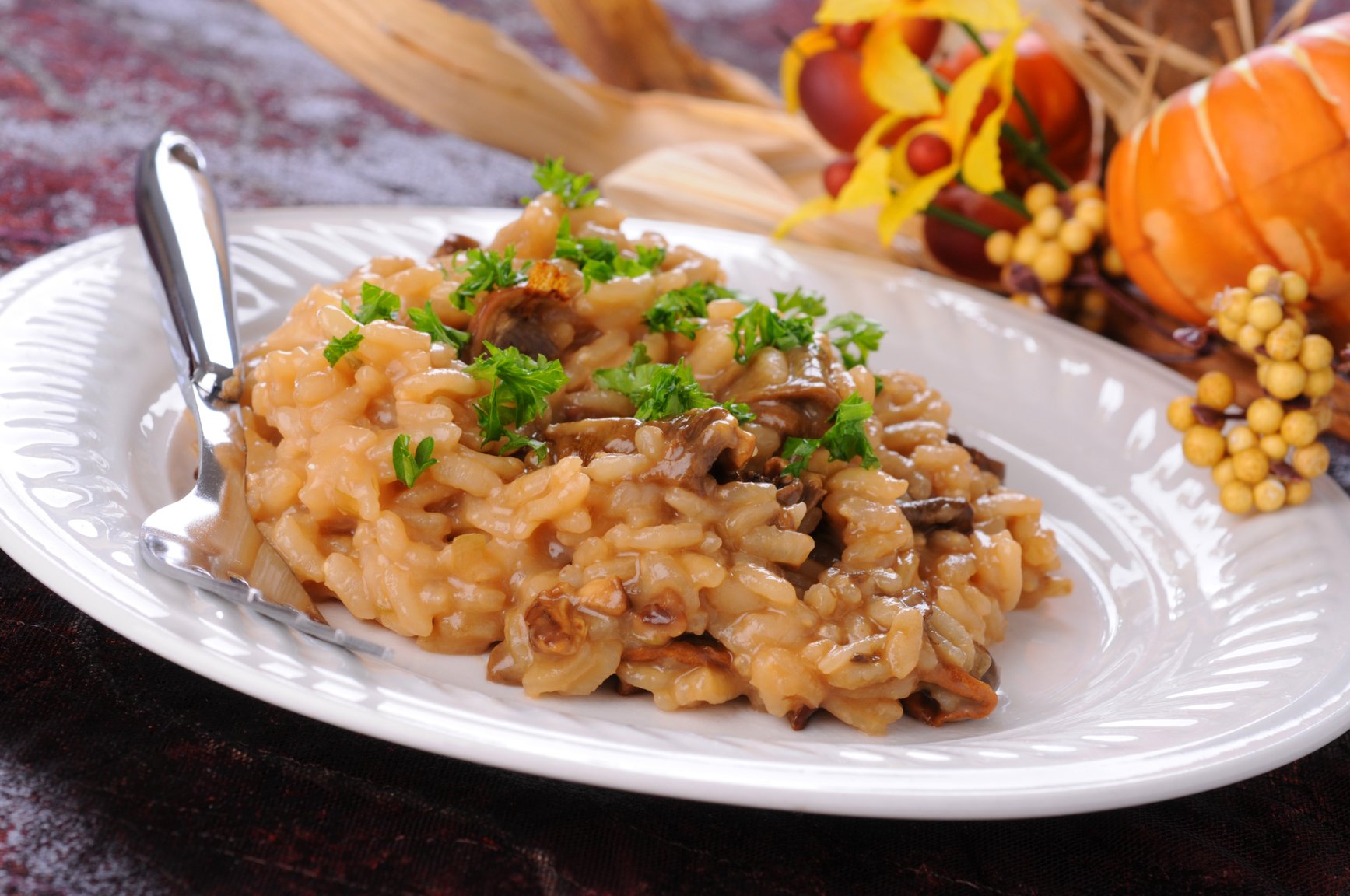 Wild Mushrooms Risotto
Ingredients
10

(315 gr) medium-large shiitake mushrooms

1

cup

(60 ml) Extra Virgin Olive Oil

3

large garlic cloves, sliced

1

tbsp

fresh thyme leaves

4

tbsp

(60 gr) unsalted butter

1

cup

(60 gr) chopped onion

1

cup

(250 gr) Vialone Nano or Arborio rice

5

cups

(1.25 L) vegetable stock

1/3

cup

(80 ml) dry white wine

Salt to taste

Freshly ground pepper to taste

Freshly grated parmesan cheese
Instructions
Remove and discard the stems from the mushrooms.

Heat the oil in a large, heavy skillet, add the mushrooms and garlic and sauté over high heat about 5 minutes, to sear the mushrooms.

Cook, stirring, about 5 minutes until the rice is well coated with the butter and begins to whiten.

Have the stock barely simmering in another saucepan.

Add the wine to the rice, stir, then add 2 ladles of the hot stock.

Continue adding stock, a couple of ladles at a time, stirring and adding more as the stock is absorbed by the rice.

Regulate the heat so the rice and stock cook at a steady simmer.

After about 15 minutes, the rice should have swelled and become somewhat tender but still a bit hard in the middle.

Continue adding stock for another few minutes, as needed until the rice is plump, offers only the slightest resistance to the bite, and there is just enough thickened, creamy, sauce-like broth to moisten the rice.

Stir in the remaining tablespoon of butter, season with salt and pepper, and serve with Parmesan cheese on the side.