Accommodations to ensure Relaxation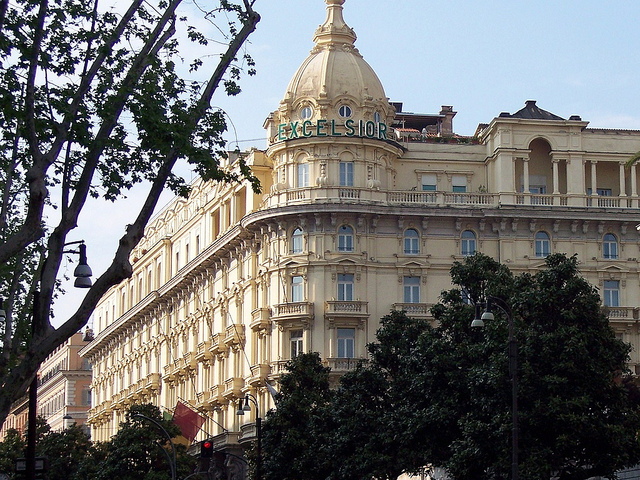 If you're looking to enjoy a relaxing holiday, think about renting a self catering villa or a vacation home. It's a great way to get away from it all, relax, boost your morale and recharge your energy.
Take precautions and know exactly what type of property you are renting. If you plan on renting a villa, check to see that it hasn't been converted into apartments. Some owners of rental properties live in one section while renting out another. If you're hoping to have a property exclusively to yourself, check to see that is exactly what you are renting.
Do you wish to stay in a holiday home, villa, apartment or hotel? It's imperative that you ask lots of questions to ensure you are renting exactly the type of accommodation that will give you a great holiday experience.
Not all holiday rental accommodations have swimming pools. If a pool is part of a positive holiday experience for you, be sure there is one located on the property before you sign any type of rental agreement. Most properties that have pools ensure they are cleaned regularly throughout your stay. Pools usually open at the beginning of June and close near the end of September. So, if you're taking your holiday in the off season, it's likely that a pool's out of the question.
Most holiday accommodations ask for a deposit upon arrival. This is to cover breakage and damage that may occur during your stay. If out-going telephone calls are allowed, you may be asked for an additional deposit to cover incurred costs. Take along some cash. Almost every accommodation requires that deposits are paid this way. When making a deposit, find out if it is refundable if no breakage, damage or telephone costs are incurred during your stay.
Rental weeks usually run from Saturday to Saturday. Arrival time is after 16:00 and departure time is as early as 10:00. If you are renting a luxury villa or a large private property, you may have to pay additional fees if your stay is shorter than two weeks.
If you arrive on Saturday, be sure to bring all that you'll need for the weekend. If you wish the use of a shopping service, be sure that the rental accommodation offers one before signing any type of rental agreement.
Upon your arrival, ask where the fuse box is located in case of a blown fuse or electrical outage from overloaded fuses: houses in Italy are usually given 3KW of electricity, so it's quite common to have blackouts if you use more than one appliance at the same time. Also ask where the gas main is located. Use water sparingly. Many country holiday rental properties use water tanks that are topped up from the mains on a very irregular basis.
Bear in mind that public transportation in Italy is not extremely well-developped out of the big cities: in the countryside or in small towns bus services are not widespread and when they do exist, usually they are not very frequent. So if you want to stay in a farmhouse in the countryside, check the transportation service first or rent a car.
Types of Holiday Accommodations
Country Apartments / Agritourism

Country apartments are popular. Staying in an agritourism property is a great experience and usually the holiday accommodations are far removed from the active section of the farm. If you want to be close to the action, you will have to look for accommodations that are within the working section of the farm.
Country apartments are most often located on olive or wine estates and are excellent properties that are well maintained and offer enchanting views and privacy for renters. Ask if there is a swimming pool or restaurant located on the property if you will have need of these services.
Private Rentals
Private rentals are usually farmhouses or villas. They can also be older buildings that have been renovated. Check to find out if you will be renting an apartment or if the building is completely private. Apartments usually have private entrances and gardens, where you can relax without being disturbed. Ask specific questions if you are seeking a completely private rental. Descriptions can be misleading and you could find that accommodations are not up to your expectations.
Bed & Breakfasts
For a relatively inexpensive short term rental, a bed & breakfast is the best way to go. Most are spotlessly clean and spacious. Check to see if breakfast is available, as it quite often is not. A nearby bar or restaurant will assure that you don't have to travel far for your morning coffee.
Relais
For a weekend getaway with terrific rooms and great hotel-like services, such as swimming pools and restaurants, this is definitely the place to stay. Most have all the luxuries of a hotel and are available for a fraction of the price. Some of them offer horse riding and other sport facilities.
Glamping
Glamping is a new type of accommodation that's getting really popular. It's a mix of camping and glam, so basically these glamping places are luxurious, but they are out in the nature.
Use the tips in this article for a positive holiday getaway, whether it is for a weekend, a week or an extended holiday. Relax, enjoy your rental accommodations and return home energized, rested and relaxed. Enjoy!
by Mary M. Alward