Tuscan Colors
The Tuscan region along the Mediterranean coast of Italy has become synonymous with style because of its wonderful colors and textures. If you are looking to bring a touch of the Tuscan countryside into your home try following these simple guidelines.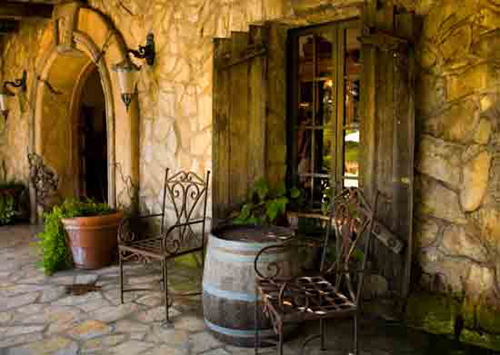 Tuscan Villas in Italy
Color is the first consideration when looking at Tuscan style. The basic color palette comes from the landscape and agriculture. The main colors used in Tuscan decorating are earthy tones like terracotta, olive green, deep browns as well as blues and gold which call to mind bright sunny days under clear skies.
These colors reflect the beauty of the countryside. In many instances these colors are made to look weathered or are muted in some way to create an atmosphere of timeless beauty, like the feeling of comfort and familiarity that an old Tuscan villa might evoke. Instead of the brightest pinks, you will often see subtle apricot. Instead of electric blues, it will be the soft blues of the Mediterranean and the muted purples of springtime lavender.
Most often these colors are combined with textures that beg to be touched. Walls in Tuscany are hand plastered and have a look and feel that is unique to this part of the world. Many artisans are reviving these classic plaster techniques , but for those on a tighter budget, this effect can be achieved through various faux finishing techniques.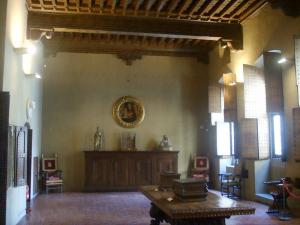 Italian Home Decor
In the interior of Tuscan villas you will find exquisite masonry in the form of marble floors and countertops in kitchens and baths. Stone work also accentuates fireplaces and foyers bringing the earthy feeling indoors. Tuscan decor is simple and functional. Kitchen counters may be lined with an array of the most used herbs. Furniture is often of a classic wood and leather design, and tables may also have tile or stone tops further adding to the strong connection to the land.
Outdoors the patio is the heart of the home. Wrought iron patio benches and chairs along with tile topped tables are surrounded by unpolished metal urns and terracotta pots brimming with greenery. Plants, such as one or more of the varieties of Tuscan roses; geraniums; and hydrangea are all native to the Mediterranean micro-climates and will give the patio an authentic feel. Climbing vines such as clematis and jasmine add a lush look and feel to stairs when they are trained up railings. Potted herbs like sweet basil, lavender, and rosemary will not only look beautiful but they add fragrance and function as well. Potted lemon trees also lend a bit of shade and a wisp of fragrance to the patio atmosphere, and as you extend out in to the yard, other fruit and olive trees can often be found. These trees are not only beautiful but they also provide a bounty for the Tuscan table.
Tuscany is a region that is deeply connected to the land. This can be seen in its earthy colors and textures and its strong, simple decor. The beauty of the land travels all the way from the rolling countryside into the patios and homes of the Tuscan people. Why not invite a touch of Tuscany into your home?
By Fiona Blackwolf