In the past few weeks, the delitto di Faenza has been the crime everyone is talking about. Here's what happened.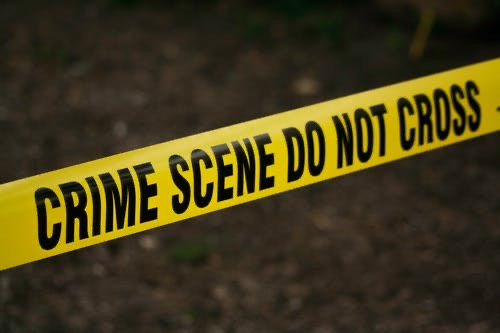 The story of Ilenia Fabbri
On February, 6th, 2021 Ilenia was killed in her apartment, in the city of Corbara, near Faenza. That was the sad end of her story. But she is more than a victim of feminicide. So, who was she?
She was born in 1974. When Ilenia was 20, she met Claudio Nanni. After a few years, the couple got married and later had a daughter, Arianna -who is 21. During her career, Ilenia worked at a gym and then as a secretary at the husband's auto shop.
A few years ago, the marriage fell apart, but not amicably. Just the opposite. The couple fought and ended up in front of a judge. Still, the divorce was finalized. And Ilenia was ready to reborn, like a phoenix.
She met new friends, found a new job, and found a new partner, Stefano. Slowly but surely, Ilenia was regaining her happiness and serenity.
"She was so lively and happy," one of her neighbors told to a local publication.
The story of the delitto di Faenza
Ilenia's story ended on February 6th, when the neighbors heard screams and a female voice. The police immediately looked at Claudio Nanni, the ex husband. And, during the weeks of March, a narrative started to emerge.
Pierluigi Barbieri, knows as lo Zingaro (the gypsy) confessed to the murder. A crime for hire. Hired by Nanni. The ex husband promised the killer euro 20,000 ($23,000) and a car. The police had found euro 2,200 in Barbieri's apartment, but he said the money was unrelated.
On the opposite end of the police interrogation, sat Nanni. While he didn't admit to the murder for hire, the ex husband admitted to hiring Barbieri to scare Ilenia. And only to scare her. Because she kept asking him for money. For this purpose, Nanni gave lo Zingaro euro 2,000. Furthermore, he gave Barbieri the key to Ilenia's house.
Instead, the murderer said that he was asked to do something completely different. In fact, Barbieri said he was asked to kill Ilenia and fake a robbery. A theft gone bad, indeed.
With two different stories, investigators are still trying to figure out the truth. What's for sure is that Ilenia lost her life. And Arianna lost her mother.
It's time to do better.
Follow this article as we relate the latest developments and news.