How to Safe Guard food Against Forgery
Italy is a country rich in cultural heritage and history. The country protects its majestic monuments and important buildings and must also move to preserve something else: its food and wine. Italian food products and its wines are renowned all over the world, and many often attempt to imitate them. Forgery is a serious crime that affects many types of Italian products (designer handbags are just one), but Italian food and wine just may be the most frequent victims of this type of fraud.
Abroad, authentic Italian food is often replaced with imitations that can immediately be detected by the expert eye of an Italian. Surveys show that the most frequent imitations concern especially cheeses (parmigiano reggiano, grana padano, romano, asiago, fontina, gorgonzola) and cold cuts (pancetta, coppa, prosciutto di Parma, salame Toscano, Milano, soppressata calabrese). Food imitations are also referred to as "fake Italian food" and  include all that is sold as Italian when, in fact, it's not produced in Italy and has nothing to do with the country. These "fake products" manage to deceive the consumer through the use of labels, images or names on the package that recall Italy, including the Italian flag.
Another successful technique used to sell non-Italian products and make them seem authentic is inventing new brand names by changing the original ones or by misspelling them. For example we find names that in Italy do not exist at all like spaghetti Napoletana, mortadella Bolognella, tagliatelle e capellini Milaneza and so forth. Moreover, it is also frequent to find misleading references to some geographical areas of Italy on the packages.
Australia, New Zealand, the USA and China are among the countries that sell the most imitation Italian products. The problem is only made worse because of how hard it is to stop the forged products.
Even worse? Many of these fake products actually have higher sales than the real ones! In fact Coldiretti, the Italian Association of Farmers, states that in the last few years there has been a boom in the sale of fake Italian cheese in the United States, the production of which has tripled while imports from Italy, of authentic Italian cheese, only amount to two per cent of the cheese sold.
Want to make sure the food you're buying is really from Italy? The first thing you need to do is learn to recognize the seals that mark an authentic Italian product. Commons seals used on food include DOP, IGP and STG. The protection of Italian wine is ensured by the following seals: DOGC, DOC and IGT. There are also seals for biological and traditional products.
Seals for Food
Italy gave birth to a seal to protect authentic Italian food in 1963 called the Denominazione di origine controllata (DOC), or a certificate of supervised origin. In 1992 the EU decided to introduce a system of protection regarding food farming production and managed to create, through the Council Regulation (EEC) No 2081/92, the following seals:
DOP, IGP, STG
DOP is the acronym of Denominazione di origine protetta (PDO – Protected Designation of Origin) and it identifies those products, like Prosciutto di Parma and mozzarella di bufala campana, whose production and processing are achieved in a specific geographical area.
The acronym IGP stands for Indicazione Geografica Protetta (PGI – Protected Geographical Indication) and identifies those products whose production has been carried out, or at least a phase of it, in a specific original area. Lardo di Colonnata and Pomodoro di Pachino are examples of IGP products.
STG means Specialità Tradizionale Garantita (TSG – Traditional Speciality Guaranteed) and it aims at increasing in value a traditional component or a traditional method of production without making reference to a particular geographical area.
Products classified into these types of categories do not need to be registered but they are protected by special laws. Among the European countries Italy has the largest number of DOP, IGP and STG products.
Seals for Wine
There is an advanced system for wine seals, too, of course.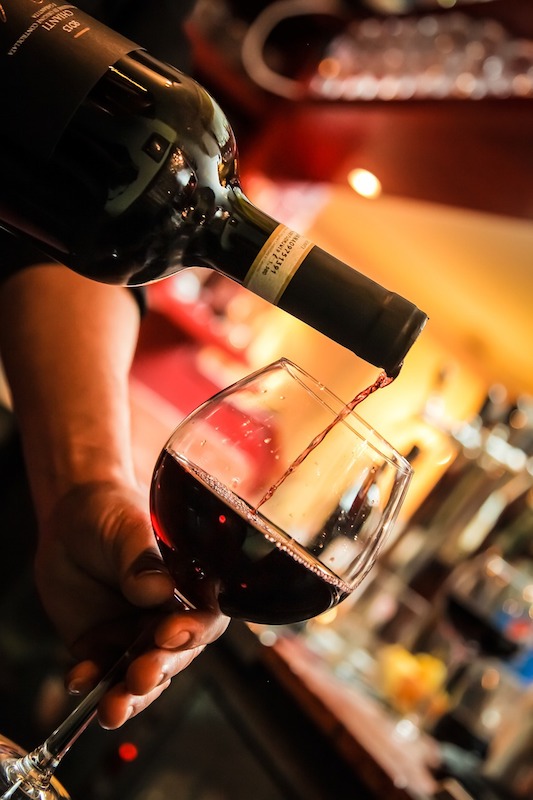 Organic Products
Organic products are those products that must be grown, produced and put on the market in conformity with the European regulation n. 834/07. Organic products must be checked by an institution authorized to certify their quality. In Italy, organic products must have an identification seal issued by a recognized organization, authorized by the Ministry of Agricultural Policy, that contains the following details:
registration code
Ministerial Decree
producer code
production code
the caption "da Agricoltura biologica- Regime di controllo CEE" (from biological agriculture – EC Control system).
Traditional Products
Traditional products are the products obtained by traditional methods of production, preservation and maturing. They are well-known and have not changed in the last 25 years; however, they have also not been officially recognized or safeguarded. This seal is applied to a lot of traditional Italian products for fear that they might be put aside if they do not receive DOP, IGT or STG seals despite their 'Italian authenticity'.
So, you can see why it's important to pay attention to labels when shopping and eating Italian. Authentic Italian food cannot, and should not, be replaced with imitations for unsuspecting shoppers to purchase. And once you try the original you'll know what we're talking about–you'll never want to go back to the fake.
See also: Is what you buy 100% Made in Italy?
By Anna De Filippo