How Italians Mourn the Deceased
Italians celebrate life with verve but how do they deal with death? Is it in the same practical, but lively manner? When I visited the cemetery in Belgirate, a small village on Lake Maggiore, I was very impressed. It was extremely well kept – the grass was carefully mown and there was no sign of a weed anywhere. Even more impressive were the graves, which were cared for with great love. Most had framed photos of the deceased nearby and newly-placed flowers. What a contrast this was to the weed-ridden, forgotten graves of many Australian cemeteries! The dead are obviously well-remembered in Italy.
The cemeteries of Mediterranean towns are even better: as in Belgirate, the dead are buried outside the town because of cemeteries being health risks, but thanks to their location, they often have wonderful views. Coffins are placed in niches of high walls, each with their own light and vase. Perhaps it is worth living in Italy just so one can be buried there!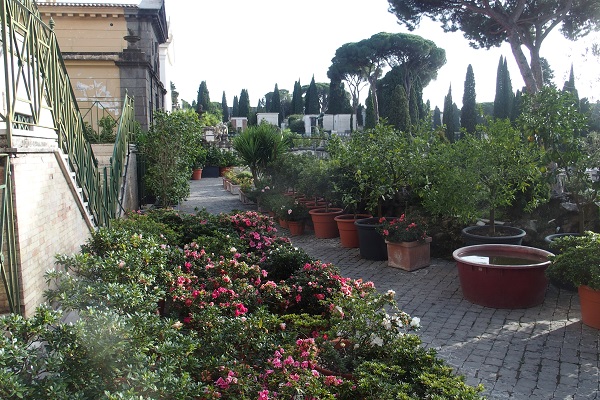 Traditionally, when someone dies in a village in Italy he or she is kept in an open casket at home and friends and neighbours will visit and pay their respects. The family will often decorate the door of their house and put up notices to tell people about the death and the funeral mass arrangements. They have a full mass at the funeral service and neighbors and friends will follow the pallbearers to the cemetery in a procession, while people watch to pay their respects.
In cities, people are not as closely intertwined, so funerals may be a little different and death notices are put in the newspaper.
Cremation?
Cremation isn't popular in Italy because the Catholic Church favors burial. However, it was an ancient Roman custom and it was introduced again in the early 1800's under Napoleon for 'hygienic reasons'. Many people who didn't like the Catholic Church chose to be cremated. In 1917 the Catholic Church decided to deny those who were cremated a Catholic burial, but changed its mind in 1963 as long as those who were cremated didn't do it because of opposition to the beliefs of the Church.
Today Cremation is an option, and the ashes can be buried, kept at home, or scattered.
The Day of the Dead
Halloween appears to be slowly taking the place of this festival, sadly. On November 2nd, Italians visit the graves of their relatives and friends with chrysanthemums and candles. Churches hold services for the dead. Children are given toys and presents by the morti.
Chrysanthemums are often given at funerals and in memory of the dead in continental Europe. When she was newly married, Grace Kelly didn't realize this and put a vase of these flowers on a guest's bedside table. Prince Ranier was very upset and berated her. "Don't you know that these flowers symbolize death in Europe?" he said.
Traditionally, Italians make Ossa de Mortu or the Bones of the Dead on this day. In spite of their rather unappetizing name, they are cookies!
Mourning
Funerals are sombre occasions in Italy. Most people still dress in black or dark colors and wakes are not jovial events as they sometimes are in Ireland and Australia. Widows used to dress in black for a year. Even thirty-five years ago, when I first visited Italy, I was shocked to see so many women dressed in black.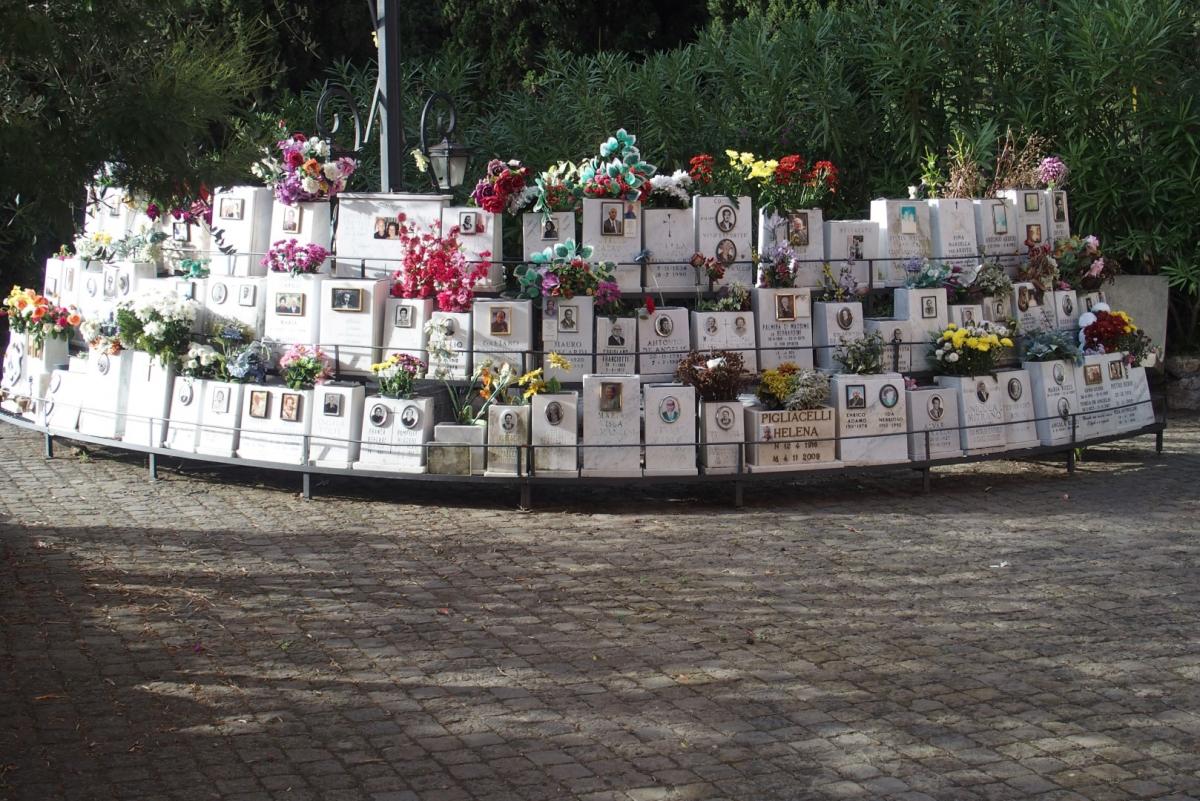 Death is treated in a practical, realistic and dignified way by the Italians. The taboos surrounding this subject in many Protestant countries are not helpful and difficult to understand at times. Perhaps we should learn from Italian traditions.
Practical Information about Death in Italy
Dying in Italy is not something that everyone can afford. Between coffin, flowers, a tip to the priest that officiates the ceremony and funeral home expenses, dying costs from 3,500 Euro up.
The most economic grave is a simple wooden coffin put into the soil. Usually a stone with carved name, birth and death dates, a short epigrafh, is put on top of the soil.
If you can spend more money for your burial, you can buy a recess in a wall for 40 years, a family tomb on the soil for 99 years or a whole chapel.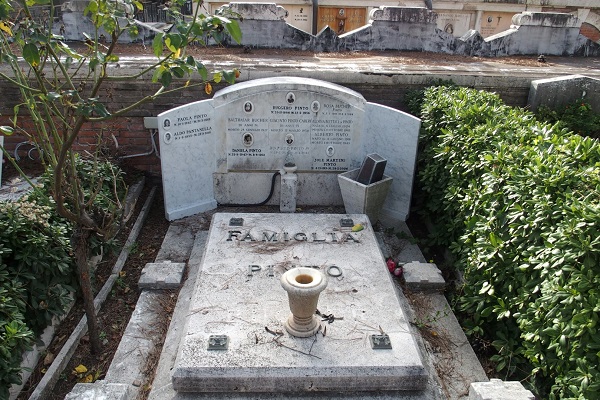 Every tomb has a small light that is on all the time, but someone has to pay for it.
If the municipality needs space, after 20 years from the burial the corpse can be exhumed, and the remains are put in a smaller box and then into a recess in the wall or in the family tomb, if some member of the family requests it; otherwise the remains are put in the ossuary.
If the corpse is buried in the soil, a wooden coffin is enough. Otherwise it is first put into a thin zinc coffin with a valv that allows the air to enter to facilitate decomposition, and this is put into a wooden one.
Cemeteries are a sacred area in Italy. It's not a place you go jogging or for a family pic-nic like I've seen in the UK. For the same reason in the past (until about 1970s) un-christened infants were buried in a dedicated area and suicide victims were not allowed inside the consecrated soil of the cemetery, but in an area outside its walls.
See also: Cult of the dead and burial methods in the history of Italy.
By Lisa-Anne Sanderson