Does anyone not know that tirami-su means "pick-me-up"? This dessert, invented in the Veneto, is almost like the Venetian version of zuppa inglese, the roman interpretation of English trifle. Espresso-soaked biscuits are layered with zabaglione, mascarpone, and whipped cream, then dusted with cocoa. The biscuits can be soaked in liqueur as well as espresso. "Everyone has a different way of doing it," Francesco says.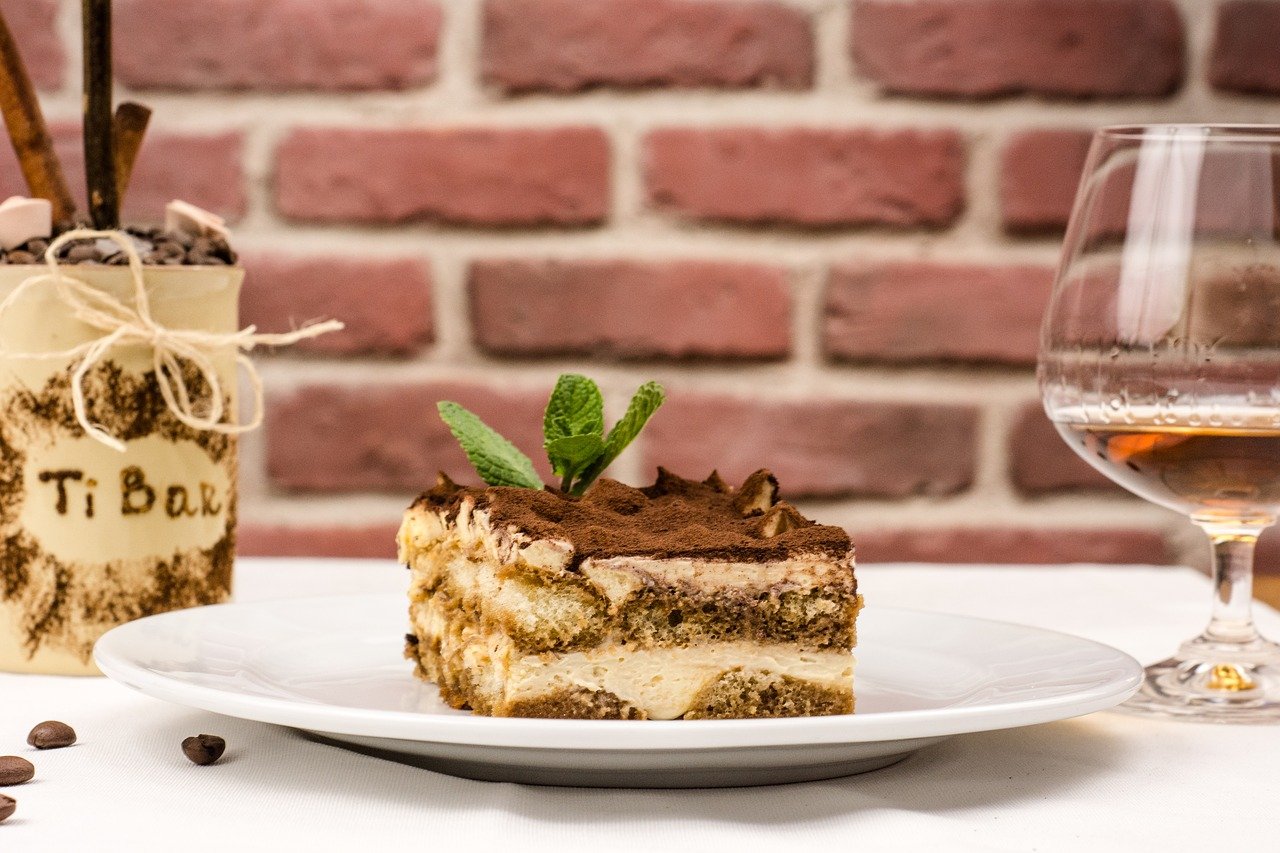 Tiramisu
Ingredients
6

egg yolks

60

ml

sweet marsala liqueur

1

cup

(375 gr) mascarpone

250

ml

heavy double cream

1

cup

(250 ml) brewed espresso, cooled

3

tbsp

(45 ml) coffee-flavored liqueur

36

units

empty savoiardi (lady-fingers)

preferably homemade

3

tbsp

(22 gr) Dutch-style cocoa powder

60

gr

sugar
Instructions
Beat the egg yolks in a bowl until thick.

Place the bowl over the fire in a saucepan of simmering water and continue beating, gradually adding the sugar and the marsala.

Beat until the mixture is as thick as softly whipped cream, for about 6 minutes.

Remove the bowl from the heat and continue beating until this zabaglione mixture has cooled to room temperature.

Beat the mascarpone until it is smooth.

Whip the cream until it forms stiff peaks, then fold it into the mascarpone.

Mix the espresso with the coffee-flavored liqueur.

Line the bottom of a 9-inch (23 cm) square glass or porcelain baking dish with the half savoiardi.

Brush them with half the espresso.

Spoon half the zabaglione over them.

Top with another layer of savoiardi, brush with the remaining espresso, and smooth the rest of the zabaglione on top.

Dust the top with the cocoa sieved through a fine strainer.

Refrigerate at least 1 hour before serving.