Bruschetta is a simple appetizer that has become immensely popular in the United States.
Bruschetta is a healthy and delicious appetizer that makes one of the best uses of summer tomatoes and basil. Simple to prepare it, and will also look good.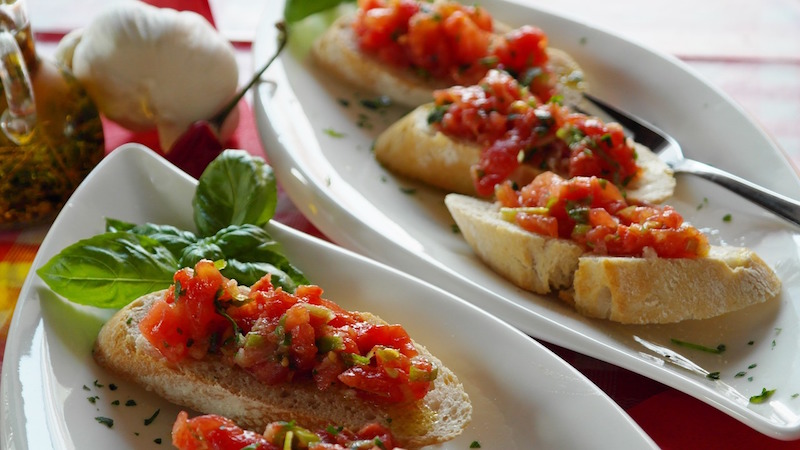 Tomato Bruschetta
Ingredients
Toasted bread

1

clove

of garlic

Extra Virgin Olive Oil

Salt

Tomatoes

Basil
Instructions
Plain Bruschetta
Take a finger thick slice of home-made bread, toast it and rub a clove of garlic over the surface and sprinkle over some good oil and salt. That's it! Very simple.
Bruschetta with tomatoes and basil
While the bread cooks drizzle each slice of bread with a tablespoon of olive oil and top with a large spoonful of chopped tomatoes (or cubed tomatoes), add chopped basil and serve immediately.
Notes
PS In the US I have seen Bruschetta done with pieces of garlic on top or powder garlic, please avoid that! Italian food does not need to be butchered this way !