Standing at 1738m above sea level, Monte Amiata is passed by to many people racing along the old Cassia road between Rome and Siena, and the Aurelia passing Grosseto near the coast. Try to find a day to explore this unspoilt treasure. Mount Amiata is under the province of Siena and the province of Grosseto.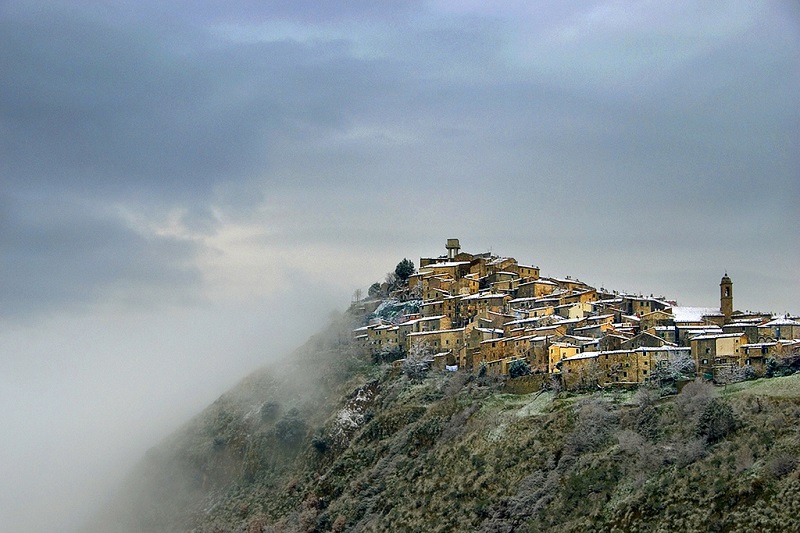 Mount Amiata Food
If you visit Monte Amiata in October you will be enthralled by the rich colors of Autumn with the red and gold of beech, chestnut, and oak trees.  October is a special month with weekend festivals held in various towns belonging to the mountain. Communities celebrate their ancient wild products la castagna (the chestnut), il marrone (brown chestnut), and mushrooms.  For further information visit www.amiataturismo.it , Tel: +39 0577 280551, Fax: +39 0577 270676.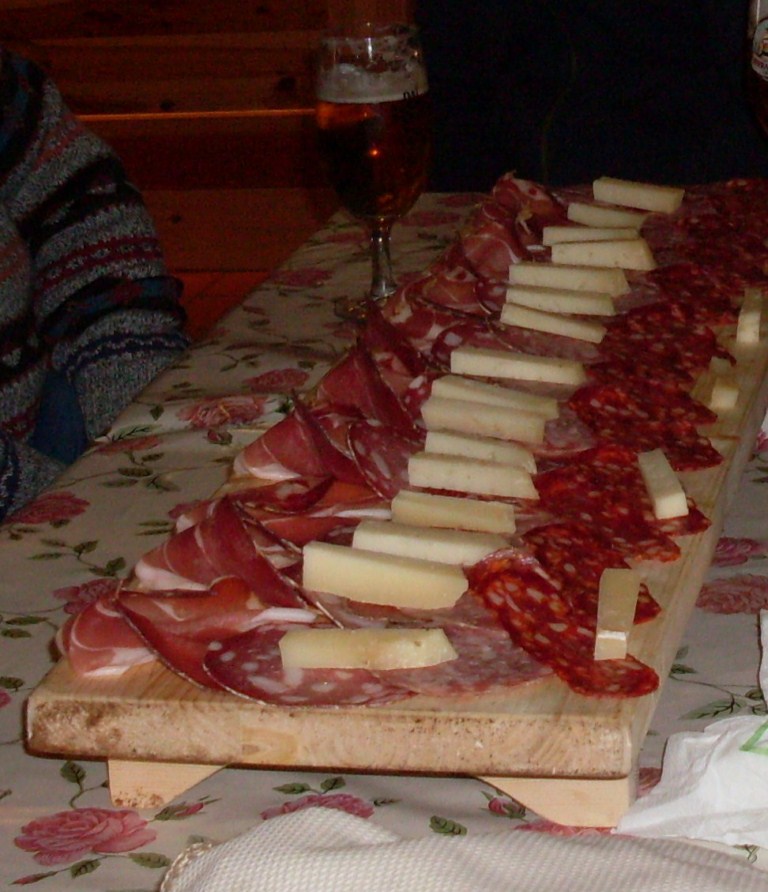 Chestnuts formed a part of the Amiata diet in the past whether they were boiled, roasted, made into flour or turned into a chestnut meal porridge 'polenta'. The bread was traditionally known on the mountain as 'wood bread' and it accompanied stewed fish, ricotta, sausages, or lamb with potatoes. In difficult times the polenta was eaten on its own.
The Cinta Senese is a breed of pig returned from near extinction. It is easy to recognise the Cinta Senese with its grey/black coat with white around its chest and shoulders. It is specially bred in the area for the traditional cured meats and sausages.
Mount Amiata Wildlife:
The mountain is appreciated for its nature and wildlife. There are hikes in the area so you can slowly absorb the surroundings and rare species of fauna. Riserva Naturale del Monte Labbro e Parco Faunistico dell'Amiata, a managed wildlife area on the south west side of the mountain offers splendid views and the chance to observe many species of wildlife like the wildcat, polecat, marten, deer, badger, buzzards and falcons. An animal park is set inside the reserve and it is possible to hike nature trails and see wild animals including wolves from special viewpoints.
Cinnabar was discovered underground within Monte Amiata, at one point yielding around 50 per cent of the world's processed mercury. Mining commenced in 1866 with the forth mine up and running at the beginning of the 1900's in Abbadia San Salvatore. This mine employed up to 2000 miners at the time. The mines are now closed, but you can visit Parco Museo Minerario.  Contact +39 0577 778324 for up to date visiting and guide information. There is also the website www.parcomuseo.comune.abbadia.siena.it/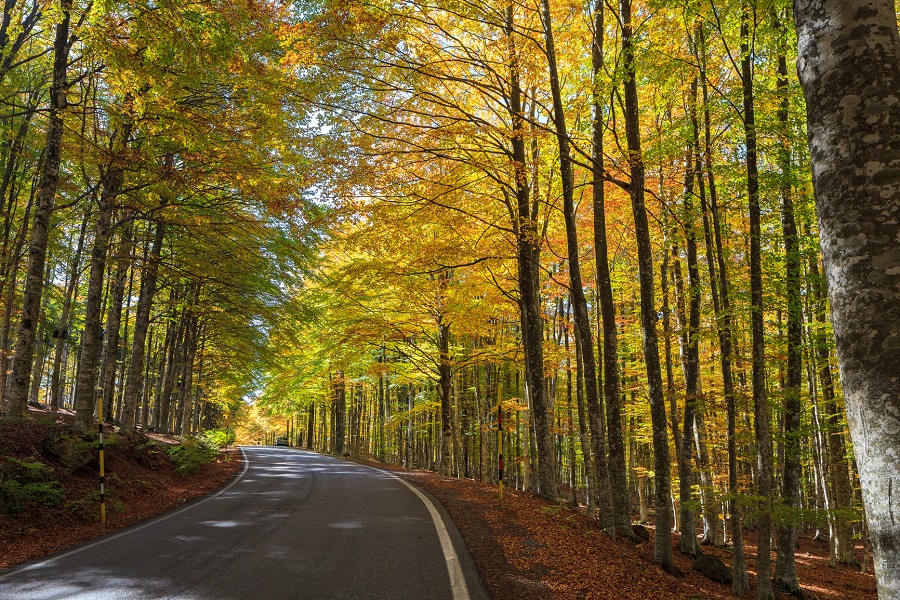 Activities:
On and around Monte Amiata there are beautiful spas with thermal waters, such as San Casciano Dei Bagni, Bagni San Filippo, Bagno Vignoni and Saturnia. You can bathe at no cost in hot sulphurated waters at the pretty Castate del Gorello. A useful number to check on other areas nearby available for bathing would be 0577 775811.
Fay Henson