Castagnaccio is a typical Fall dessert in many an Italian region. It is especially popular in Piemonte, Liguria and Toscana. It is a "cucina povera" dish, as chestnuts had been, since the Middle Ages, the food of the poor, especially on hills and mountains. The one we propose here is the simpler, original recipe, but many variations exist.
A note on the ingredients. Chestnut flour is readily available a bit everywhere in Italy, but only in season, that is, after the end of September. In other parts of the world, it may be a bit harder to find, but if you try larger healthstores, Italian delis or markets, you should be able to get it. Otherwise, you can always buy it online: a simple search will give you loads of hits. Amazon is also a good option!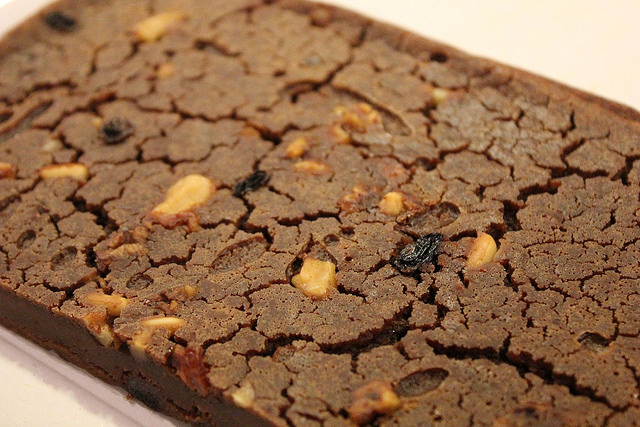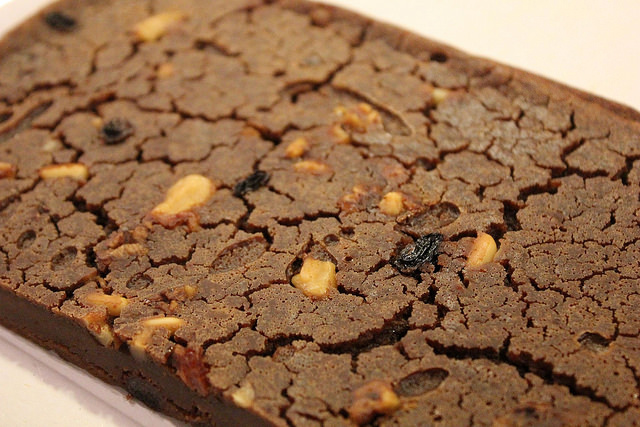 Castagnaccio
Ingredients
250

gr

chestnut flour

50

gr

sultanas

80

gr

pinenuts

4

tablespoon

Extra Virgin Olive Oil

2

tablespoon

sugar
Instructions
In a large enough bowl, mix together with a fork flour, sultanas, sugar and the olive oil. Then add some warm water, until you obtain a thick batter.

Take an oven dish and oil it slightly. Pour the batter in it then sprinkle it with the pinenuts and, if you want, with some rosemary leaves. Bake in the oven at 200 degrees celsius (390 Fahrenheit) for about an hour. Let it cool, slice it and serve it with a nice cup of coffee and a dollop of whipped cream.