Is living in the countryside of Italy better?
Buying Real Estate in Rural Areas in Italy is the dream of many. An apartment in the center of Rome, a townhouse in mesmerizing Milan, a rooftop pad in artistic Florence: but how much would that cost us? We've recently looked into real estate prices in Italy's largest cities, finding out that, unsurprisingly, Rome and Milan are the most expensive.
I am not sure yet what the impact of Covid-19 on the real estate Market will be in the long run. That was one of the hottest markets in Italy but now, after the pandemic affected most of Lombardy and Milan in particular, value might adjust and a movement from large cities to small countryside towns seems to be the current trend.
My personal opinion is that in a pandemic, if you leave at the 7th floor of a building there is no way to avoid interaction with the neighbors. If you live in a single house in the country you can avoid interaction much easier so the future trends should in theory advantage the not-so-large cities. I personally bought a row house in a small town and my exit is right on the street.
Anyway we hope that now, August 2021, the pandemic is toward an end but if you are afraid of getting caught by a pandemic in a large city, of course, there are alternatives: the country is filled with charming, history and art rich towns where getting on the property market costs much less than in Milan or other large cities, including our capital. But there is also another alternative, getting a home in the countryside. On the good side Italian real estate value did not grow as the US real Estate value ( which went up as much as 20% after Covid ) and in some part of Italy cost went down like in the Etruria area.
The Property Market in Italy: Where are we at?
ISTAT (the Italian Institute for Statistics) found out that, in the first trimester of 2018, Italian property price index decreased by 0.8%, when compared to the same period of 2017. However, the trend is set to be reversed this year, ISTAT continues, with Milan leading the way of recovery as the first among Italian cities to have reverted the pattern.
Truth is, however, that if you're thinking to buy this is the right moment to do so, because prices could be considered favorable: and this is why so many have been looking into getting onto the Italian property market as an investment, but also as a way to finally make a dream come true.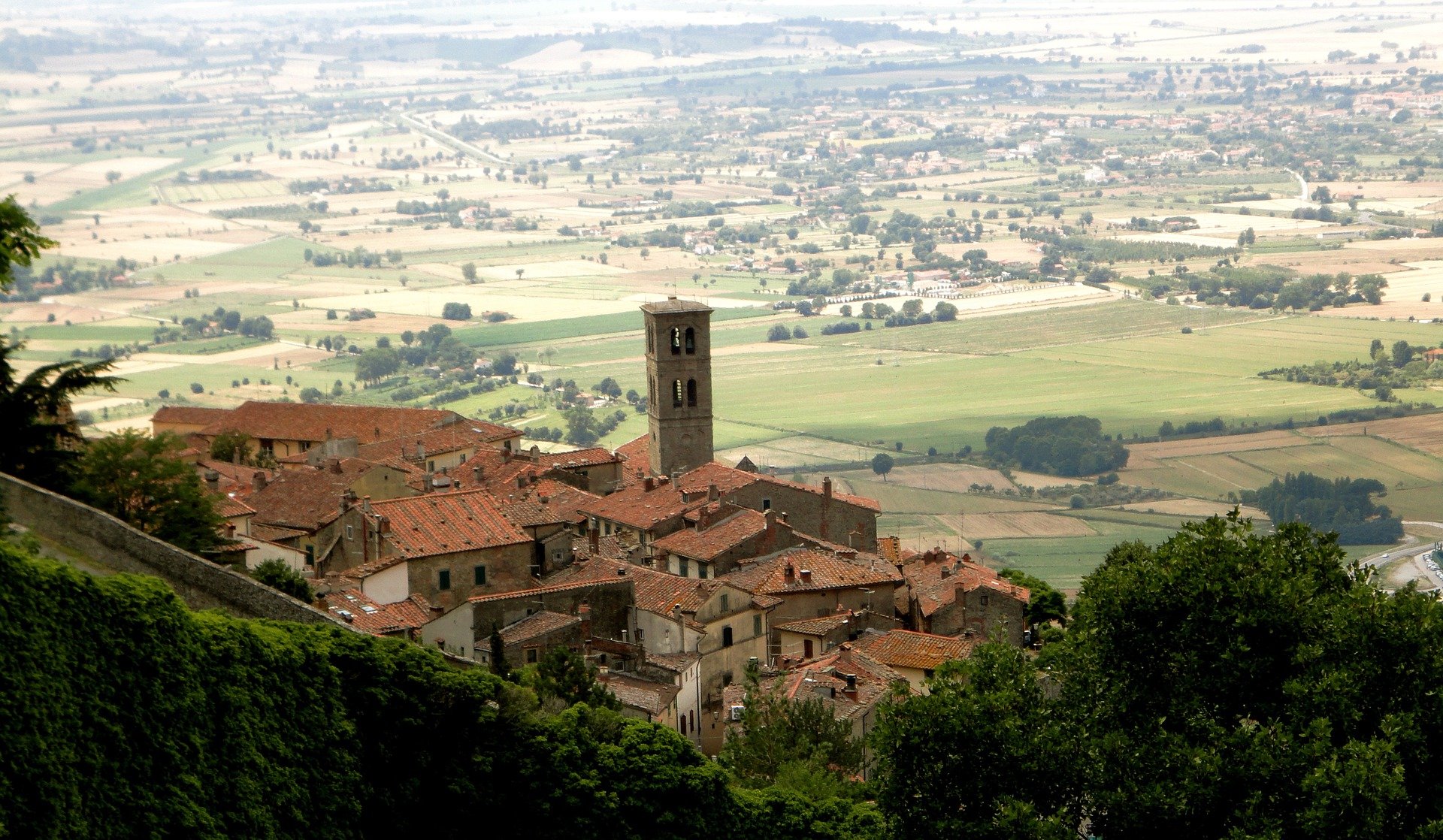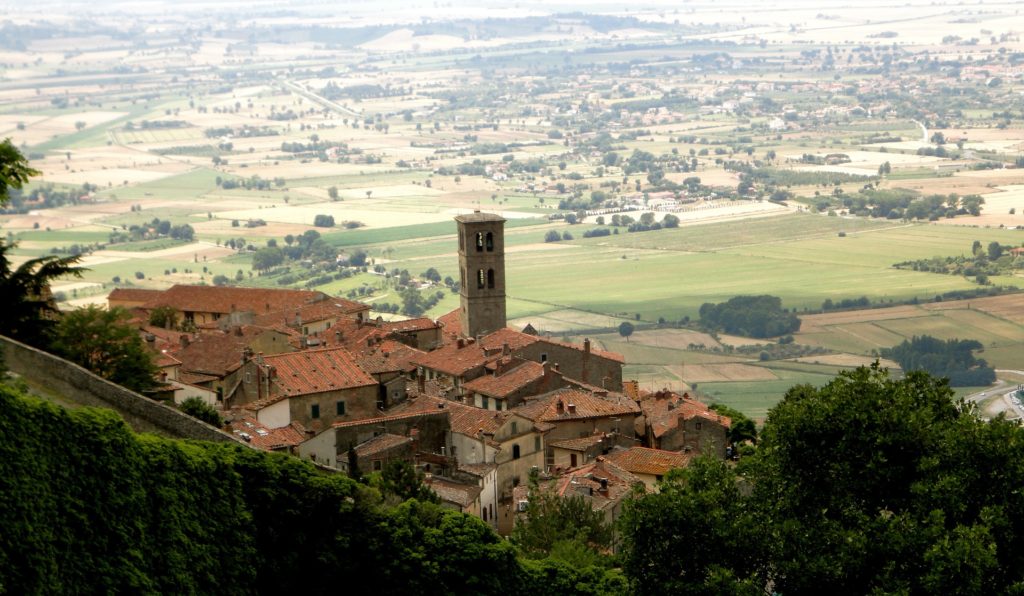 Italian Real Estate: Where Should we Buy?
Yet, prices are steep if you are looking into a place in a large, popular city. But as we were saying, there are plenty of alternatives for Italophiles and investors alike, who are willing to take the plunge and choose a less touristic — but just as beautiful — location.
Recent research conducted by Gate-Away singled out specific areas of the country characterized by great beauty, historical and artistic value, and lower prices. The first among them is the region of Marche. Located at the very heart of our boot, Le Marche has been selected by Forbes as one of the best places to retire abroad in 2019. Blessed by the presence of the Apennines (essential for all those mountain lovers out there) and breathtaking sandy beaches along the Adriatic (perfect for all those who can't renounce to a proper sun-and-sand lifestyle) Marche is the ultimate "countryside" destination in the Belpaese: it has it all, but at a fraction of the price than its nearby cousin, Tuscany.
Another place worth a look is the Golfo del Paradiso, in Liguria. The region may be known especially for Cinque Terre and Portofino, but there is so much more to it than that. The Golfo del Paradiso, an area not far from the regional capital of Genoa, is perfect to mingle with locals and to discover a more authentic side of the area.
And we shouldn't forget about this year's European Capital of Culture, unique and marvelous Matera. In truth, the whole region of Basilicata has been rediscovered this year in name of its newly-found popularity ( helped by the movie Basilicata Coast to Coast), yet it remains considerably cheaper than other parts of Italy when it comes to property.
Real Estate: Making a Move to the Country
Matera, the Golfo del Paradiso, Le Marche: but what about a property in the countryside? What about choosing nature and a simpler lifestyle, to fully embrace a life made of tradition, healthy air and delicious food?
As cliché as it may sound, it is still possible to enjoy this way of living and more and more people, both from Italy and from abroad, have been choosing it over the stressful and fast-paced lifestyle typical of cities. And if you think it's only pensioners with a lot of time in their hands taking this decision, you're seriously mistaken. Many younger people have been deciding, after graduating and, often, living abroad for a while, to return to their farmhouses and villages, in an attempt to be in touch with a more wholesome way of life, while trying to establish a future in agriculture, food production or special craftsmanship.
In Italy, as in most countries, property in rural areas tends to be cheaper than in cities. This is due to the fact that the countryside suffered high rates of depopulation since the second post-war period, because of the diminishing number of people employed in agriculture. This means that a plethora of rural properties is, still today, empty. Some of it has been maintained by their owners, but remains still inhabited most of the year, while others homes have been neglected. The latter, we should keep it in mind, often represent a great opportunity to get a property for cheap, even though, of course, money needs then to be invested in extensive renovations.
In general, recent trends show that rural property in Italy can cost between 450 and 2000 euro per square meter (between, roughly, 500 and 2300 USD)
There are, however, exceptions: Tuscany, which is very much popular among foreign property investors, is much more expensive than that ( 3000+ USD). It is considered the most expensive rural area in Italy: certainly not the right place to go, if you're looking for good value for your money.
But luckily, there are alternatives to Tuscany, for much cheaper: in nearby Umbria and Marche, which share very similar landscapes, you can score properties for 30 to 50% less than in Tuscany. In the same regions, you would usually get much more land than in Tuscany along with your home. Be careful, though: both Umbria and Marche, at the very moment, do not have an enormous amount of large rural properties available. Another possible choice nearby is the Etruria region ( Paolo's choice ). I bought my house on Lake Bolsena ( Etruscan Region ) and I am very happy with the choice. Prices in Bolsena are 1200-1400 Euro a square meter, much better than the Siena area at around 3000Euro/ sq meter and to my biased opinion Etruria has the same beautiful countryside look plus we have a like to go sailing so it was no brainer to me. I have nearby many beautiful medieval cities and Tuscany is only 10 miles away.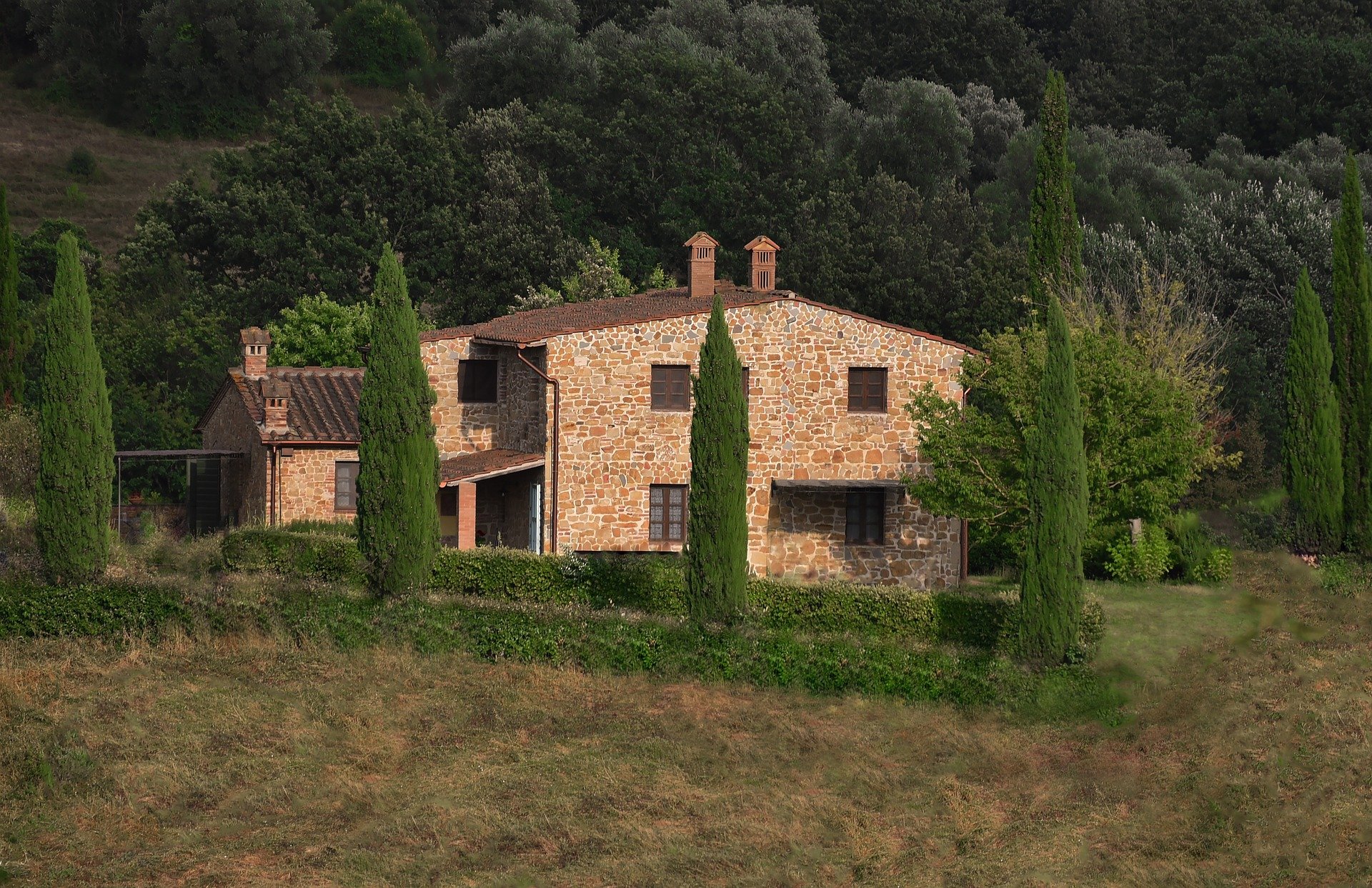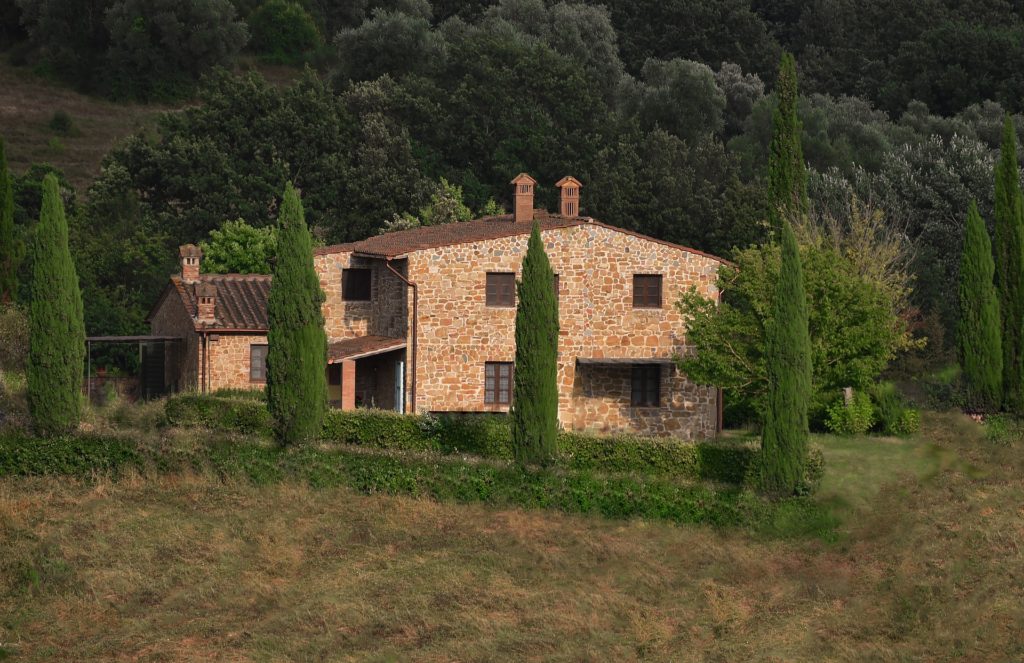 Italian Properties in Rural Villages: a cheaper real estate Alternative.
Large countryside estates, even in cheaper regions, can still be quite pricey because of the size of houses and estates themselves. Smaller, restored farmhouses, though, even with some land, may set you back of 65.000 to 150.000 euro on average (74.000 to 170.000 USD). Just to give you an idea about how expensive certain areas of the country are, the same type of property in Tuscany or on the Italian Riviera may cost a hefty 350.000 euro (400.000 USD).
But we often forget that living in a small rural community can be just as pleasant and relaxing. You can currently get a renovated village house or a smaller apartment in a rural town for as little as 60.000 euro (68.000 USD). As mentioned above, you can also get townhouses in need of renovation for about 40.000 euro (45.300 USD), even though, of course, you should expect to invest at least twice as much in renovation costs.

The Italian countryside real estate is cheaper, but we need to be smart about it
Our brief overview showed us how getting property in the countryside is certainly a viable option for all the people wishing to get an Italian home on a relatively small budget. It is possible, without a doubt, but a good amount of research and some common sense need to be used. As anywhere in the world, the most popular areas are also the most expensive: that's the case of Tuscany, which remains by far the best known rural region in the Belpaese. But there are many other equally beautiful places to explore: we mentioned Umbria and Marche, but Piemonte, Veneto and Emilia Romagna are just as breathtaking. The region where I bought my house is also beautiful but it is an area covering 3 regions. Lazio, Tuscany and some of Umbria – it is called Etruria or Tuscia
Often we tend to forget also about our South: the Meridione has more than beautiful beaches, it can be a great choice for those among us who'd like to live in the countryside, too. Basilicata, Puglia, Campania all have beautiful landscapes and villages waiting to be discovered and made lively again by a growing community ready to embrace their lifestyle.
And let us not forget about the mountains: far from ski resorts and fancy locations — think of Cortina, for instance, but also Madonna di Campiglio, Courmayeur or even Merano — there are villages and smaller towns immersed in the beauty of the Alps, one of Italy's most precious treasures, offering properties at a quite affordable price.
It may take a bit of research, and the advice of an Italian real estate expert, but fear not: getting your dream home in Italy may be closer to reality than you think.
Investment properties in Italy: In the US I am a realtor and a real estate investor – I buy properties, fix them up and then rent them out for a cash flow. You might be tempted to buy in Italy and do the same. Well… don't …. real estate regulations in Italy are 99% on the tenants side and only 1% on the landlord side. Invest in the US where regulations are fair to both parties. In Italy I have Italian friends who have rental properties but only a few of them are getting paid by the tenants. If you have questions please add to the comments.
By Francesca Bezzone & Paolo Nascimbeni