This is the richest of the basic stocks in Francesco's repertory. Built on a base of fish stock, it makes a delicious risotto and a wonderful seafood stew. "The aroma makes me think of Venice and the Rialto market, where so much comes from the sea," he says. Obtaining the lobster heads and shells may require giving your fish market some advance notice. Otherwise buy whole lobsters with the intention of using the meat in another recipe.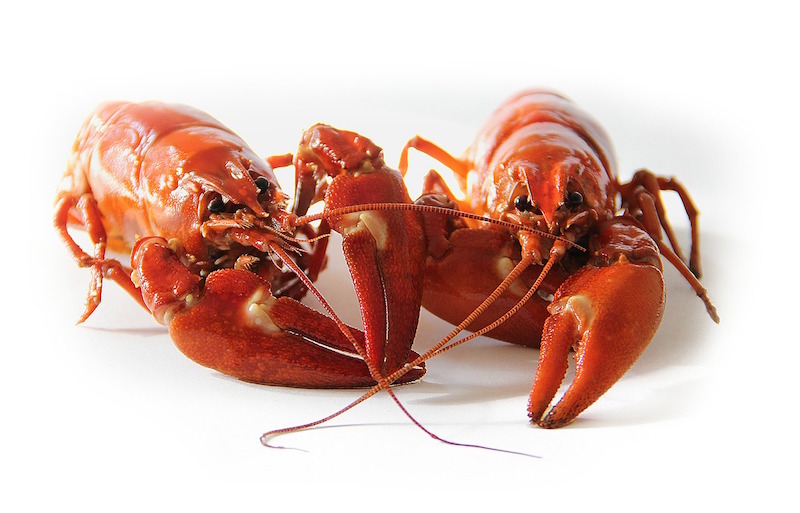 Seafood Stock
Ingredients
1

tbsp

extra virgin olive oil

1/4

cup

(30 g) chopped onion

1

stalk celery, chopped

1/2

carrot, peeled and chopped

Heads and shells of small lobster (1 pound/500 gr)

1/3

cup

(80 ml) dry white wine

3

tbsp

(45 ml) cognac brandy

1

L

fish stock
Instructions
Heat the oil in a heavy stockpot.

Add the onion and cook over low heat until it is soft but not brown, about 8 minutes.

Stir in the celery and carrot and cook 5 minutes longer.

Stir in the lobster heads and shells and the wine and cook until nearly all the wine has evaporated.

Add the cognac and cook until it has evaporated.

Stir in the fish stock and simmer 30 minutes, skimming the surface as needed.

Strain, allow to cool to room temperature, then refrigerate or freeze.