Here is hearty peasant fare from Treviso and the mountains north of Venice. "Dishes for the poor take longer to cook," Francesco observes. The pigeon soup enriched with bread is a second-day bonus using leftovers or extra pigeons (or ducks, for that matter) that have been sautéed or roasted. "This is traditional food, not something we would serve in a restaurant," Francesco says. Yet the result, a dramatic puff of bread layered with game, consommé, and cheese, is as magnificent as it is delicious.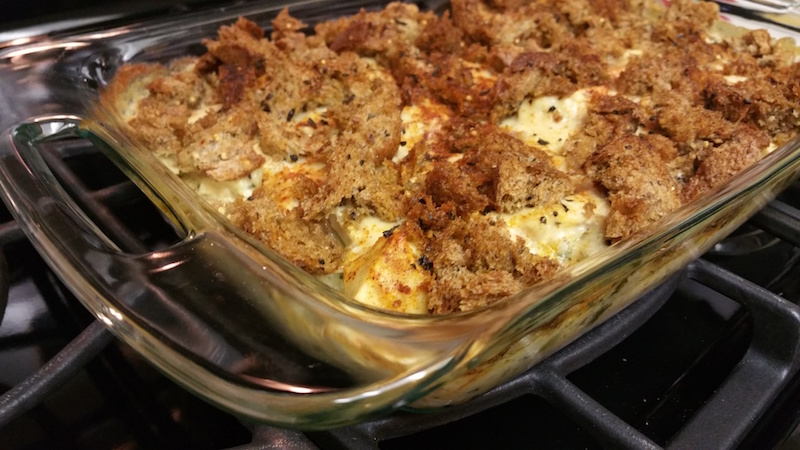 Venetian Pigeon Soup with Bread (Sopa Coada)
Ingredients
4

sautéed pigeons

bread

2

tbsp

rosemary

1

cup

parmesan cheese

grated

6

cups

(1,5l) consommé
Instructions
Remove the meat from the pigeons, chop it, and set aside.

Place the pigeon bones in a saucepan, add the consommé, and simmer 10 minutes.

Remove the heat and strain, discarding the bones.

Line the bottom of a deep 3½- to 4 quart casserole with a layer of the bread. Scatter half the chopped pigeon over the bread and sprinkle with half the rosemary and 1 tablespoon of the cheese. Cover with another layer of the bread, then with the rest of the pigeon, the remaining rosemary and another tablespoon of the cheese. Cover with the remaining bread.

Pour about 4 cups (1 L) of the consommés over the casserole, adding just enough so the consommés comes to the level of the top layer of the bread. Sprinkle with another tablespoon of the cheese.

Preheat the oven to 400°F (200°C). Cover the casserole with a sheet of foil, place in the oven, and bake for 1½ hours.

Add a little of the remaining consommés to the casserole if it begins to look dry. Uncover the casserole and sprinkle with the remaining tablespoon of the cheese.

Bake, uncovered, about 30 minutes longer, until the bread is puffed and browned. Reheat the remaining consommés.

Ladle the sopa coada directly from the casserole into shallow bowls, serving each guest a small cup of hot consommés on the side that can be used to sip alongside or to moisten the sopa coada at the table.

Pass Parmesan cheese at the table.