Apartments or houses for sale in rural areas and small towns (Tuscany)
If you decided to make Italy your new home, you can of course seek real estate opportunities in cities and towns, but the real estate market in some of the most beautiful small towns and rural areas of Italy is also flourishing. Italians have such a lot of beautiful places they seem to take them somewhat for granted and are willing to sell unique properties they often consider old and of scant interest, when compared to the attractions of larger cities to which they tend to move for job opportunities.
Tuscany, along with Umbria, is one of the areas of greater attraction for foreigners. As you may imagine, property values are high in large cities like Florence or Siena, but over the last few years they have also risen sharply in many of the smaller towns that are on the international tourist circuit. But there still are vast areas so far "undiscovered", real bargains from an investement point of view, in unique historical properties.
If you are interested in buying a house or other real estate in the rolling countryside of southern Tuscany (some 1 ½ – 2 hours from Rome), there are magnificent properties (farmhouses, townhouses, apartments, medieval towers) for sale at all prices. Many are unique and over time they can be expected to increase in value.The areas where they are located are being continuously developed and valorized with their cultural, artistic and natural attractions. In addition, their traditions and culinary specialties are of great interest not only to tourists from abroad, but increasingly to city dwellers who seek a better quality of life than that in the big cities.
Houses and other real estate for sale are of all types.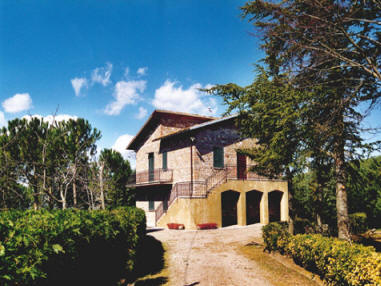 They can range from a fully renovated stone farm house with 4 bedrooms, 3 bathrooms, built-in kitchen, fireplace, heating, electricity, communal water supply and more than 6 hectares of beautiful wooded and pasture, to a small town house in a medieval hill town with an amazing excavation of an Etruscan monument (more than 2000 years old) in the cellar, to a splendid palazzo located in the center of another beautiful medieval town. The palazzo was a meeting place for artists and writers in the 1930s, and the grounds are planted with exotic plants reflecting the botanical interests of one of the early owners.
The stone vaulted rooms have recently been the site of international painting exhibits. Another beautiful townhouse is located in the very center of a medieval town and has an outstanding view, overlooking the Romanic Cathedral. These properties, houses and apartments for sale are all in good condition and of a certain level that guarantees continuous rise in value over time.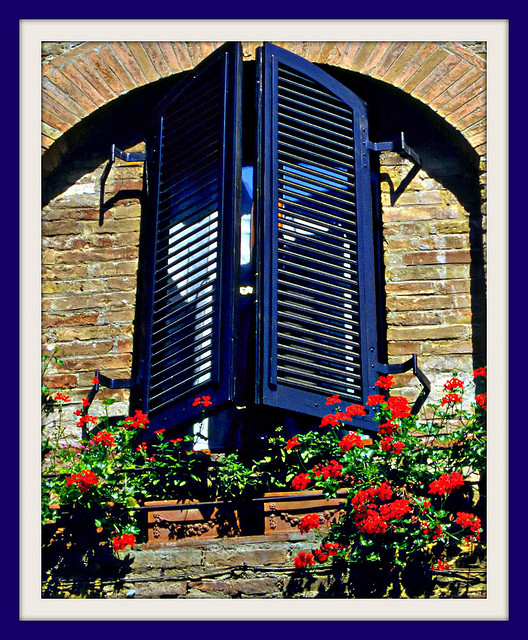 If you are seriously interested in buying property in a smaller town or in the country, say in Tuscany or Umbria, there are websites that you can consult as well as agents that specialize in those areas. However, an on the spot visit is necessary to fully appreciate the quality of the property, house or apartment for sale, and to evaluate whether it meets your needs.