With the last decision of the Italian government, from the 15th of March until after Eastern, most of the Italian regions went under lockdown. This is to limit the spreading of covid and growth of new cases in the country. Most of Italy is being in the red zone. For the next three weeks, most of the Italian regions are in lockdown. But what is allowed in the red zone in Italy in March 2021?
RED AREA – Basilicata, Campania, Emilia Romagna, Friuli Venezia Giulia, Lazio, Lombardy, Marche, Molise, Piedmont, Province of Trento, Puglia, and Veneto.
ORANGE AREA – Abruzzo, Tuscany, Autonomous Province of Bolzano, Umbria.
YELLOW AREA – Calabria, Liguria, Sicily, Aosta Valley. From 15 March to 6 April in the yellow zone, the provisions applied for the orange zones are valid, therefore in fact these territories are also orange zones, despite the fact that they are included in the yellow zone by the index of infections.
WHITE AREA – Sardinia.
What is the red zone?
In the red band, you cannot leave your home except for proven work needs or situations of necessity or for health reasons. Also, self-certification is required for travel. The red zone actually means that you cannot leave the house freely. For any movement, at any time slot, self-certification is required, which can also be downloaded from the website of the Ministry of the Interior.
What is allowed and restricted in the red zone in Italy?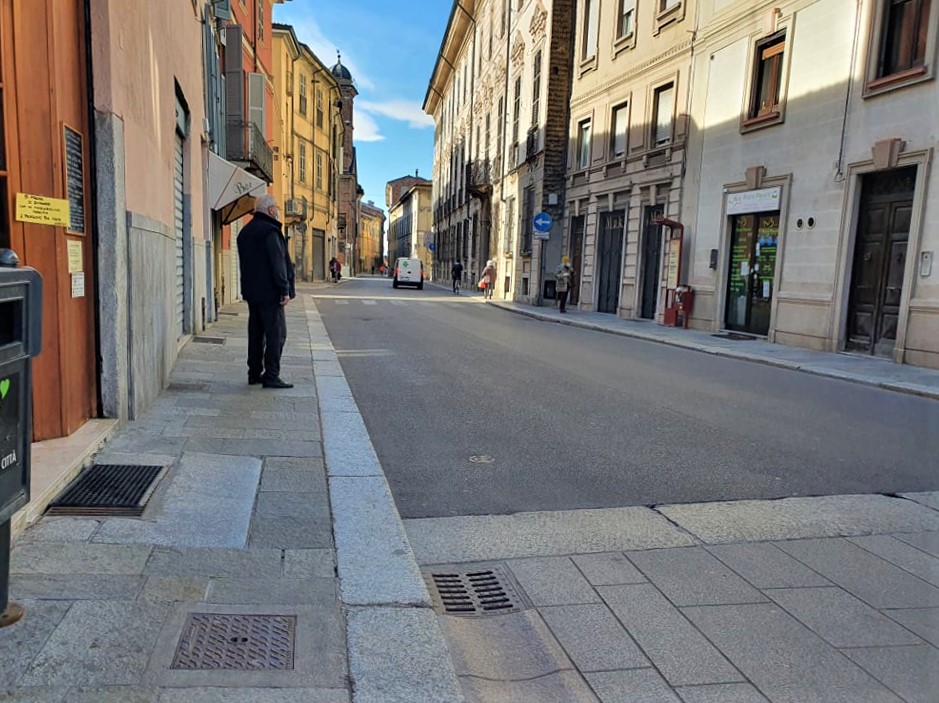 1. Visits to relatives and friends are prohibited (except at Easter).
According to the Prime Minister's Decree of 2 March, private homes cannot be reached, not even once a day. So no visits to friends or relatives. Unless it is a question of non-self-sufficient people who need help or assistance. You can always return to your residence or domicile. During Eastern, the restrictions will be somehow lifted. In fact, from 3 to 5 April, it will still be possible to move within your region to a single private home, once a day, for a maximum of two people.
2. Closed shops (but newsstands, hardware stores, tobacco shops and bookstores are open)
Retail stores are closed, except for the sale of food and basic necessities. Markets, clothing, footwear, and jewelry stores are closed. Also, personal services such as hairdressers, barbers, and beauty centers are closed. But hypermarkets, supermarkets, discount stores are open. You can find open newsagents, tobacconists, bookstores, pharmacies and para pharmacies, computer stores, electronics, household appliances, hardware stores, petrol stations, laundry and toy stores, nurseries.
3. Closed bars and restaurants (except take away and home delivery)
There's table service in bars and restaurants. Only catering with home delivery or takeaway is allowed until 10 pm (with the prohibition of consumption in the vicinity). The takeaway is allowed until 6 pm from bars. Takeaway possible until 10 pm from wine bars and wineries.
4. All schools with distance tuition
As for the schools, unlike what happened in the past, in the red zone, there's now a total suspension for in-person school attending. It covers all types and levels, including nurseries, kindergartens, and elementary schools. The possibility of carrying out face-to-face activities for pupils with disabilities and special educational needs remains guaranteed.
5. Physical activity near home are allowed
It is possible to do physical activity (therefore walking) near your home. This, by respecting the distance of at least one meter from any other person and with the obligation to use the mask. It is allowed to carry out sporting activities exclusively outdoors and individually. Gyms and swimming pools remain closed. You are also allowed to go running or cycling (as doing it for sport) but only individually. Those who are professional in a certain sport, with a certificate can continue doing sports. For example, if someone is a professional swimmer, can still go to the pool.
6. Parks are open
Unless there are regional or municipal restrictive ordinances, the parks are still open. This wasn't the case in the lockdown of 2020. Now, if you're living close to a park, you can go there, sit, do sports or anything like that. Obviously, you must keep the distance! However, if the park where you used to go running is on the other side of your city, you are not allowed to go there by car and enter the park to do sports. You must stay at all times close to your home.
So these are the current restrictions and what is allowed in the red zone in Italy in March 2021. We're looking forward on what's going to change after Eastern!