The country is ready to welcome back tourists. Even foreign ones.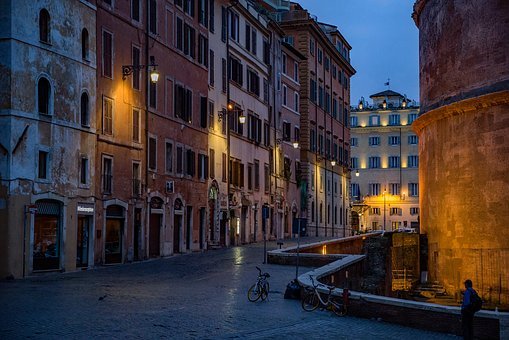 The association Demoskopika paints a pretty and successful picture for tourism in Italy during this summer. In fact, it estimates that at least 39 million Italians will travel through their country, which is a 12% increase compared to 2020. Meanwhile, the estimates for foreign visitors suggest an increase of 16,2%, or 166 million travelers. According to Demoskopika's president, these numbers are conservative.
The top destinations for tourism in Italy
So, where are visitors going? The top places for tourism in Italy:
Puglia, which expects to welcome over 2 million people (+13,6%) and to have almost 11 million people staying (+34%)
Tuscany, with an increase of 14% of arrivals and 19 million visitors staying more than one night
Sicily, with over 6,5 million people choosing it for their vacation, an increase of 24%
Sardinia, which expects 1,5 million of arrivals (+13%)
Visitors are looking for quality time at the beach and historical towns. In fact, seven Italians out of 10 will go to the beach (+69%), with the majority going on vacation in August. Another 13% will choose art cities, like Florence and some will also go to the Alps.
But it's not only Italians traveling through the peninsula. In fact, foreign travelers (especially European) are coming back. The city of Florence is already seeing the positive effect of vaccines and the Green Pass.
The numbers of the recovery
"During these weeks, visitors are coming back to Florence," said the mayor Dario Nardella, "for the firs time after many months, there are lines outside of the Dome and Palazzo Vecchio. And people keep crowding the museums like the Uffizi. Now we are waiting for American tourists and I hope the European Union will soon reach an agreement with other countries."
The proof is in the numbers. When the Uffizi reopened in May, the museum recorded over 21,000 visits in six days. During the entire month of May, the museum recorded 100,000 visits, an increase of 40%. The record was on Sunday, May 30th, with a total of entries.
The Souther islands have also reason to be optimistic for tourism in Italy. In the major towns of Sicily, over 300 cruise boats will arrive and 80% of hotels and hospitality structures are already full. The first American tourists have arrived at the beginning of June, choosing both art destinations like Palermo and Covid-free islands like the Eolie. The hope is that the season will last until October.
"The June numbers give us hope," said the vice president of the hospitality industry in Sicily, "the influx of tourists should increase during summer and we hope this will be a long summer. We had a difficult year and now it's time to try and get back on out feet."
Rules for travelers
Are you dreaming of Italy? Here's how to visit.
European travelers can enter with the Green Pass and they don't need to quarantine. If they haven't received both vaccine doses, Europeans can show a negative test (48 hours in advance) or proof they recovered from the virus.
Extra-EU travelers have to fill out the Passenger Locator Form before entering. Plus, they need a negative test 72 hours before landing. These rules are valid for American travelers too.
Other foreign visitors might have to undergo 10 days of quarantine. After, they'll need a negative test to move in Italy.
How can travelers find out which category they fall into? On the government's website Farnesina, there is a form that can solve all doubts -and it's constantly updated. (Click here for the form.) Travelers in Italy need to remember that wearing a mask is still mandatory, but indoors and outdoors.
So, the hopes for tourism in Italy are high for summer 2021. Travelers can move safely and they can finally enjoy their favorite destinations. Where would you like to go?