Italian Design: Leaders in Form and Function
Up until the 1930's, much of what is today called industrial design was considered 'decorative art'. It was only after WWII that it became known as 'industrial design' with the production of the first Vespa scooters by Piaggio (1945) – on an industrial level.
The story goes that the Piaggio company was making front-landing gear and wheels for WWII fighter planes. After the war ended, they didn't know how to further use this equipment so Mr. Piaggio had a very creative idea: design a scooter and use the machinery to make its wheels. The commission to design it was given to an engineer by the name of D'Aschanio, a Piaggio employee. The rest of course, is history, as the world's most famous scooter was born!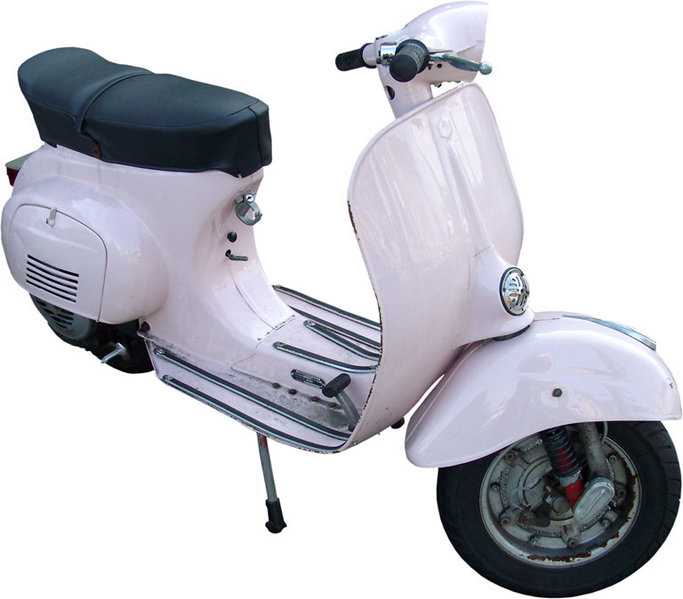 Towards the end of the 1940's, architect Gio Ponti, through the 'Domus' magazine, was divulging the results achieved by world renowned architects, decorators and designers. From this arose a liberal-style of design, open to any kind of experimentation.
In the 1950's, Italian design took a crucial turn from the technical, formal and artistic point of view. These projects were known to be very competitive, striving for innovation and creativity. During the same time there were other famous European design schools, especially from Germany and Scandinavia, but they were bound stylistically to the German functionalism of the Bauhaus movement.
This golden period of Italian design production began due to the merging of the designers' work and the research the Italian industry was carrying on. Designers also took tips from names in contemporary art and architecture like Alvar Aalto, Marcel Breuer and F.L. Wright. A natural fit, considering that most of the Italian designers were architects and engineers.
A long series of new projects confirmed this research in terms of functionality and elegance. The research was applied to every day objects, from sewing machines, portable fans, motorcycle goggles, to unusual designs such as slanted soup plates. A classic example of the era's design is in Olivetti's writing machine 'Lettera 22' created by Marcello Nizzoli.
Gae Aulenti, Achille Castiglioni and Vico Magistretti were the top Italian designers of the 50s' and 60's. They did an excellent job as Italy became a Mecca for the new creative generation of international designers.
Apart from industrial and furniture, Italy is also famous for automobile design, with car stylists like Bertone (Lamborghini Miura), Pininfarina (Ferrari), Ghia (De Tommaso Pantera), Giorgetto Giugiaro (Maserati Ghibli), and D'Ascanio (Vespa scooter) and many more.
Italian design likes to blend form with function and a touch of irony. It likes to reinvent or reuse objects thought obsolete a few years ago in order to recreate something totally new from something old.
Most Italian designers like shapes that are very fluid and pleasant. Because of their emotional and suggestive charge, they appear simple and yet complex at the same time. As a matter of fact, many objects transmit a strong human and sentimental power that is known in design circles as 'Emotional Design'.
According to designer Aldo Cibic, a 'Convivial design' also exists. This type of design includes tables and chairs, fanciful lamps, steel cooking pots and other various small household objects. Modern design within Italian interior decoration is known for beautiful couches, arm chairs and other pieces of furniture which resemble sculpture more than furniture.
The reason behind Italy's dominance of design is due to its advanced teaching institutions, design schools and universities. These institutions create a dynamic workforce of various skills, with factories recruiting many young talents every year.
Edited and updated by Damyanti Ghosh