The fact that Margherita Maccapani Missoni was born with an innate sense of style isn't really surprising considering her roots. Margherita is the eldest child of Angela, the current creative director and driving force of the Missoni family design business, and Margherita's grandparents are Rosita and Ottavio Missoni, the founders of the world renowned brand. Missoni is truly a family affair, Margherita's uncle Luca is head of Missoni Menswear and her uncle Vittorio is the company's Marketing Director. As Margherita tells it, Ottavio–or Tai–was the creative mind behind the famous Missoni knits, but it was Rosita who had the eye for shape and the head for business. Even today the 79-year-old matriarch continues to run the Missoni home and hotel divisions.
Margherita, for her part, has recently returned to the family folds and the design house that she long ago became the public image of. At 18, when Angela was repositioning Missoni in the market place, magazines and photographers came to identify the young and beautiful Margherita as the unofficial face of the brand. Currently Margherita continues to be a Missoni ambassador and has starred in official ad campaigns for the company's clothing and perfume lines shoots, also by renowned photographers like Juergen Teller.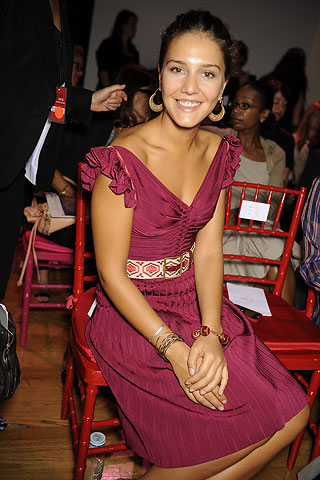 The fact that the Missoni brand remains fresh and vibrant is due in large part to the breath of fresh air contributed by the younger generation of the family, which includes Margherita and her sister Teresa. Prior to officially joining Missoni, Margherita went to school in Milan and Rome and lived in Barcelona and New York. For awhile, while in New York, Margherita took acting classes and made a movie. It wasn't long, however, before the younger Missoni decided that her place was back with her family.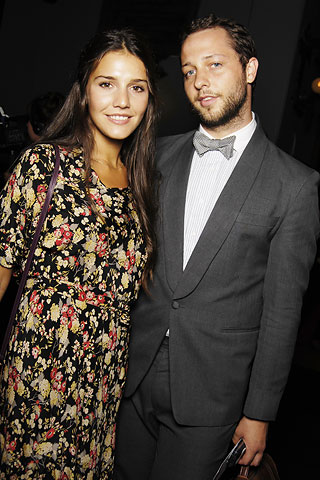 Now living in Milan, Margherita continues to be the face of Missoni in many ways, and has also taken over the design of Missoni accessories and the company's Mare ("Sea") line. Recently Margherita, along with other Italian fashion icons like Alessandro Benetton, starred in ads for Merino wool, often used in Missoni products. On a personal level Margherita is often photographed at fashion shows and parties, has made it on Best Dressed Lists, and names some of the world's best known heiresses (from Tatiana Santo Domingo to Eugenie Niarchos) among her friends. Despite the glitz and glamour, Margherita maintains a reputation for being mature, dedicated to her family and their business, and overall quite level headed.
Margherita's style is also not what is typically seen from many heiresses or socialites. Even on formal occasions you can see the influence of the hippie and bohemian in Margherita, and she's often wearing cheerful colors, bright Missoni prints and outfits that express a lot about her personality. Margherita is also known for her long dark hair and always looks beautiful despite a penchant for not wearing much make-up. Rarely one for a basic black dress, Margherita inspires with her style because she chooses to wear clothes that not only speak to her family's aesthetic but her own, something that is increasingly becoming one and the same.