Friuli Venezia Giulia is a region in Italy and is one of the five autonomous regions that have a special statute. The capital of the region is Trieste. The region is spread over an area of 7800 sq km and has a population of close to 1.2 million. The economy of the region is quite well developed and is based mainly on agriculture and farming. Cattle breeding is also quite popular and widespread. The economy of the region is considered to be one of the most developed in the country. The agricultural products are known to be quite high quality and are exported all over Italy as well as in other European countries. The main products in the region are cheese, vegetables, and fruits. Other than that other important products in the region are cured hams, cold cuts, and salami. The region is also famous for its good quality wines, especially white wines. Friuli-Venezia Giulia also produces large quantities of soy. Let's explore the best places for shopping in Friuli Venezia Giulia, Italy!
Outdoor Shopping in Friuli Venezia Giulia
Outdoor shopping in Italy is quite fun and the best way to explore the traditional lifestyle of the people of the country. In the region of Friuli-Venezia Giulia, there are plenty of outdoor markets and flea markets where visitors can purchase a variety of local products at low prices. Most of these are held once a month or annually and usually visitors would find plenty of antiques, handicrafts, and other odd artifacts and souvenirs.
In Gradisca d'Isonzo, visitors can visit the annual flower market which is held each year on 15th August in Parco Communale. In the same town, there is a large handicraft and antique market which takes place each year in November and December and is known to be one of the largest in the region. In Gorizia, the handicrafts and antique market is held each year in December for ten days.
In the town of Pordenone, the locations of Piazza Municipio and Vittorio Emanuele come alive every month on the last weekend with a large antique market. Visitors would find plenty of graphics, paintings, and jewelry at the market. In Trieste, Piazza della Borsa and Piazza dell'Unita are the locations of a large fair every month on the last weekend with more than 50 stands. Objects like medals, furniture, prints, and various other types of antiques are sole in the market.
In San Daniele del Fruili, every month on the last Sunday there is a large antique market in Piazza Vittorio Emanuele with more than 40 stands. In the town of Udine, every month on the first weekend to there is an antique and handicrafts market in Piazza Matteotti.
Shopping in Friuli Venezia Giulia
Shopping in Trieste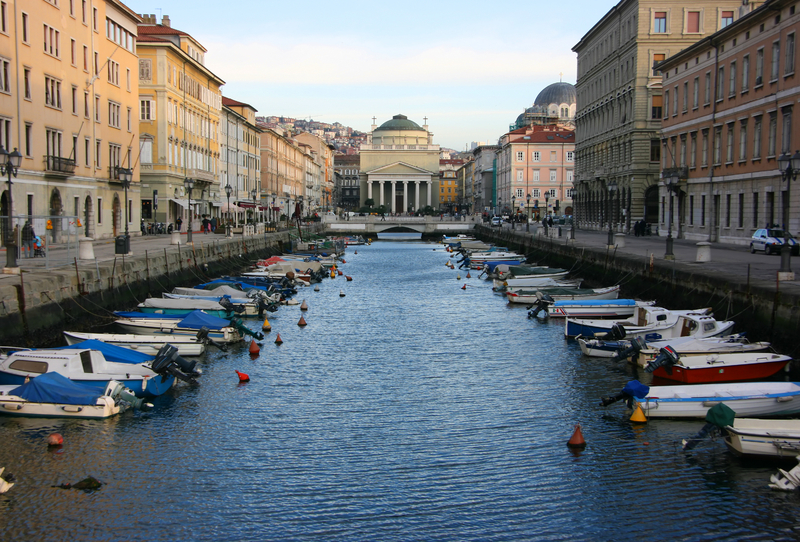 Trieste is the capital of the region of Friuli-Venezia Giulia. The city is quite large and there are plenty of good places to shop for visitors. There are many shopping streets in Trieste where visitors would find many small shops that sell clothes, shoes, bags, and jewelry. Mostly in Trieste, visitors would find local Italian brands and not many international brands.
Other than that the weekly outdoor food markets are also quite good places for visitors to purchase fresh local produce, bread, cheese, olive oil, and various other food items. Piazza Unità d'Italia and the "ghetto" are two places where visitors would plenty of good places for furniture. Also, in the same area, there are many good places where visitors can purchase antiques, Austrian silverware, and Bohemian glassware.
Visitors can also purchase handicrafts, artifacts, paintings, and glassworks from Venice and France in Trieste. Antique engravings, printed fabrics, historical photographs are also available in the city. Trieste is definitely a great place for shopping in Friuli Venezia Giulia.
Shopping in Pordenone
Pordenone is a province and town in the region. Pordenone is actually quite a small town but there are still plenty of places where visitors can purchase good products. The best things to purchase in the town are food products since these are the best in the region. In most food stores visitors would find good quality extra virgin olive oil, traditionally produced honey, organic produce and spelled, wholemeal flours, etc.
Also, there are many good wine shops in the town where visitors would find good quality red and white wines which have been produced in the region like Friuli Aquileia. Sausages of good quality are available in most food products which are known as cotechino, which are spiced pork sausages. Another typical product here is fermented turnips. Turnips are fermented in marc for around two months which are then grated and used in many local dishes.
Gorizia – shopping in Friuli Venezia Giulia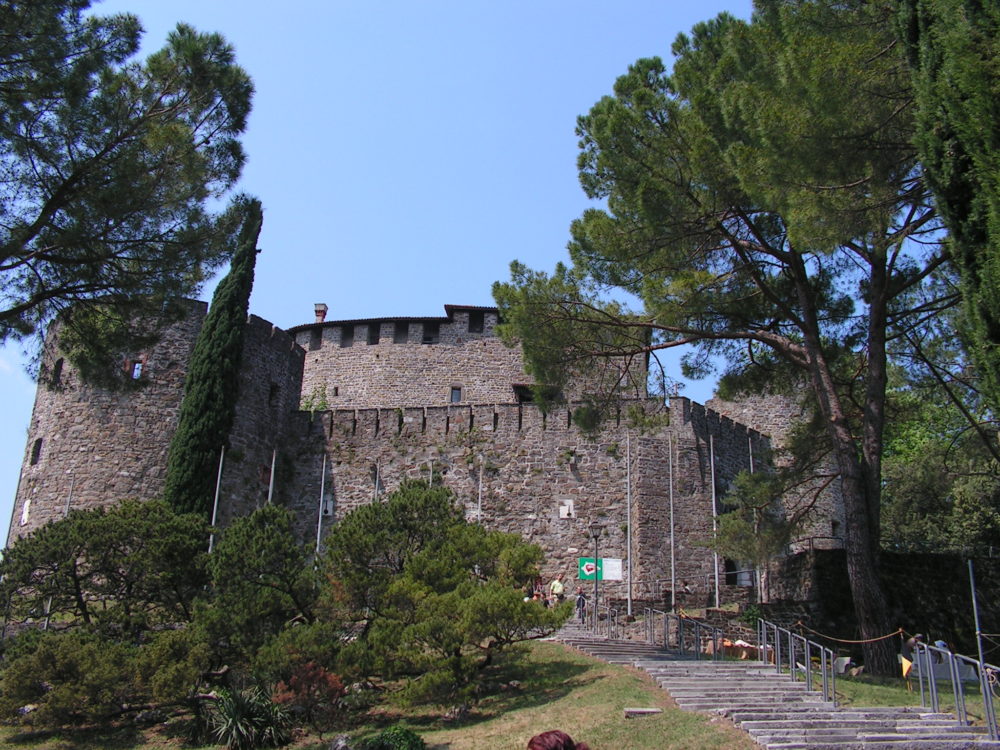 Gorizia is one of the provinces of the region and the capital of the province. The province has a coast line because of which seafood is widely used in the dishes here. The food markets that take place weekly in Gorizia are the best places for visitors to get a glimpse into the lifestyle of the locals of Gorizia. These markets are quite crowded and are open-air but they are also a lot of fun. Most of these markets would have plenty of good fresh produce like vegetables and fruits, many fresh seafood items, and several good quality food products like freshly baked bread, olive oil, sausages, cold cuts, and salami.
The older part of the town also has many small ancient shops where visitors would find many handicraft items, wooden artifacts, paintings, fabrics, and other items.
Shopping in Udine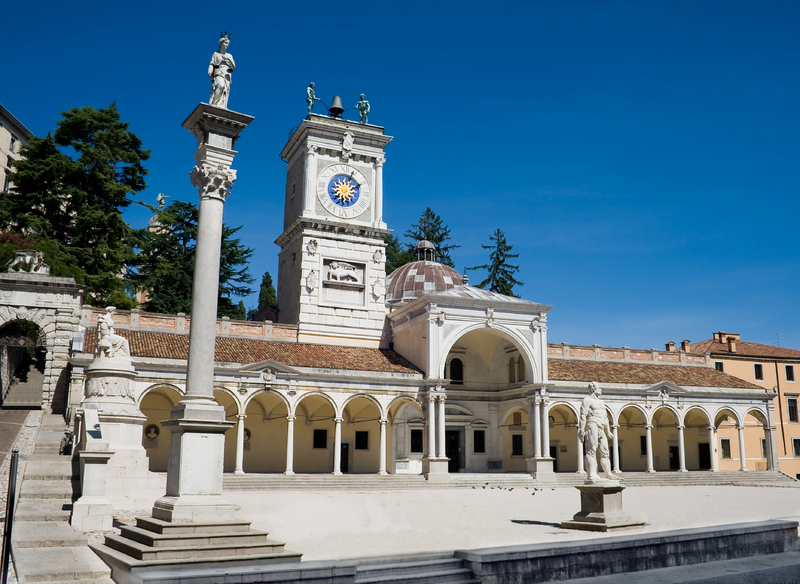 Udine is the fourth province of the region and the town of Udine is not very large. Shopping in Udine is quite traditional and visitors would mainly find local Italian brands of clothes, bags, shoes, and jewelry on the shopping streets. The best thing to purchase in Udine is food products. The bakeries in the town have several varieties of good pastries, sweets, and cakes. There are also plenty of food stores in the town where visitors can purchase good varieties of cheeses and olive oils. There are also a few good wine shops in Udine where good quality local wines are available.
Outlet shopping in Friuli Venezia Giulia, Italy
Clothes, Sports shops, Accessories, Shoe shops, House & Home, Gastronomy, Lingerie shops, Kids
*All shops closed on Sundays unless otherwise indicated
Marzotto Factory Store
SS Rabuiese, c\o Centro Commericiale Rabuiese
tel 04-0232390
Muggia (Ts)
Mon-Sat 930-730
Save 40%
The outlet is located In the shopping mall "Rabuiese" which sells the brand names; Borgofiori, Uomo Lebole*, UI Trendy, UI Sport,, Principe by Marzotto, and Valentino
They carry clothing and accessories; shoes, boots, belts, and hats for men and women.
Spaccio (Outlet) Kappa
Via Terza Armata, 30
tel. 04-81410600
Monfalcone (Go)
Tues-Sun 9-1230\3-730 Mon 330-730
Save 30-70%
An outlet dedicated to sports clothing; pants, jackets, sneakers, sweats, hats, bathing suits, backpacks and more. Great for youngsters and families.
Shoes!
Bata Factory Store
S.S. Rabuiese, 15 Centro Commerciale Rabuiese
tel 04-09236266
Muggia (Ts)
www.bata.it
Mon-Fri 9-930 Saturday 9-8 Sunday 9-1\330-730
Save 20-50%
A true shoe paradise, with at least 10,000 models for men, women and children–classic to elegant–dont miss the sale seasons in Janurary and July!

House and your Home!
Gabel Industria Tessile
Via IV Novembre, 27c
tel 04-81392615
Piedimonte (Go)
Mon-Sat 9-1230\230-7
Highway-Autostrada A4, exit at Gradisca-at Gorizia pass under a bridge and go straight, the outlet is 500 meters from there.
For your home items by Gabel & Somma. Sheet sets in cotton and flanel, sponges and towels and couch throws.

Gastronomy!

Nonino
Via Aquileia, 104
tel 04-32676331
Pavia di Udine–Percoto (Ud)
Mon-Fri 830-12\ 2-530
Take the Autostrada-highway A4 and exit at Palmanova. Then get onto state highway 352 for Udine and turn right towards Percoto
Save 20%
Direct sales of the noted Grappe Italiane" of exellent quality. The also sell Amari and other distilled liquors.
Lingerie!

Calzedonia-IntimissimiVia Nazionale, 9
tel 04-32545733
Tavagnacco (Ud)
Tues-Fri 930-730 Monday 3-7 Saturday 930-730
Save 20-40%
Collections by Calzedonia (tights, socks, and pantyhose) and Intimissimi. They have a promising selection of bathing suits, spandex tops, underwear, and lingerie in general.