The MotoGP 2021 Championship starts on March, 28th in Qatar. Let's take a look at Rossi and his new Yamaha.
The final tests
Two weeks before the first races of this season, the riders ran the Qatar circuit. The results of these tests have told the teams what to improve and how the competition is doing for the MotoGP 2021.
Jack Miller and his Ducati came out as the overall winner, with a final time racing time of 1'53″183. The podium was completed by the Yamahas of Vinales and Quartararo. Indeed, Yamahas but not Valentino. In fact, the Italian rider ended up in 11th position, with a final score of 1'53″993. Still, definitely not far from Miller. There are 11 riders who scored below 1'54". It seems like fans of the MotoGP can expect a championship of surprise.
Rossi's reactions
It's a new team and the Italian champion already has different, better feelings.
"I am very satisfied of the results," Rossi said, "I feel comfortable and I'm faste than last year. The new things and changes have worked. However, only the races will tell us the truth."
The Doctor seems optimistic. The MotoGP 2021 might be his best championship onboard the Yamaha. Perhaps not his last one. "If I am strong and can fight for podiums and victories, I will continue another year," he said.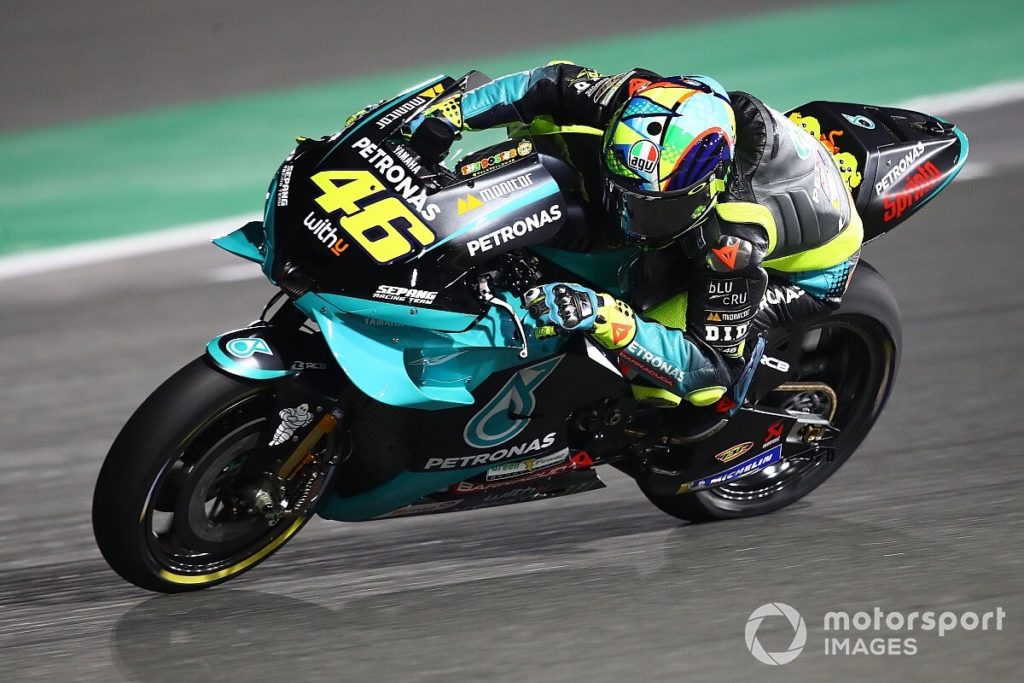 Mark the calendar. The first race is set for March, 28th. The same weekend as the F1 with the new Ferrari. Will the Italians triumph?