Modern Italian Beds and Drawers
Italian Made Beds
Home is where the heart is. Everyone turns to home for comfort, relaxation and satisfaction. And, at home, we all have our favorite spots to relax, unwind and release stress. For most of us, the bed room is this favorite spot because we know that we can relax and just rest in our bedrooms.
To fortify this relaxed feeling, special care needs to be taken to choose the right kind of beds that are comfortable and make a perfect fit for our body. The new modern Italian beds score well as a replacement to the ones from the old school.
Opposed to the contemporary beds, modern beds offer quite a lot. Custom designs, styles and other attendant frills are quite common with modern beds. Manufacturers vie with each other to provide features that would attract customers to their product and influence the buying. Since these beds are meant to provide you comfort, help you feel relaxed and unwind, the price by itself often does not make up the major criteria. Once you identify some useful features with a particular make, you could be willing to spend that extra little money to ensure an additional degree of comfort.
If the revolutionary designs and features of the modern Italian beds were not enough in itself, the internet has made it all the more compelling to take a good look at the variety of offerings in the market place.
Right within the comfort of your bed room, you can visually inspect a wide array of modern Italian beds, raise queries, look for bargains and finally, order out the bed of your choice. The effort required from you for all this is just a few clicks and of course your credit card.
Modern Chest of Drawers
Once you have chosen the right modern Italian bed for you, the next thing you would be looking for is Modern chest of drawers. Useful and elegant looking storage is an essential part of any bedroom and yours can be no exception. Chest drawers smoothly finished and with trendy designs are great and handy storage space which will make your room look good. Dressers and nightstands in attractive Italian designs with smart wood and leather finishes are available to answer your aspirations and budget. Some of the chest designs you can choose from are: Modern Italian chest of drawers – Diva, Modern Italian Chest of Drawers – Ego or Modern Italian Chest of Drawers – Odissea, all shown below.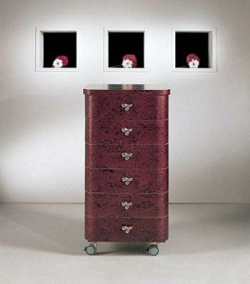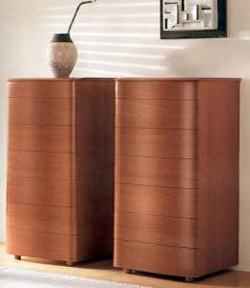 Diva on the left, Ego on the right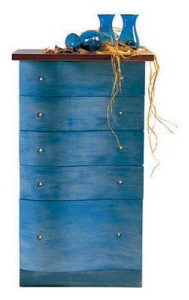 You will certainly be able to view several other designs and models when you visit the relevant internet web sites.
Modern Italian Dressers
Having decided on your modern Italian Bed and the modern Italian Chest, you would now want to look at the Modern Italian Dressers to provide the ambience to your Bed room as well as keep your dressing aids stored in an organized and handy way. The Dandy_4 drawer dresser or the Monaco 6 drawer wooden dresser are some of the representative samples you could see on the internet.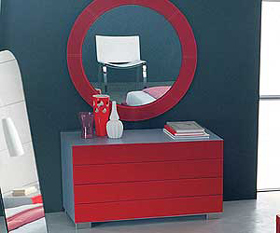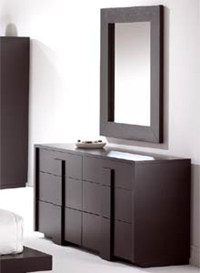 Dandy on the top, Monaco at the bottom
These are simply representative samples of the various types of dressers available in the market and your selection process can be wider when you physically visit the stores or browse through the several hundred offerings available on the internet.
Decorative Pillows
To accentuate your home/bed-room furniture you will need decorative pillows, pillow cover, cushions etc. The Italian modern cushion covers have the ability to transform the way your furniture looks and provide a face lift to your living space or bed room. There are several contemporary as well as modern designs on offer and each of them use elegant textiles to bring about the end product. To start furnishing your home, you can pick out unique designs and vibrant colors from a range of offerings to suit your taste and budget. The Hold modern pillow or the Trio modern pillow or the Lane designer pillow can assist you in your selection and more such samples can be viewed on the internet.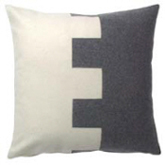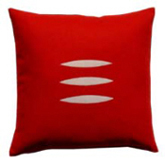 Merge with the Italian Decorating Style
Having selected your Bed, Pillows and Bedroom furniture, you would now feel the need to merge the rest of your furnishings to the great Italian Decorating style. If you are looking for that Tuscan country side feeling from your décor, the Italian style will be the best answer.
For a professional look, window treatments will be equally important.
If you choose your curtains, drapes etc. for your windows carefully, you are sure to get that earthy ambience. Simplicity will be the watchword and to add style, you can look around for small things that can polish the look and feel of your décor.
When you get the accessories, rugs and furniture synchronized with your themes, it would be an easy and interesting exercise to implement Italian country decorating style. Your creativity can then be put to best use to obtain that grand Italian look. Selected pieces of furniture and accessories can add a bit of that old-world Italy to your home.
For an enhancement, you could even try some pieces of the Tuscan Style, Renaissance or just contemporary designs. Good rugs in subtle colors synchronizing with the environment will glaze your effort since it may not be necessary to emphasize that good flooring always makes a major difference.
The Tuscan Style
It is towards the end of the 14th century that the dark ages in Europe began to fade paving way for the rebirth in culture, a search for knowledge and scientific advancement. The growth of the craft guilds for furniture makers also began around the same period. Renaissance furniture typically is large, ornate and heavy with delicate carvings portraying almost everything – fruits – vegetables – birds – human figures, almost everything that occurred to the artist. The renaissance pieces are generally big – big indeed and can eventually dwarf every other thing particularly in smaller rooms. Renaissance began in Tuscany, but spread throughout the rest of Italy.
Simple, rustic but opulent looking designs are the path Tuscan furniture took and was predominant in the rural areas of the country. The Tuscan furniture is sturdy but is not ornate. The accessory pieces like wrought-iron tables and the ceramic and earthenware jugs lend it the distinct look.
Projecting a relaxed, lived-in style is all what the Tuscan style is all about. Tapestries and murals cover the walls, throw-pillows and blankets can be found everywhere and bowls of brightly colored fruit – Real or artificial decorated the large kitchen tapes. From the ceilings, herbs hang and the cupboards display linens or dishes.