Guidelines to the Right Outfit for Business & Pleasure
If you are after impeccable fit, luxurious fabric, and superb craftsmanship, look no further than Italy, the global leader in luxury fashion. There are many considerations to take when shopping for clothing. To get the most for your money, buy classic pieces that will stand the test of time.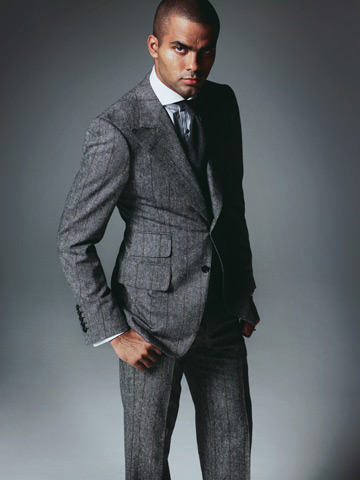 The right suit will take you from your best buddy's wedding reception to the boardroom. You definitely don't want to cut corners when you purchase a suit. Choose a muted color, such as charcoal or navy blue, and a non-seasonal fabric of wool or a wool blend. Consider this an investment, because the quality of a high-end suit is very apparent in the fabric and cut. When you try it on, there are several things to pay attention to so you can feel confident you have the right size.
Try out the buttons to make sure that they close easily and don't pull when you sit or stand. Make sure you can move your arms freely. The lapels should lie perfectly flat and show a 1/2 rim of the collar of your shirt. Shoulders should skim your body and not be boxy or tight because they cannot be altered. A Gucci 2 button suit with flat front trousers makes a powerful statement.
Prada's skinny ties are about an inch narrower than your standard tie. It's a slight modern update that will give you automatic points in the style department. Prada features a range of styles, including serious stripes and funky graphic prints. Choose a color that compliments your suit, but make sure it is always darker than your dress shirt.
Denim is a versatile staple that should be in every man's wardrobe. Dress up denim with a blazer for the nightclubs or relax at the ballpark in your favorite t-shirt and jeans. But remember, there is nothing worse than seeing a man in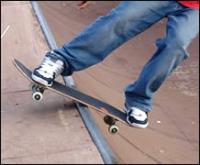 stonewashed, tight, or tapered denim. With Diesel, you can't go wrong. Each pair boasts supremely soft cotton, expert "wash" methods, and details like rivets or pocket embroidery. Your best bet is hitting the store and trying on different pairs until you find one that you feel comfortable in. Diesel's bestseller is the "Zaf", a slim boot cut with a low-rise waist.
Tod's is famous for its buttery, supple leather goods. The Calfskin Computer Bag is no exception. It features black textured leather with contrast stitching. There is an adjustable shoulder strap and metal hardware. The assorted accessory pockets are perfect for keeping your office necessities on hand. It's an ultra-sleek choice for your daily commute.
It comes as no surprise that Armani Acqua Di Gio has a cult following. The classic seductive blend of citrus, rosemary, and marine notes has been rumored to have aphrodisiac power. The only downside to this popular scent is you risk smelling exactly like your girlfriend's brother, or worse, her ex-boyfriend. If you are after a sexy, masculine blend that the masses haven't caught on to yet, try Armani Black Code. This spicy oriental scent has notes of lemon, bergamot, and Guaiac wood that will drive the ladies wild.
Italians have the edge when it comes to fashion and quality never goes out of style. The clothing and accessories mentioned in this article can be found at their corresponding websites.
By: Meredith Paslawsky