One of the protagonists of the Italian coronavirus situation is the "IoApro" movement.
Italy coronavirus situation.
In Italy, coronavirus is killing the economy. Open, close, re-open, and close again. The restaurateurs are fed up with the government's containment measures. The climate of uncertainty and sudden changes created dissatisfaction and frustration. In particular, people working in hospitality do not know what will happen to them and fear for their future.
Italy coronavirus news: what is "io apro"?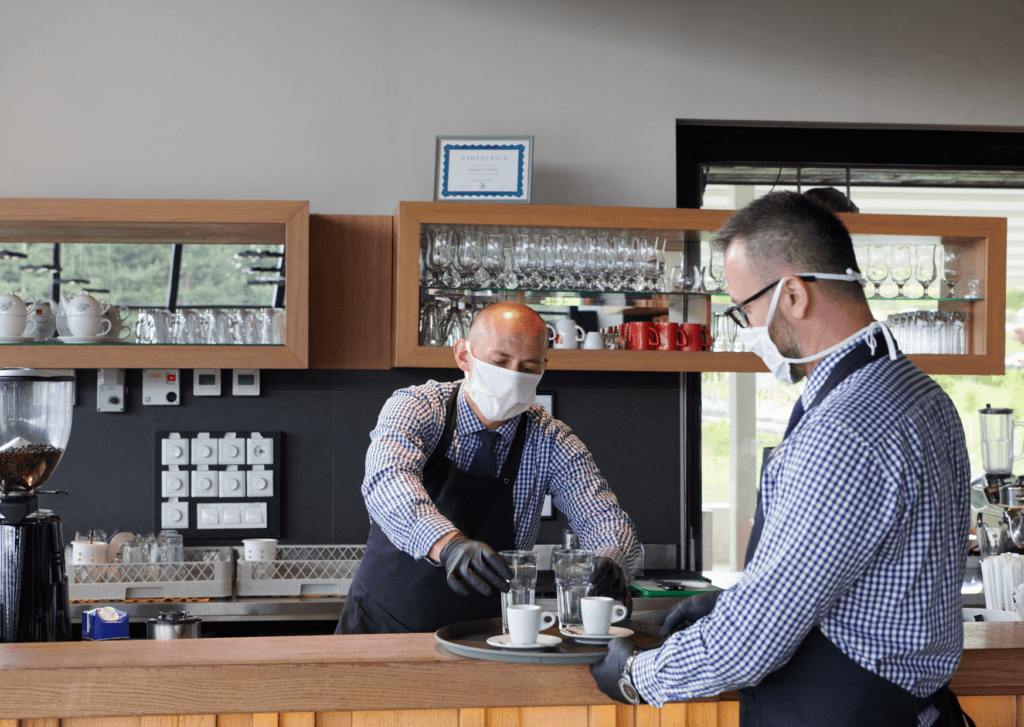 Maurizio Stara, owner of the RedFox pub in Cagliari, Sardinia, asked other club managers to join his protest on Facebook. He said he will place a sign on the pub door saying "Io Apro" which means "I open". "io Apro" is now a "civil disobedience" movement that came to life amidst indecision and the drastic decisions of the Italian government towards restaurants, bars, and shops. On Friday 15 January, a peaceful protest gave real life to the movement. The aim is to demonstrate the ability of restaurateurs to respect and enforce the prevention rules against Covid-19 while reopening their activities. Moreover, the movement seeks to unite traders from different regions and sectors with the objective to reopen all businesses.More about the pandemic in Italy.
Italy coronavirus updates: April 12 firecrackers and tension with the police.
Tensions characterized the sit-in (not authorized by the police) in Piazza San Silvestro in Rome. About 500 demonstrators gathered under the name "IoApro". They asked for the reopening of commercial activities. Among them restaurateurs, entrepreneurs, bartenders, and shopkeepers from all over Italy. When CasaPound militants (far-right and neo-fascist political movement) arrived, tensions started. People threw paper bombs, smoke bombs, and firecrackers at the police. the result was moments of scuffles. In the square, the demonstrators were divided between restaurateurs and Casapound. A boy who was injured by a bottle launched in the air.
Due to the Italian coronavirus situation, restaurants and bars are now collapsing. so protestants demand the right to reopen their businesses in compliance with the rules and safety protocols. During the last protest, Momi El Hawi, 34 years, one of the leaders of the movement said: "We shall remain united, we do not accept violence. We are working people, not criminals. We are here without banners, we want to sit at a table and get concrete answers".