Italian Furniture. Many Different Designs from Italian Merchants
Nowhere is the Italian penchant for attractive design and style more evident than in the area of home decoration and furnishings. In recent decades Italian designers have extended their sights from clothing and accessories to all areas where style and good taste make a difference, and furniture is certainly one of these. Italian furniture exhibits all the characteristics of Italian design and style!
In Italy there are long traditions of furniture making. Without going back to remote historical periods, suffice it to say that many currently existing furniture manufacturing companies began operating on a small or family basis in the early 1900s.
Today, the main furniture producing areas of Italy are the Brianza (a zone in the Province of Milan), the Veneto and the Marche. Decades of experience have resulted in the development of skilled workers and sophisticated machinery able to turn out quality Italian furniture at all price levels.
Italian furniture makes use of a wide range of materials. Wood, the traditional material of the past, is accompanied by newer materials ranging from metals such as steel and aluminum to glass and crystal, to plastics and resins. The newer materials have been used by Italian furniture designers to give free rein to their creativity opening up an entirely new generation of furniture styles. However, traditional Italian furniture made of wood continues to flourish along side the more dramatic and stunningly designed contemporary pieces.
In recent years, innovation in furniture manufacturing in Italy has been mostly in the direction of developing pieces of clean linear design and making use of new materials that are both resistant and easy to maintain. Check out the best Italian furniture brands too!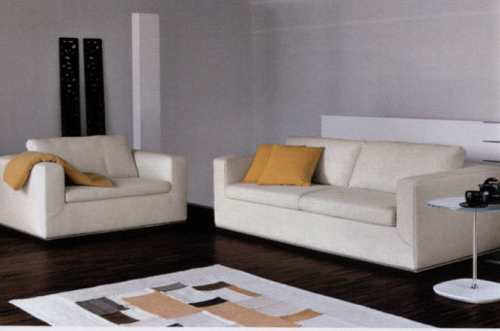 It is important to underline that Italian furniture styles have changed along with changes in life styles. The underlying trend in life style, and not only in Italy, is towards greater simplicity and functionality. Rising costs of living, reduced availability of paid household help and the rise in women's away-from-home employment are all factors that have contributed to the quest for simplified and easy living arrangements and have resulted in changes in the style of Italian furniture.
How, then is an Italian home furnished? If we consider an Italian home that has been furnished in the last decade, this home would normally have a large open space divided into a living room area and a dining area. Contrary to the tendencies of the past when these functions were divided into separate rooms, current living styles underline the need for less formal arrangements. Italian furniture designers have responded to such changing needs. Italian living room furniture, in particular sofas and couches, are produced in modular form so that pieces can be moved about to meet family needs. Italian wall furniture, in particular closets and book cases, is designed so as to allow maximum storage space and accessibility to various stored items. Contemporary Italian dining room furniture focuses on luminous and easy-to-clean materials such as steel or aluminum and plastic or crystal.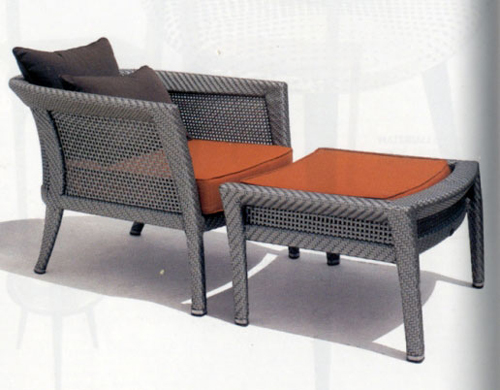 Typically, however, a modern Italian home is furnished with a mixture of contemporary Italian furniture and traditional or antique pieces. Thus, for example, alongside the modern low slung sofa or near the steel and plastic dining room table, an antique chest of drawers or side table reminds the occupants of the home of their traditional values.
Antique Italian furniture has been in high demand for many years, and it is now increasingly difficult to find interesting pieces at accessible prices. The taste for the past can to some extent be satisfied by the so called "arte povero" (poor art) pieces that were the modest furniture of poor families, dating from the late 1800s to early 1900s. While such items of Italian furniture may be well suited to a country home or to a rustic décor, in general they are difficult to adapt to urban décor and more functional Italian furniture.
However, a taste for the past can be satisfied by pieces of Italian furniture produced by contemporary manufacturers using traditional designs and decorations. Such pieces of Italian furniture combine the attractiveness of traditional craftsmanship with the advantages of modern materials and technology. In addition many of these "historical" pieces of Italian furniture employ hand finishing by expert furniture makers and artists.
For example, painted Italian furniture furnishes some very attractive accent pieces that are suited to a wide range of traditional and modern decorating solutions. Such painted furniture makes use of designs and painting techniques that were employed for the furniture in the homes and castles of nobles and rich merchants in the medieval period. The paintings are even aged to give them a mellow and restful tone that allows them to be fully integrated into a contemporary décor.