Fashion in Italy is a national preoccupation. Even the remotest of towns are inhabited by people who care how they look. Unsurprisingly, many Italian Fashion Houses are family-run affairs, be it the unparalleled legacy of Ferragamo or the colorful traditions of Missoni.
Some of the Italian Fashion Houses are more than fifty years old, as the house of Valentino which opened its doors in the 1950s. Then there are relatively modern houses like Anteprima, which opened in the 1990s. We can also talk about Antonio Fusco, a Neapolitan fashion designer. But the creed for all of these Italian design houses is a search for excellence, beauty, stressing the details, and a relentless quest for quality.
A list of Italian fashion houses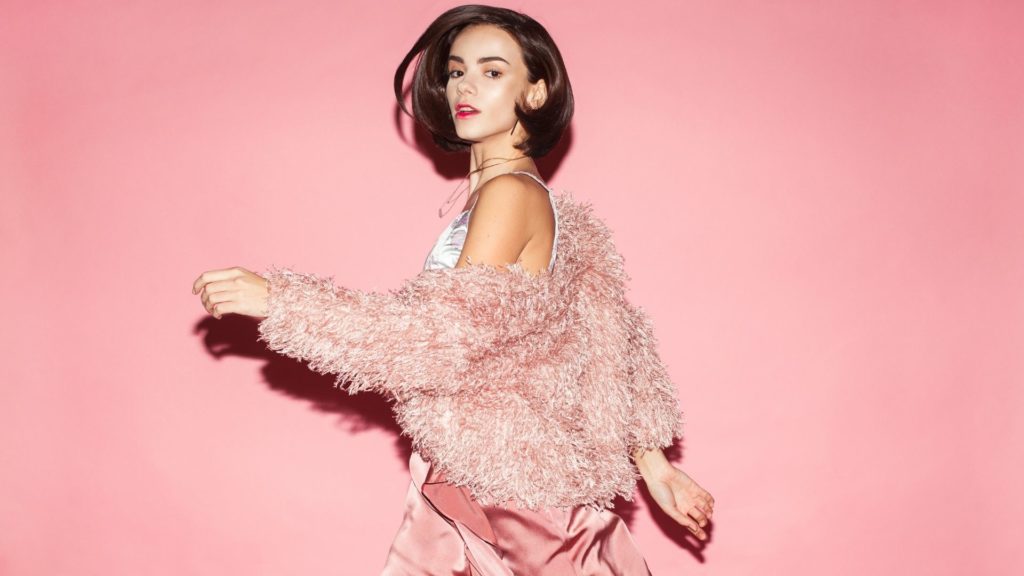 Italian fashion has always distinguished itself from the rest of the world through its emphasis on style, on the importance of looking good with, or despite, the trends. The fashion houses have survived in the cut-throat world of la mode purely through a refusal to give in to the temptations of making a fast buck, by making sure their strategies for growth were long-term and well-planned, rather than short-sighted and high on returns.
Gucci – Our first Italian fashion house
We start our Italian fashion houses list with Gucci. The Gucci brand was founded in 1921 by Guccio Gucci. Nowadays, the brand is one of the oldest luxury fashion brands that are from Italy and producing luxury goods categories for men and women.
It had become a prestigious brand, which symbolizes the authenticity of the Italian tag around the world. They grew through creative, innovative, and sophisticated goods, made by high-quality standards.
Prada
Since 1913, the Prada fashion house had been known for the mix between minimalism and traditional style they put into the most creative fashion pieces. Miuccia Prada took this brand inside the luxury fashion world through classic, eccentric, and modern approaches.
Prada products wear proudly the high-quality standards of manufacture, materials, and style, continuing to keep the brand's growth in influence around the world.
Giorgio Armani – A prestigious Italian fashion house
Giorgio Armanii, the one called " the best fashion designer that Italy has ever produced" is definitely a fashion icon that made the Armani brand be respected and valued in the fashion world. The Giorgio Armani Italian fashion house and its other labels, Emporio Armani, EA7 and Giorgio Armani Privé, Giorgio Armani, Armani Collezioni had become a luxury fashion empire, growing the categories of goods offered to even hotels and restaurants.
Clothing and accessories had met another level thanks to the exclusiveness brought by Armani's diverse creations.
Valentino
Valentino is the pure definition of Italian classic fashion designs. The brand has been growing from a small fashion house into a fashion empire. The Italian fashion house that dresses celebrities has made its appearance at every red-carpet event through elegant fashion pieces.
The fashion house's designs are romantic, lovely, and flawless creations, remaining one of the women's most loved masters of fashion. Moreover, the collections' vision of casual couture and Italian essence brings a continuous evolution to the Italian Valentino brand.
Versace
Versace is synonymous with exclusivity and authenticity. The famous Italian luxury brand is winning the world's recognition in matters of fashion through high-quality creative designs. Their ultra-glamorous creations and innovative designs combine classic designs with avant-garde vibes, leading to epic luxurious pieces.
Versace, as a high-end Italian fashion house is sought by fashion lovers all around the world, especially by the world's biggest celebrities.
Fendi
Fendi is another Italian luxury brand. It had spread around the world of fashion through designer handbags made with enormous precision, inspiration, and innovative designs. By starting as a family business, it has been growing since 1925, with a rich Italian history. It is known for it's
High-end ready-to-wear pieces, as well as for the Roman roots, traditions, and the daring power that is aquainted during their 90 years of existence for the fendy, another successful Italian fashion house.
Bottega Veneta
Bottega Veneta means timeless designs and amazing craftsmanship blended with high-end materials. The functionality that every product for men and women meets is one of the things that kept the brand have unbelievable growth, making it one of the best luxury brands in the world.
Also, they are reinventing themselves little by little, and slowly becoming a sustainable Italian fashion house and luxury brand. It was the first luxury brand to receive a LEED certificate for its headquarters.
Moschino
Moschino, offering a large list of goods, from clothing, accessories to fragrances. Their style can be described as elegant and colorful, creative, and loved by lots of celebrities. The brand has also different labels, such as Moschino Couture, Cheap, and Chic by Moschino. The other 3 are Moschino Uomo, Moschino Jeans, Love Moschino.
It is an Italian fashion house with a variety of styles and products that would help you step out of your comfort zone, daring to try their playful designs.
Dolce and Gabbana
Dolce and Gabbana show what the true passion for fashion looks like. Since 1985, it is the Italian emblem of dynamic and extravagant wear. It is also considered one of the most prestigious fashion houses in the world. Their designs are loved by celebrities and luxury fashion lovers. They are loved for the both formal and more rebellious styles that Dolce and Gabbana present in every piece.
Their unique aesthetic brought an amazing interest for women that love the mix of feminine and Mediterranean exotic, by so creating a new trend.
Miu Miu
Miu Miu, an Italian fashion house for clothing and accessories had earned the name as being a high-fashion brand through the rebellious, youthful, and childish trends that it created. Entirely owned by Prada, Miu Miu is a brand with a big ROLE. It has the role of showing through high-quality fashion pieces, exactly the opposite of Prada's style.
Meanwhile, the synonymous of the brand is full creativity. Then, combined with daring vibes, creates fashion pieces for everyone who wants to escape the ordinary.
Chiarra Ferragni
We end our list of Italian fashion houses with Chiarra Ferragni. She is an Italian woman that proves what does it mean to have ideas and dreams, and the ability to start designing during our times. If the other brands that we have mentioned have already years of experience, Chiarra Ferragni is the innovative Italian of our times now.
Moreover, the Chiarra Ferragni brand started as entrepreneurship in blogging and influencer life. Then, it turned into becoming one of the most famous fashion bloggers from Italy. She created her own brand, along with fashion pieces entirely made in Italy, made of high-quality materials and leathers.
The Italian Fashion houses that spread all over the world – Read the fascinating stories behind the passion, growth and unstoppable determination that lead to a whole new concept of fashion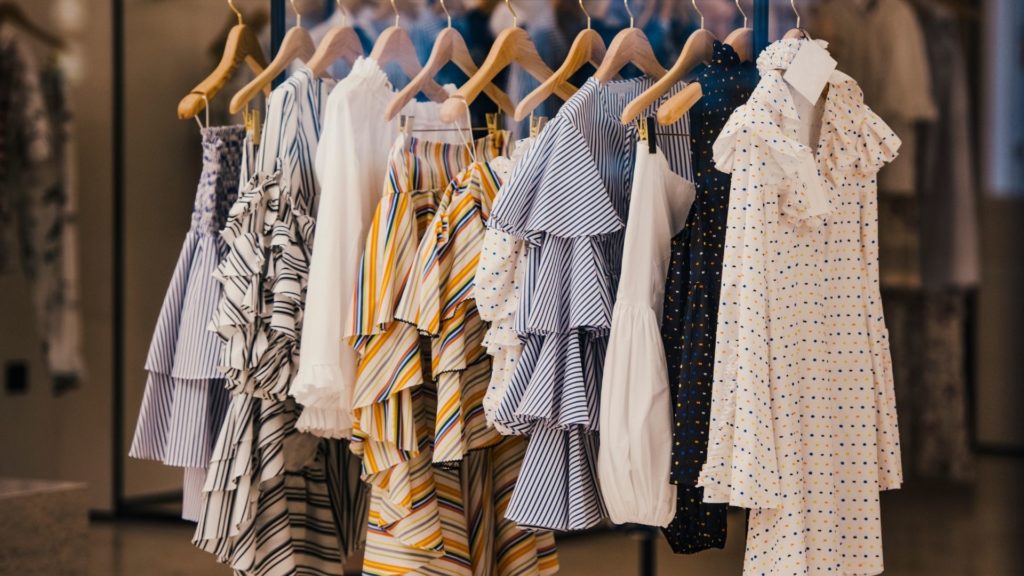 The Italian fashion innovation, creativity, and style led to the spread of Italian Fashion Houses all over the world. Also, from Hong Kong and Tokyo to Brasilia and New York, they have made their mark everywhere.
Furthermore, these above fashion houses from Italy now own towering, stylish, flagship outlets in Milan and Paris. They also spread in Asia, South America, the United States, and Europe, making their presence felt in the various fashion markets of the world.
Those set trends and send the models on Italian ramps geared in the latest and the best. Names like Prada, Gucci, and Armani are household names across the continents, well-respected for their excellence in fashion and innovation.
As you have read, from the largest to the latest, each Italian Fashion House has a fascinating introduction. They have a story of passion, growth, and unstoppable determination. Their main aim is to establish their own concept of fashion in Italy and the world. Moreover, the aim of this section of Life in Italy is to celebrate this story, the history of each of these Italian Fashion Houses. Enjoy the stories!
Pin it: Italian fashion houses
Introduction by: Damyanti Ghosh