Richard Sapper: German by Birth, Italian by Design
German born designer Richard Sapper is a man of few words – he rarely talks about his work, preferring to let his projects speak for themselves.
Speak they do – in an international language laced with German aesthetic and Italian style, for Sapper has made his home in Italy, and it is there that his dramatic, sculpted designs have made the most impact. Born in Munich in 1932, Sapper is a renaissance man. He has studied philosophy and engineering, anatomy and graphic art. His work is characterized by pragmatic functionality, yet it also has sculpted grace and beauty.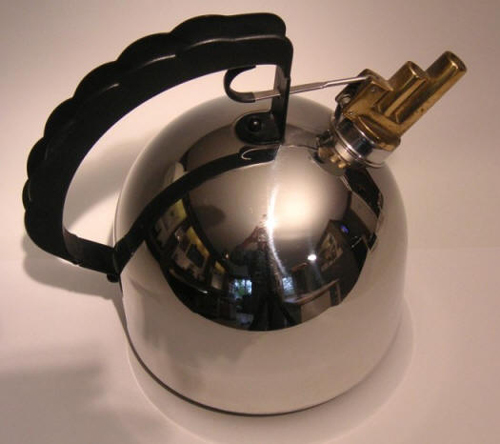 Sapper began his design career in Milan in 1958, and quickly mastered the art of blending German precision with Italian sensuality and love of beauty. Today he creates designs for famous Italian companies like Pirelli, Alessi and Castelli, designing a range of products from coffee makers to cars.
Although his studies ranged in a wide arc, Sapper never attended a school of design. In spite of this, he has produced many timeless designs that have become collector's items, such as the Tizio lamp he designed for Artemides in 1972. This angular, almost skeletal design is an extraordinary example of engineering precision and functional art. The perfectly balanced array on which the first ever halogen desk lamp rests can be adjusted to the correct height and position needed. The Tizio lamp won the Compasso d'Oro (Golden Compass), Italy's highest design award, in 1989.
Sapper scorns nothing as too small, too large or too ordinary as deserving perfect design. His slender Todo cheese grater for Alessi is a piece of modern art for the kitchen bench; work for Pirelli gave rubber tires a look of distinction; the laser door handle he designed for Olivari is a small sculpture.
Many of Sapper's most innovative ideas are drawn from his own environment – he needed a better cheese grater in his kitchen so he designed one. His renaissance restlessness draws him to create designs for many different functions. He designed a folding bike for use in the city, the mechanism inspired by aircraft landing gear. As he pointed out in an interview with Business week, "If I had designed lamps all of my life, I wouldn't have had the possibility of doing something like that."
He has designed cars for Fiat, computers for IBM and even TV sets, but his dream is to design a combine harvester. He is excited by the power of big machinery, but laments that they were not designed to look as beautiful as they could be.
Excitement, power and beauty – by creating products that satisfy the need for something that works, as well as the need for something that is beautiful, Sapper continues to make the functional fabulous.
By Gail Kavanagh