A Brief history of Ettore Sottass and his Designs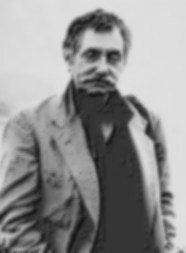 Italy has always been front and center in design; be it cars, fashion, architecture, or furnishings, Italian designers are innovative and on the cutting edge of what's hip and couture.
So it was in 1981 in Milan, when a group of designers revealed a collection of home furnishings called "Memphis". Tired of the stark, dull, basic black themes so common in traditional minimalist design, this group sought to break the rules with color, shape, and true function, and managed to become enormously popular in the process.
At the heart of the Memphis movement was Ettore Sottsass, a very successful designer in his own right. Sottsass was born in 1917 in Austria, but he and his father (himself a celebrated architect) called Milan home. After attending the Polytechnic of Turin, Sottsass opened his own studio in Milan. He went on to work and study design in New York and in India before returning to Italy to lend his services to the Olivetti company.
With Olivetti, Sottsass designed innovative and functional computers, office furniture, typewriters, and calculators. He created the outer casing for the Elea 9003 computer, which won him the prestigious Compasso d'Oro (Golden Compass) award in 1959. Sottsass also created the wildly popular Olivetti Valentine; a portable typewriter that featured a bright red case and was intended for use anywhere but in the office. He loved to use bold colors in office furniture and equipment.
Two decades later, Sottsass was still challenging conventional design. He and a group of twenty-something designers, including Martine Bedin, Aldo Cibic, Michele De Lucchi, Matteo Thun, and Marco Zanini, met up in Sottsass' apartment to discuss a new line of home furnishings. On the record player that night was Bob Dylan's "Stuck Inside of Mobile With the Memphis Blues Again". The group originally decided on the name "The New Design" for their collection, but after the LP they were listening to continued to skip on the word "Memphis", a new title was born.
Each designer brought a different aesthetic to the table. Collectively, they decided to work independently on their designs and bring the collection together with the common goal of breaking away from the traditional modernist design themes. And so Memphis was born.
On September 18th, 1981, the House of Memphis displayed their work with their first show at the Arc '74 showroom in Milan. They had added journalist Barbara Radice to their team, to market their work and write press releases for the international media. The buzz over this new and innovative collection was huge, and the media immediately fell in love with Memphis.
Show attendees were shocked at the gaudy, kitschy colors and prints. Many pieces were covered in plastic laminate, which was a far cry from the standard minimalist design that was so popular at the time. Large, chunky, bright and functional pieces were presented to the press and public alike, taking the design world by storm. Sottsass dubbed Memphis the "new international design".
Included in the Memphis collection was the Super Lamp; a metal semi-circle painted black with rainbow-colored sockets to fit six uncovered light bulbs. There was the Beverly cabinet, which featured hues of yellow and green with snakeskin print doors. The Carlton bookshelf was a marvel of creative design with its angled shelves and many bright colors.
Memphis was an instant success, and for four years the team continued to create limited edition, functional pieces that sported colourful and bold paint, fabric, and laminate. Famous fashion designer Karl Lagerfield and American architect Michael Graves both furnished their offices with Memphis designs. Designers from around the globe joined the movement and created their own Memphis pieces.
In 1985, Sottsass began to grow disillusioned with the group and the constant press surrounding it. Wanting to move on with his career and start something new, he left the group. After struggling to find another niche, he started up yet another company called Sottsass Associati where he was able to concentrate on architecture. Many of his associates from the Memphis group later joined him there.
In 1988, Memphis officially disbanded. Sottsass continues to be recognized as a leader in the Anti-Design movement, which challenged the traditional and minimalist ways of furnishing homes and offices. Memphis pieces have become highly collectible items and are exciting finds at auction houses and vintage showrooms the world over.
Sottsass died in Milan on December 31st 2007.
By Carrie Grosvenor