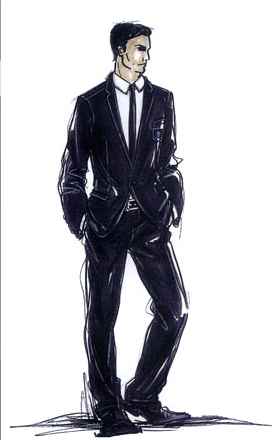 Football, or soccer, is big business in Europe. In countries like Italy it's very close to a religion for many fans. Soccer players are seen as heroes and cultural icons, so it's not surprising that the biggest names are often called upon to shill products for various companies. Footballers can most commonly be seen in ads for sportswear companies like Adidas, and in campaigns for cologne, hair and skin care products. More and more often these same stars are called upon to be the faces of big name fashion houses. Iconic Italian designers like Dolce and Gabbana and Armani are using soccer players in place of male models, trading not only on their name recognition and athleticism, but also on their influence and good looks. It seems that something about the style of a footballer speaks to both Italian designers and the buying public.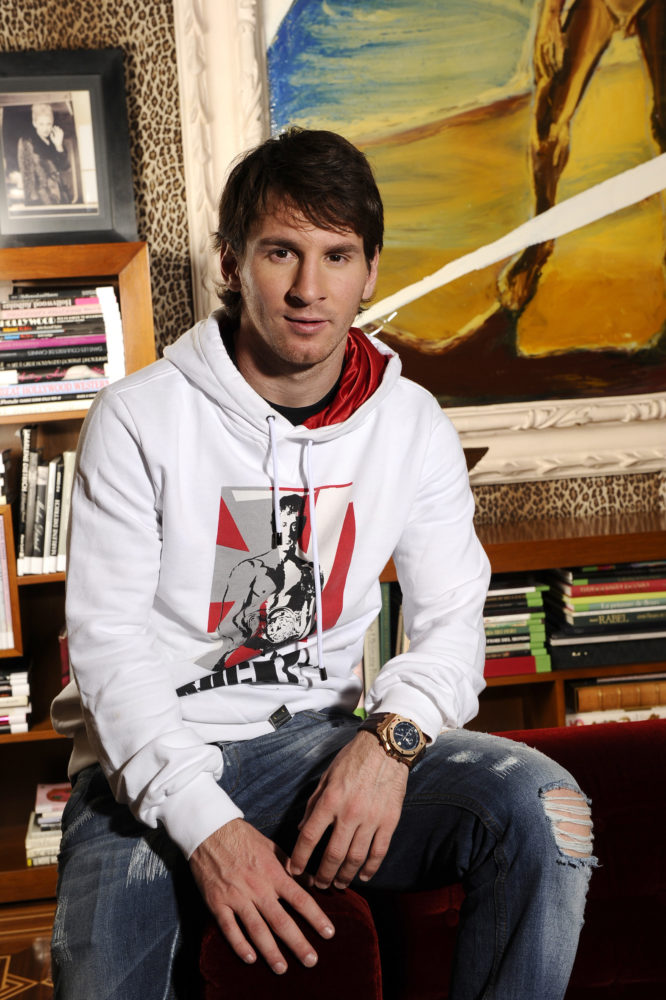 Dolce and Gabbana is a brand that has made quite a habit of not only featuring soccer players in their ads, but also creating clothing for soccer teams. It's said that Domenico Dolce is a big A.C. Milan fan so it's not a surprise that the design duo produce the suits for the Milanese team. Beyond that, Dolce and Gabbana also design items for the Italian National team and England's Chelsea football team. Dolce and Gabbana have created a lot of buzz by producing a number of iconic underwear ads starring members of the Italian national team in the locker room and gym. The first set included eventual World Champions Gennaro Gattuso, Fabio Cannavaro, Andrea Pirlo and Gianluca Zambrotta, while the more recent ads featured names like Vincenzo Iaquinta and Domenico Criscito.
As of late Dolce and Gabbana have also aligned themselves with the best footballer in the world. And when Lionel Messi went onstage to accept the last Balon d'Or, awarded to the best soccer player of the year, he was indeed dressed in Dolce and Gabbana. The design house also released teaser images via Twitter, of Messi dressed in their worn jeans and a hoodie, a taste of the ad campaign to come. While it's not clear how much a star like Messi impacts sales, it seems clear that it can't be a bad thing for a brand if they're aligned with a recognizable face that is accomplished, talented and, quite literally, at the top of his game.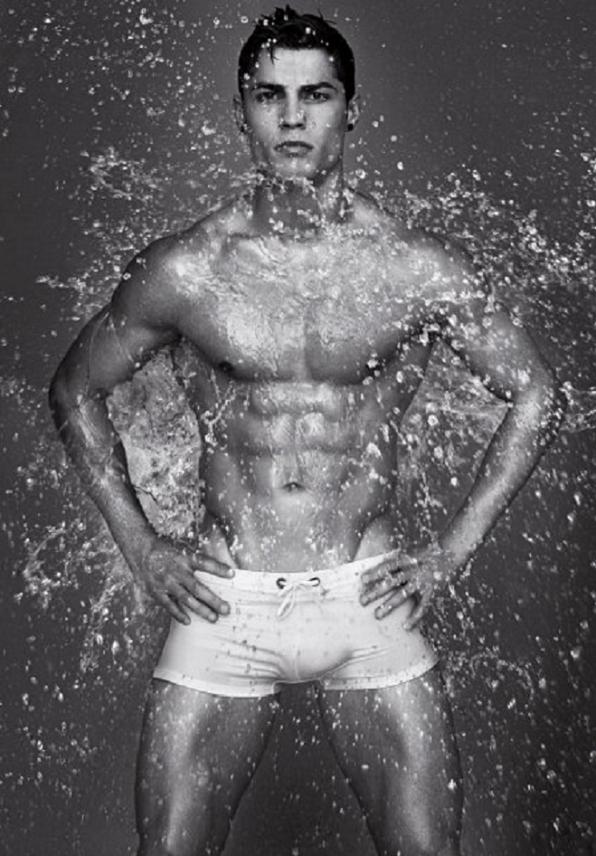 Giorgio Armani is another Italian designer who has frequently collaborated with the soccer world. Armani is famous for his elegant and distinguished suits, which work with the images many football teams are trying to portray. Not only has Armani designed suits for the English national team, he was also the designer for Chelsea prior to Dolce and Gabbana taking over the job. Armani is also quite well known for featuring football stars in his ad campaigns. From the iconic ads featuring David and Victoria Beckham to the images of Cristiano Ronaldo (including a steamy commercial Ronaldo shot with Megan Fox), Armani has made it a habit of featuring athletes in his campaigns. More recently Ronaldo was replaced by the iconic Rafael Nadal.
One imagines that the popularity of using footballers in ads, and dressing entire squads, has both to do with the luster of the game and also with the look and personal style of the player in question. Take David Beckham, for example, who throughout his career has taken flak for being so preoccupied with his look and fashion. Someone like Beckham brings with him his own personal style and his position as an icon in the fashion world.
Aside from popping up in ads, footballers have also be known to show up front row at fashion shows. Take the recent spotting of controversial footballer Adrian Mutu looking suave at the Roberto Cavalli show in January with his wife Consuelo by his side. Also, soccer is not the only sport Italian fashion houses are aligning themselves with–just take Prada and sailing, and Moschino and Italian rugby, for example. The strong traditions of football, design and Italy seem to make a perfect marriage in the clothing Italian designers produce for the teams, and the ads they commission starring some of the most famous soccer stars in the world.