The Italian Fashion House Ermanno Scervino has just launched its last Advertising Campaign for the 2017 Spring Summer Collection.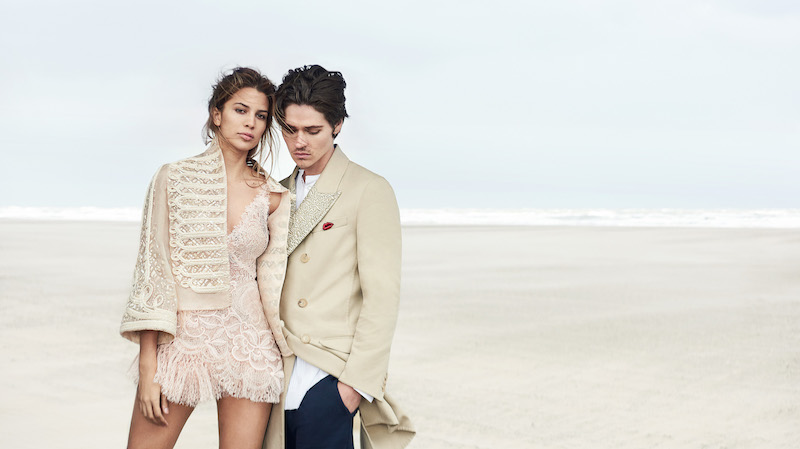 For this campaign the Italian stylist asked his favorite photographer for the last years, Peter Lindbergh, to capture the aesthetic idea he had in mind.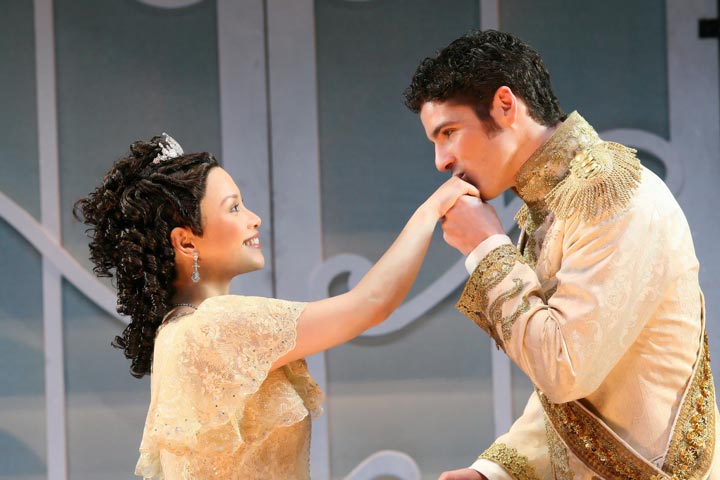 Protagonists of the campaign are the American model Kenya Kinski Jones and her boyfriend, American actor Will Peltz.
Ermanno Scervino chose Kenya as protagonist of his campaign because with her fresh, modern and natural beauty, she perfectly represents the brand character.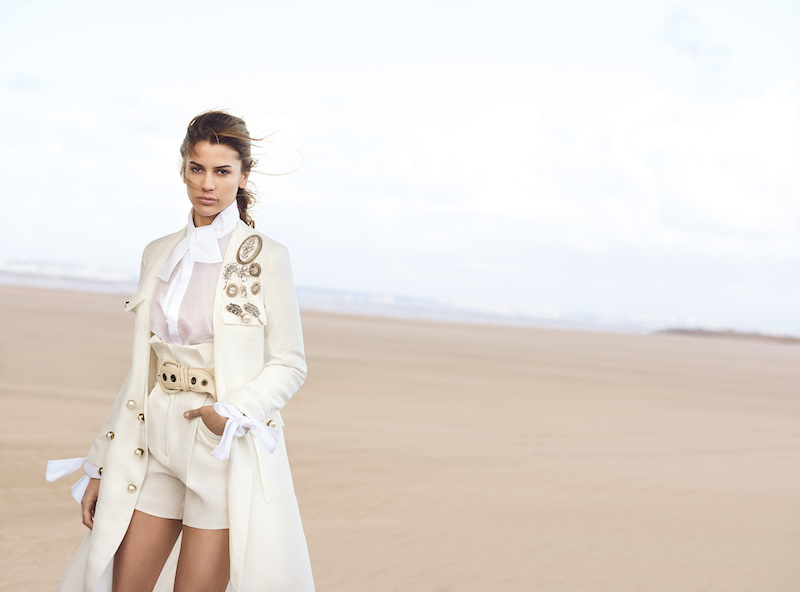 The pictures were taken in Deauville, Normandy, a beautiful beach in the North of France.
The Collection
Ermanno Scervino Spring Summer 2017 Collection is all about objective beauty, achieved through attention to details, both in the making of the garments and in the choice of materials.
The iconic lace in this collection has a different pattern, worked into a honeycomb to create new optical effects. White pearls are added to embellish the creations.
Jumpsuits and jackets are all in eco-leather, an attentive and future-oriented detail that shapes the silhouette of tomorrow.
Art Nouvau inspires the suits, in total white or with an animal pattern and embellished with jewelled floral decorations.
Outerwear is uniform-inspired and sensual at the same time. Rope becomes an accessory or embroidery.
Transparencies, silk organza and floral embroideries encompass the dreamy evening wear.
Below, you can see more pictures from the Ermanno Scervino Spring Summer 2017 Fashion Show:
Ermanno Scervino never disappoints.