Everyday consumers may not recognize how the Italian jewelry design has such a rich and diverse cultural history and centuries of admiration. Many cultural influences set the strong value of creativity and passion on the luxurious craftsmanship along with the unbeatable standards of the Italian jewelry designers nowadays
Designer Jewelry made in Italy – Years of History
Ashley Rudd looked gorgeous in them in the movie, DeLovely. Katherine Hepburn wore them in The Philadelphia Story. They were favorites of many other movie stars, such as Greta Garbo and Joan Crawford, and celebrities, such as the Duchess of Windsor, of whom the photographer, Horst, said that "Verdura alone knew how to make her a Duchess." Often whimsical and playful, but still elegant, Fulco di Verdura's exquisite designer jewelry made a huge impression on 'high society' in the nineteen-thirties.
The Jeweling Duke: The Story of Fulco di Verdura
Born in 1899 in Sicily, Verdura spent an idyllic childhood at his grandmother's elegant, country mansion, the Villa di Niscemi. Here he played with his sister and his friends at the nearby beach and on the extensive grounds. There was a menagerie of animals as well and the young Fulco liked animals. Surrounded by art and culture – the Villa had a library of over four thousand books as well as many paintings and antiques – Verdura also developed a love of reading.
Passed over by his grandmother in her will to the shock of his mother, Verdura's inheritance was quite small and he was required to get a job. Sent into the army, he became an officer, but he was sent home with an injured shoulder.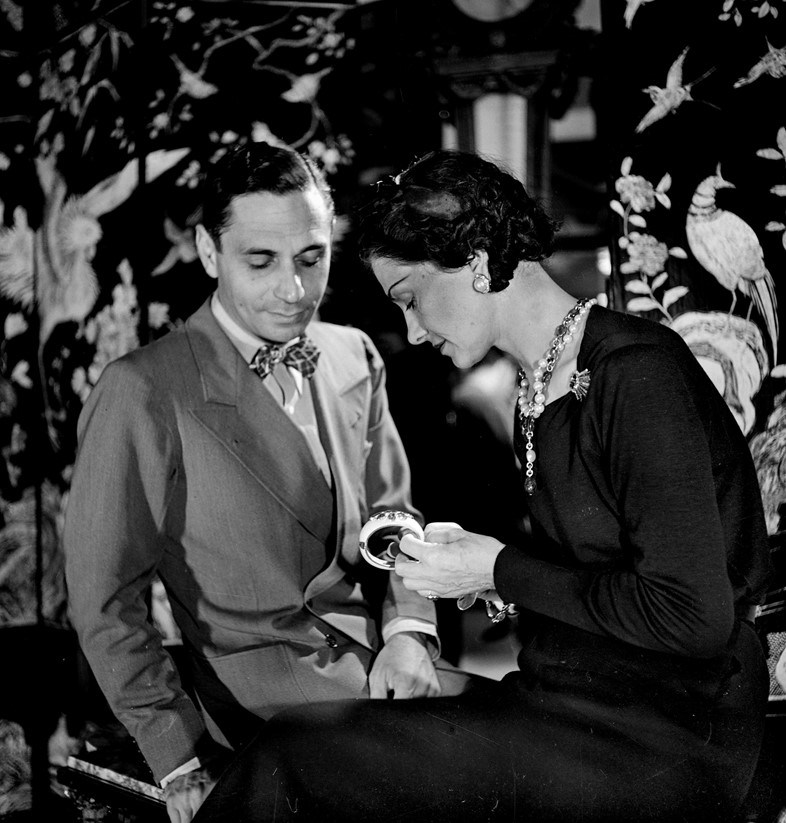 He inherited the Dukedom at twenty-three and lived the life of a playboy, attending balls and dances of the artists and royalty at Palermo. He described himself later as 'a real bum'! His chance came when Linda Porter, the beautiful wife of composer, Cole Porter, spotted his artistic talent and encouraged him to go to Paris. Years before, Verdura had met the young couple when they were on honeymoon in Sicily.
A gifted aristocrat noticed for his creations
The gifted aristocrat loved to draw and hoped to become a painter in Paris. Paris, during the 'twenties was full of talented people, such as the writers, F.Scott Fitzgerald and Hemingway and Russian emigres. The famous designer, Coco Chanel, noticed Verdura's art and hired him as a textile designer.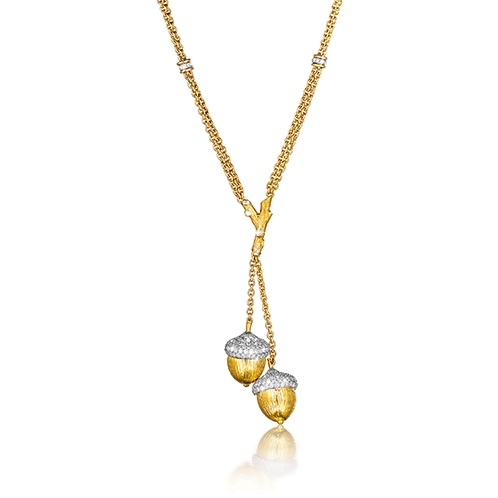 Soon he was also designing jewelry for her, including her signature bracelets with gold Maltese crosses set with bright cabochons. Chanel didn't like delicate, ethereal jewelry and Verdura's brightly colored, flamboyant, large pieces were much more to her taste.
Verdura's designer Jewelry inspiration from Sicily
Military themes, Byzantine themes, and images from his beloved Sicily inspired Verdura to create pieces of jewelry. He made jewelry in the shapes of pomegranates, eggplants and prickly pears, and violet posies, for example. "I am more Sicilian than a prickly pear," he remarked!
After the stock market crash of 1929, the 'rag trade' and the jewelry market declined somewhat so Verdura decided to try his luck in America. There he worked for the jewelry store owner, Paul Flato, and began to impress movie stars and celebrities with his unusual designs. Cole Porter helped him to set up his own exclusive store on Fifth Avenue, New York, in 1939.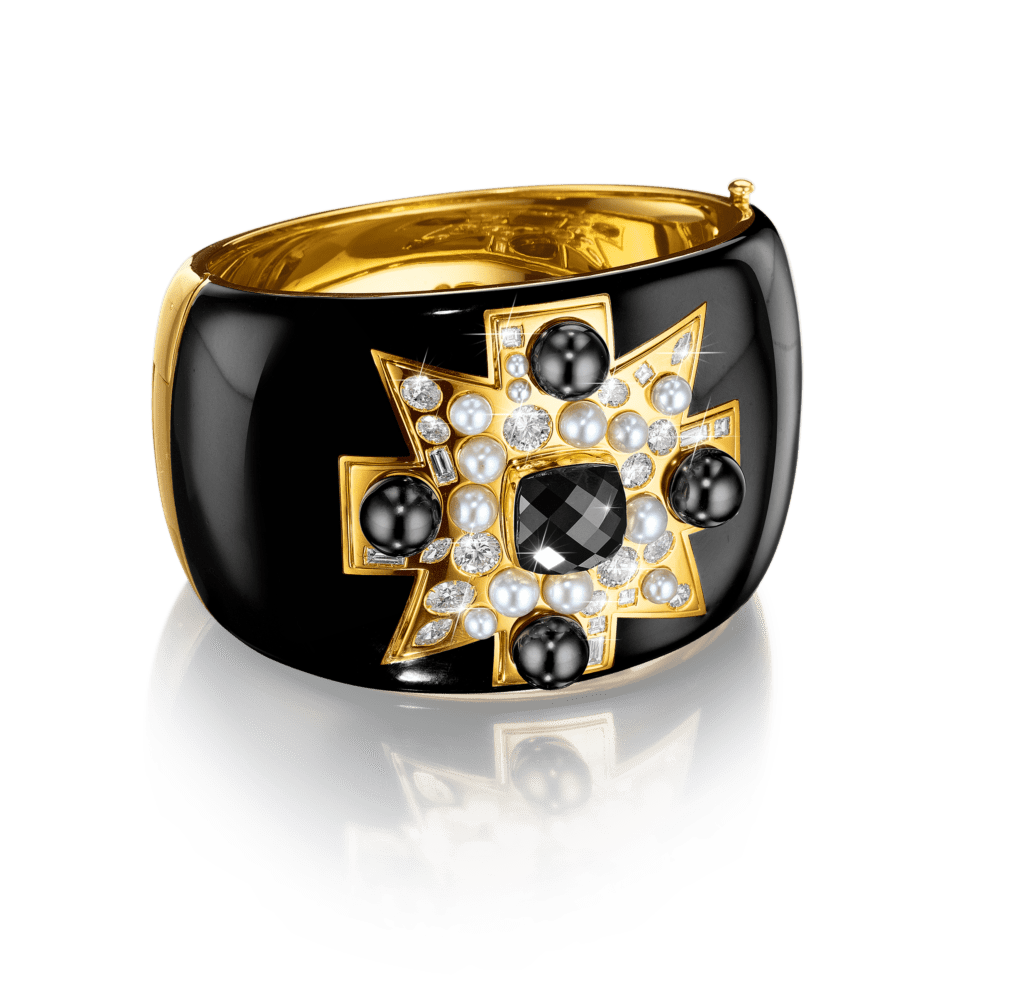 A valuable collection of designs in the Designer Jewelry – All made in Italy
Verdura's whimsical and playful, but exquisite designs were highly sought after, and have now become very valuable collectibles. His gorgeous cigarette cases are especially prized.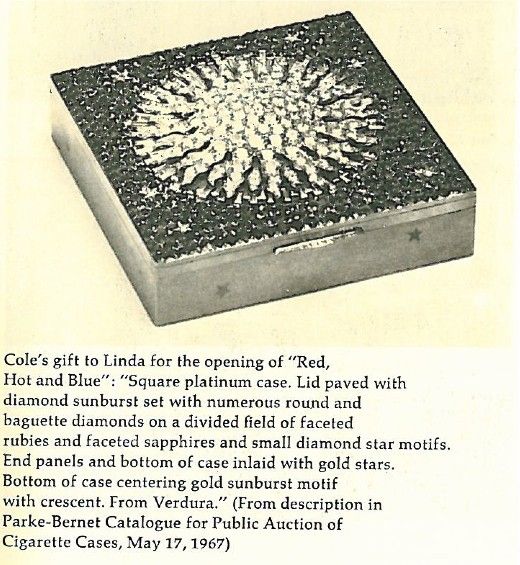 Linda Porter commissioned a custom-made Verdura cigarette case to celebrate each new opening of Cole's musicals. One of the most famous creations of Verdura was the brilliant diamond starburst.
Moreover, some of Verdura's more unusual pieces during the 1950s had maritime themes because of his great love for the sea. These include seashells and seahorses studded with precious stones. Also, also liked to feature animals and insects, such as swans, bees, and mice in his unusual designer jewelry and flowers.
The Duke never married and never became an American citizen. He spent his retirement in London where he wrote his autobiography, The Happy Summer Days – A Sicilian Childhood.
In 1984 Walter Landrigan bought the famous store and restored it to its former glory. Verdura left about four thousand sketches and paintings of his designs in the archives. Every piece is based on these. In other words, glamorous designer jewelry gradually came back into fashion. Princess Diana and Jerry Hall wore the fashionable pieces.
The Italian Duke, who has a street named after him in Palermo, would probably be very pleased with the use being made of the great Verdura legacy.
Verdura Designer Jewelry – playing a big role in the importance of Jewelry Designs
All around the world we can see women wearing a big variety of jewelry, starting from necklaces, bracelets, or earrings. Lots of women wear jewelry on a daily basis and they became extremely popular, having an enormous impact on the way they feel thanks to the look.
In conclusion, we all know how accessories make an outfit complete, it makes a look classic or chick but most of all, jewelry has been an important part of the human cultures, serving several purposes that are definitely significant to everyone who wears them. It has become a great way of personality expression, having the possibility to choose from large categories of particular styles.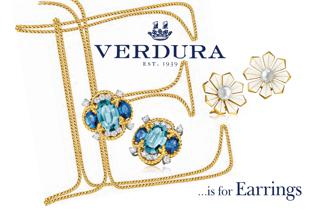 By Lisa-Anne Sanderson